Food & Wine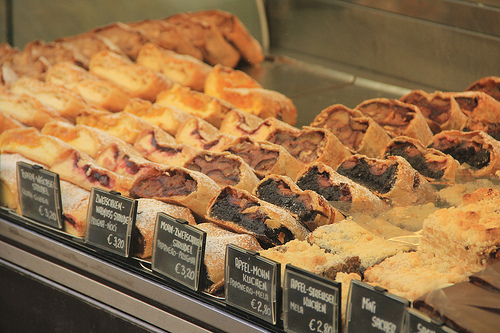 Published on January 30, 2012 | by Elena
0
Trentino Events: Dolomiti Paganella Taste Week
If you waited until now for your winter holiday in the Dolomites, Dolomiti Paganella TASTE WEEK is what you need. Started January 29, and lasting until February 5, 2012, this event is a must for all lovers of Trentino's snow and food: typical dinners every day, combined with the best wines from the region, presented by local winemakers and restaurateurs!
Five towns in the heart of Trentino, where nature and tradition are the protagonists: Andalo, Molveno, Fai della Paganella, Cavedago and Spormaggiore. These are the centers around which Trentino's week of taste will develop. So welcome to the plateau of Paganella, in the Brenta Dolomites. Welcome to Dolomiti Paganella Taste Week!
You will have the opportunity to take part in traditional lunches, every day at the Rifugio Ronda, at 1pm, and unique dinners alike – some of the facilities participating in the initiative: Agriturismo ai Castioni, Agriturismo Il Filo d'Erba and Rifugio La Montanara – enriched by the participation of the best wineries and distilleries in Trentino: a chance to meet experienced and renowned winemakers and distillers in person, who will accompany guests in the tasting of their products and suggest the best food pairings. A "delightful" way to get to know the traditions of a region that has plenty to offer its visitors.
The much-awaited highlight of the Taste Week will be Friday, February 3, when 7 of the mountain huts ("rifugi") located in the ski area Paganella, will welcome skiers for the"Sci-Mangia" event, recalling something sounding like "Let's Skeat": it is a meal divided in stages, a full menu from aperitif to dessert, for just 25 euros. Then, to digest your polenta and (all) other dishes (have fun with it!), live music and 50 km of slopes of the plateau await you, for an unforgettable day in the snow, in the name of Trentino's best food and wine.
Finally, a long series of activities and entertainment for apres-ski time, where the quality products of Trentino are always in the spotlight: cooking workshops – to learn the secrets of Strudel and Canederli; tastings – cold cuts, cheeses, and pastries, paired with fine wines and spirits; and other events, scattered around the numerous tourist facilities, town squares and cellars of the area.
In short, when union is strength, people bonded by a love for their land can turn a downhill ski into an unforgettable experience, and can give a slice of cheese or a glass of wine, although already very good in themselves, all the magic that only things made with love and care can offer …
Bahamians would say: "Forward, Upward, Onward Together." It's all for you. Enjoy!
Photo by ComùnicaTI