Winter
Published on March 23, 2020 | by Andrea Guerriero
0
Everything You Can Expect at a German Christmas Market
It's the most wonderful time of the year! Across the world, people are looking to add a little Christmas cheer to their trip. While German Christmas Markets sound like they should be exclusive to the country, you might be surprised to find the festive spirit in markets in countries across Europe and the States. 
The German Christmas Market is thought to be the first, with lines of small wooden stalls and all-round festive cheer, and it is easy to see why other countries have taken a leaf from Germany's book. 
In Germany, every town has a Christmas market, and each has its twist depending on its history over the years – Germany has been hosting Christmas markets since the 14th century! And in some parts, not much has changed, making this one of the most fascinating cultural exchanges in Germany. Curious to know what is all about? Here's a rundown of everything you can expect at a German Christmas Market to get you into the festive spirit for your next trip. 
Sampling All the Snacks and Mulled Things!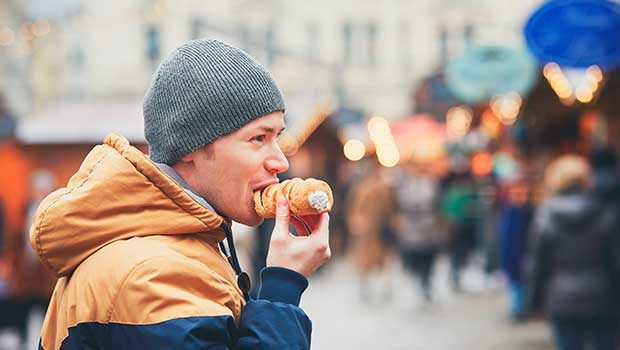 German Christmas markets are a meeting point for families and friends to come together to get into the Christmas spirit. What is a Christmas get-together without something nibble at and sip on?

A classic German bread-like cake that is served during Christmas is Stollen; a sweet doughy bread is mixed in with nuts, dried fruit, orange and spices, is dusted with icing sugar to create the perfect Christmas snack. In addition to Stollen, while wondering market stalls, you'll find sweet treats like crepes, gingerbread in all shapes and forms, and if you are lucky, chocolate fondue! Sweet lovers – beware, you may not want to leave!  For a slightly more savoury appetite, German sausage (wurst) is something a German market cannot be without. Coated in mustard and tomato sauce and served up in a small crusty roll, this is a hot dog done right. 
To wash it all down: mulled wine, cider, rum – mulled everything! Served up in the classic Christmas mug, each Christmas market bar has a unique design. In most international German markets this requires a deposit, as these stall owners know that you will want to bring it home. However, in Christmas markets in Germany, this is a fun and unique way to collect some souvenirs from your Christmas German market experience! 
Christmas Gifts Galore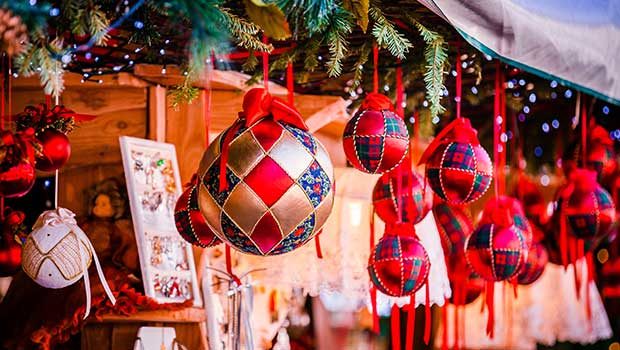 Nutcrackers, baubles and quite possibly the most beautiful wreaths you have ever seen – everything in a German Christmas market is handmade. Within the market, you'll find a great variety of Christmas decorations to add a unique twist to your home, most of which are hand-painted by the stall owners themselves.  Aside from decorations, you'll find a wind range of leather goods, toys and jewellery which are also handmade – you don't need to look any further when looking for gifts for the family. 
In Germany, it is traditional to find small porcelain timber houses, each one with a different design, depicting what you would expect in a typical German village. You can add to your collection of houses every year, creating your very own hometown. 
Soak Up the Atmosphere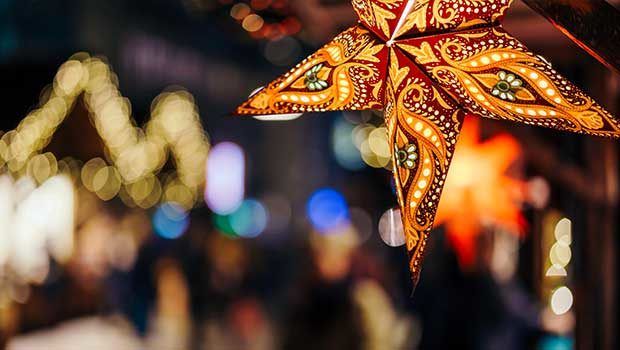 German Christmas markets take you a step back in time to give you a unique insight into how Christmas is celebrated in Germany and present a distinct focus on traditions for future generations to embrace and admire. Old town traditions are contrasted by elaborate stalls based on classic folk tales like Hansel and Gretel to create an unapologetically stereotypical German atmosphere that you can't help but become part of. The streets are lined with stalls lit by fairy lights, music rings through the half-timber houses and the gentle sound of laughter and chattering lingers in the air. It's hard not to grab a mulled wine and wander around to absorb it.
Entertainment for All the Family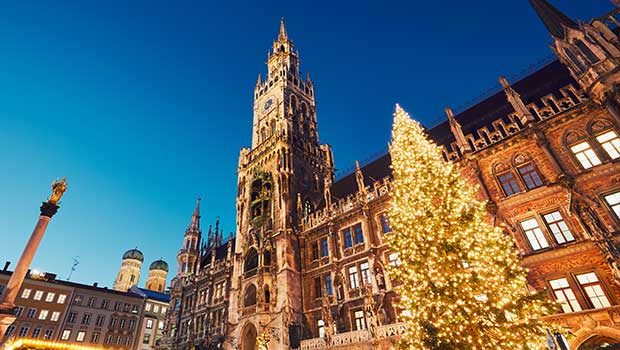 While the parents are catching up over a mulled wine, there are a plethora of activities to keep the children occupied and get excited about the festive season! Ice skating and Christmas – could anything possibly go better together? Almost all markets have ice rinks. Getting on the ice is an excellent activity for all the family to get into the spirit. For those who are not willing to don their skates, other rides often found at German Christmas markets are Ferris wheels, a focus point for a market that offers a scenic view of the city and the market itself or merry-go-rounds, for the younger ones.  To take it back to basics, a necessity for all Christmas markets is a nativity scene, interpreted in traditional or not so traditional ways, dependent on where your Christmas market is. If you arrive at the right time, you might be in time for the live choir! 
For all things festive, look no further than the German Christmas markets on your next trip abroad. From Pennsylvania to Edinburgh and Berlin, you'll find a little merriment in the bustling stalls, lingering smell of mulled wine and deep cultural exchange of this centuries-old seasonal activity.