Europe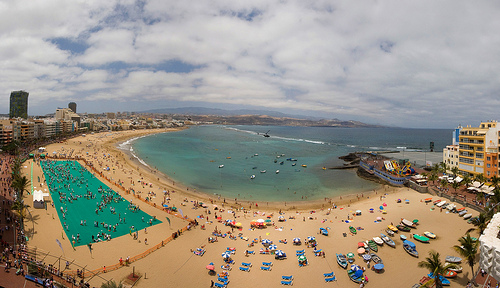 Published on January 10, 2012 | by Elena
0
Travel destinations in Europe: new trends for 2012
Europe is a mix of some of the world's most modern and advanced economies, with beautiful cities, charming natural settings and a variety of genuine things ranging from food to… people! Paris, Barcelona, Berlin, Rome, London etc. Europe is pretty amusing, elegant and rich, from any point of view. All wonderful in their way, all interesting from different perspectives, but as it happens for the rest of the world, people usually follow trends also when travelling around Europe.
This is why some destinations sink into oblivion for one year or even more, and then take a new lease of life soon after and become "top destinations" again for the pleasure of millions of tourists.
Well, for 2011, according to a survey by MasterCard Worldwide, in the world ranking of the 20 top cities for number of visits and expenses by visitors, European cities dominate the scene, with ten out of twenty positions held. London and Paris on the top of the list, with 20,1 and 18,1 million visitors respectively, but also Madrid (#6,) Frankfurt (#8,) Rome (#10,) Amsterdam (#13,) Milan, Barcelona and Vienna (#15, #16 and #17.)
However, now it's time to look forward, with a look at the destinations that promise adventure and value in the coming year. So what are going to be our "new" top European destinations for 2012?
The Mediterranean is one of the areas where prices have decreased the most. In 2012, you can travel at very affordable rates to Italy, Spain and Greece. Syracuse, the Canary Islands and Rhodes could be your "hottest" destinations for your 2012 summer.
Those who are keen on participating in events and/or love flowers and nature, shouldn't miss the Netherlands, as in 2012 this country will offer plenty of opportunities to party and learn, and cheer, and enjoy nature, throughout the year! Starting from the 79°Holland Flowers Festival, February 22 to 26, in Bovenkarpsel, and up to Floriade – April 5 to October 7 – in Venlo. Of course, don't miss a trip to the capital city, Amsterdam, as well!
A great opportunity to enjoy good food, through tastings and food&wine tours, and exciting journeys between museums and arcades of splendid medieval towns to discover (or rediscover!) is choosing Switzerland as one of your holiday destinations. Basel, Zurich, Geneva: fun is guaranteed!
Other countries that are updating their "tourist offer" are, among others: Ireland – where Belfast is preparing to launch its Titanic Belfast Building, due to open in March 2012; Austria – in 2012 Vienna celebrates the 150th birthday of Gustave Klimt, therefore there will be no lack of deals; Poland and Ukraine – are perfect for sport fans, as they will host the European Football Championships – June 8 to July 1. And, of course, don't miss the 2012 Olympic Games in the… evergreen London – in July and August!
The only thing left to say is: Enjoy your trip, wherever you choose to spend your holidays next year!
And by the way, let us know how it goes!
Photo by El coleccionista de instantes