Top 10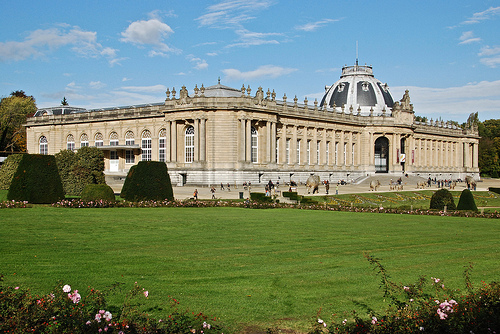 Published on October 12, 2011 | by Andrea Guerriero
0
Top Museums in Brussels – something to suit all tastes
Brussels' museums are more than 100, from the smallest to the biggest, from the most classical to the funniest, from the artistical to the scientifical … passing by technology, industry, history, exoticism and even gastronomy! If you like to diversify, Brussels is the city for you, with a wide range of museums to suit all tastes.
Here is a top 10 with the most interesting museums we suggest you not to miss when visiting Brussels.
The Royal Museums of Fine Arts in Brussels is the largest museum complex in Belgium, and includes the Museum of Ancient Art, the Museum of Modern Art, Magritte Museum, Wiertz Museum and Meunier Museum. This complex is home to great treasures of national and international value: something like 20,000 works including paintings, sculptures and drawings that range from the late fourteenth century to present day, of which only just over 2,500 are on public display.
Belgian Comic Strip Center is located in a beautiful Art Nouveau building within the former department store Waucquez, designed in the early 20th century by the great architect Victor Horta. Over 4,000m2 of exhibition space provide a comprehensive view of the history of comics, from their origins to the present day. Not only for comic aficionados, nor children. Try it. Closed on Mondays, ticket costs around € 7.50.
A "dip" in nature, with the Aquariology Centre of Brussels – a pedagogic public aquarium exhibiting animals essentially originating from small threatened species or even species which disappeared from their natural habitat. 47 aquaria and 1 reservoir to show visitors that they can help nature through simple and daily gestures.
Let's proceed, then, with a pleasant "walk" in nature, with Belgium's National Botanical Garden – a collection of 18,000 species of plants beneath the glass roofs of the Plant Palace, and a large garden divided into various areas where plants are classified according to their essence and origin. An opportunity to become familiar not only with the various species, but also with the many purposes of plants: decorative, dyeing, medicinal, etc..
Last but not least: two drinks & food temptations. Schaerbeek Museum of Beer – a small museum presenting the history and manufacturing process of one of the most typical products of Brussels: beer, of course. Entry costs 3,00 € and includes a degustation; and finally, a tribute to the world famed Belgian Chocolate at the Museum of Cocoa and Chocolate, to learn (and taste) all about the world of chocolate, from its origins to the finished product.
The city also dedicates a whole annual event to museums, with the so-called Museum Night Fever. However, if you wish to enjoy even more museums in this period, do not miss Brussels Museums Late Night Opening, and the Brussels Card, which among other benefits also offers the opportunity to access for free many museums of Brussels.
Photo by Flikkesteph