Top 10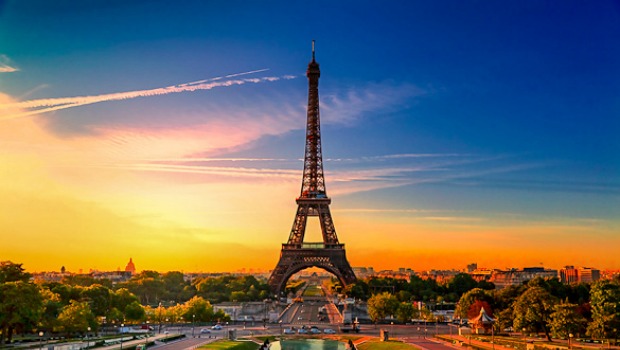 Published on January 9, 2014 | by Francy
0
Top 10 things to do in Paris
Paris, such a lovely place to go! It may be rainy, cold and dump, but no one can deny this is one of Europe's most charming cities, with all of its romance, beauties and interesting things to do. It may also be expensive, so a great idea could be booking a cheap package holiday, so that your only priority will be to decide how to enjoy your experience in the City of Light or, more poetically, "La Ville-Lumière."
Nevertheless, your package holiday will be as good as you make it, and when planning a trip to Paris, it can be very difficult to wade through the city's plethora of museums, restaurants, and attractions to decide how to best spend your time. The good news is that we've done much of the homework for you, so read on, this top 10 Paris list is for you. Get inspired and give your personal touch to your Paris holiday!
1. Discover Paris' Classics
If it's your first time to Paris, probably the first thing to do is to visit the city's symbolic landmarks. You just can't leave the French Capital without a stop at the Eiffel Tower, the Louvre, Marie de Médici's Jardin du Luxembourg, or Notre-Dame. You'll find out yourself why it's so easy to fall in love with (most times even "in") Paris. What is more, if you wish to capture your memorable moments in Paris forever, you can opt for a Portrait Tour, where a professional photographer will lead you through some of the city's most remarkable landmarks and put you right in front of the camera rather than behind, so that you'll get beautiful photos of your experience to take home with you.beautiful professional photos of the experience to take home with yousome of sites that make Paris the most photogenic city in the worldsome of sites that make Paris the most photogenic city in the worldsome of sites that make Paris the most photogenic city in the world
2. Visit Paris' underrated attractions
However, there are many other lesser known jewels in Paris worth a visit, too, as the Musée Rodin – featuring a selection of terrific works by French sculptor Auguste Rodin and surrounded by 3 hectares of peaceful and romantic gardens, or the challenging Musée des Egouts (sewer museum,) which takes you deep into Paris's sewer system, built by engineer Eugène Belgrand in 1850 and still used today.
3. Get to Disneyland Paris
Especially if you're travelling with your kids, but not necessarily, do your best to include a trip to Disneyland in your Paris holiday. Just to add that bit of magic and enchantment that reminds you the value of childhood, in its purest sense. The magical atmosphere of this wonderful amusement park will just amaze you!
4. Enjoy unusual experiences in Paris
Sometimes simply taking part to some special occasion can make you feel important, even if you don't have an effective role in the happening itself. An example could be spending an afternoon at Drouot, Paris' main auction house. Fun here is guaranteed, even if you don't fancy spending. Anyone can take part to the auctions, you don't need to sign up beforehand, neither to bid as Drouot's commissaires des ventes (auctioneers) naturally distinguish a real bid from nose twitching.
5. See world-class opera performances
The Opéra Bastille may lack in aesthetics – as its façade is a bit messy, to put it mildly – but it surely gains with the quality and variety of its opera and ballet performances. Here you can watch cutting-edge 20th-century works like 'Lulu' by Alban Berg, rather than French classics like Charles Gounod's 'Faust' and Jules Massenet's 'Manon'. Christmas is always a perfect time to go, as the Bastille Opera House joins forces with the Palais Garnier to showcase international opera favorites by legendary composers like Verdi.
6. Navigate the French Capital on two or more wheels
Since the arrival of Vélib in 2007, Paris's large-scale public bicycle sharing system, visiting Paris has become even healthy and eco-friendly! There are over 20,000 bicycles available for free (first 30min) 24 hours a day at nearly 1,500 'stations' across the city. Or, you can opt for a Paris Night Segway Tour, to enjoy the sights and attractions of the city in comfort and style riding a fun segway. Last but not least, Explore the City of Lights well-kept secrets through a ride on France's most iconic car. Paris is breathtaking and there is no better way to see it than in a 2CV.you could also explore the city and discover its best kept secrets through a ride on France's most iconic car, a Citroen 2CV, driven by a private, knowledgeable chauffeur.
7. Do some shopping at Les Puces de Montreuil
For anyone who loves shopping, flea markets are one of the most fun things to do in Paris. The most famous flea market in the city is undoubtedly Clignancourt, a.k.a. Les Puces de Saint-Ouen at Porte de Clignancourt, which is among other things, well set up for handling the shipping of big items, while the best for bargain hunting – especially for Parisians, is Les Puces de Montreuil, just east of Nation on line 9. Here you will find some great value bric-a-brac, furniture and antiques. Montreuil is the temple of bargain, so remeber to never buy an item at full price there!
8. Be Parisian for a day
A stroll around central Paris will surely leave you breathless, in any case. But needless to say, you really get the most genuine look at a culture only when you get off the beaten path. 'Parisien d'un jour' is an association of 160 Parisians (all passionate volunteers) who love their city and who like to show people around their neighbourhood. Free walks for visitors from all over the world to get an insider's feel, hear anecdotes, and go where the locals go walking around some of Paris's most interesting districts.
9. Discover the dark heart of Paris
You may be surprised to know that the City of Light actually has also a "dark" side. Maybe because not only Paris has been one of the first cities to adopt street lighting in the 17th century, but also because it embodies the great cultural capital of the age of Enlightenment. The Dark Heart of Paris Tour takes visitors on a journey through this other side of the city instead, to discover Paris' long tragic history of murders, desease among lower classes and corrupt monarchy, a rare opportunity to glimpse a side of the city that has nothing to do with the sparkling facade of the home of fashion and the center of art and culture in France.
10. Skip the Lines
There's this fun, convenient way to get around Paris avoiding the most boring part of a visit to an art city: queuing. You just need to purchase a skip the line pass and get in some of the best attractions in the city in the shortest time possible. There are skip-the-line passes available to visit the Louvre (prices starting at 51€,) the Eiffel Tower (from 40€ to 75€ if you're planning to go on New Year's Eve, ) and the Musée d'Orsay (starting at 45€,) among other interesting museums and attractions. Please note that it is not possible to skip the lines at Notre Dame or the Catacombs.
Nevertheless, you'll still have so much time left to start again from point 2. And reach the end of our top 10 list.