Festival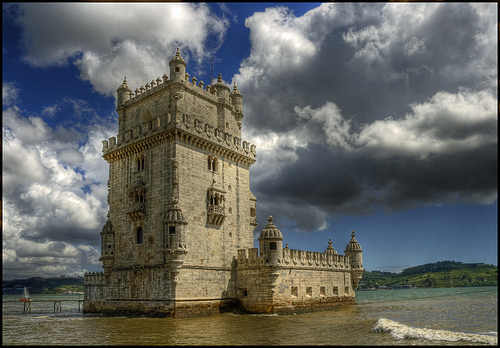 Published on July 15, 2011 | by Andrea Guerriero
0
The Oceans Festival in Lisbon
The summer in Lisbon promises to be rich in events of all kinds, starting from rock music to get more adrenaline to then reach finest exhibitions. With the Oceans Festival, from July 30 to August 14, Lisbon will set up exhibitions and open the doors of museums and cultural places. They will remain open even at night, as well as the squares and streets, permanently in celebration.
Most of the major events take place along Lisbon's seafront, and the sea itself plays a key part in the festivities and will be honored with boat races, sailing events, canoeing and windsurfing, while those who are more interested in delighting their palates will enjoy the numerous open-air markets that offer catch of the day of every kind, from sardines to lobsters.
El Festival dos Oceanos represents a true melting pot of cultures, an opportunity to meet and share for all those who wish to take part in this festival that celebrates the ocean, but this year celebrates also the centennial of the Portuguese Republic. The calendar of events will be very rich: the museums will remain open also in the evening and the city will be full of shows and great exhibitions, not to mention the fireworks show that on August 14th will close in style this wonderful event. Lisbon's Oceans Festival was awarded at the EuBEA 2009 (European Best Event Awards) gaining the second place for Best Cultural Event in Europe, and so highlighting the organizational skills, communication and initiatives that bring innovation to the city.
When summer arrives, however, Lisbon punctually reveals its vocation towards events and festivals; in addition to the Oceans Festival, also the Optimus Alive! is worthy of note, which takes place in the Passeio Marítimo de Algés from July 6th to July 9th, unique Festival in its kind, with caliber names like Coldplay, Foo Fighters and Mr.Oizo; or even the Super Bock Super Rock, from July 14th to the 16th, a great festival dedicated to the famous Portuguese beer.
Here is a list of appointments which those who are planning a trip to Lisbon would do well to consider, to enjoy the city at its best!
Photo by Bert G Kaufmann