Entertainment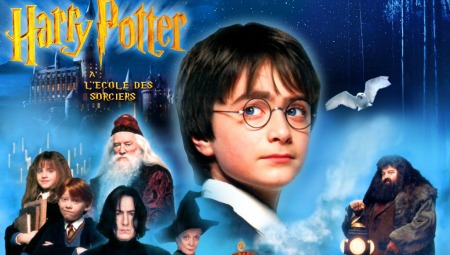 Published on February 28, 2012 | by Daniela
0
The making of Harry Potter: Warner Bros. Studio Tour – London
People all over the world have been captivated by the Harry Potter films for nearly a decade. Now, finally, for the very first time Warner Bros. Studio Tour London – The Making of Harry Potter will open its doors to visitors, from 31st March 2012. It promises to be a fantastic day out for the whole family on a London break. Wonderful special effects and amazing creatures have made this iconic series beloved to both young and old – and now everyone has the chance to visit the studio where it first began.
A journey behind-the-scenes, where visitors will experience the magic that has gone into creating the most successful film series of all time.
Whether a Harry Potter fan, film fanatic or simply want to see the magic behind the "making of" these wonderful movies, don't miss this exciting opportunity which, along with the other grand happenings – The Olympic Games, Charles Dickens Bicentenary and so on – represents the umpteenth highlight for the great European Capital that is London.
Stepping into the Warner Bros Studio is like entering a world of magic, with props from the Harry Potter films, film sets including the Great Hall, Dumbledore's office, the Ministry of Magic, the boys' dormitory, the Potion's classroom…you could easily get lost within these amazing sets.
Over some 150,000 square meters, the tour will include some of the most recognizable and memorable film sets and props of all time, allowing visitors to fully immerse themselves within the world of Harry Potter film making.
Visiting the studios you can discover how the film effects were created with green screen technology, animatronics and life-sized models including Hagrid's motorcycle, the Knight bus and much more…
One of the special moments of the tour is when you start walking along the cobbled streets of Diagon Alley, with Ollivanders wand shop, the Weasleys' Wizard Wheezes, Gringotts Wizarding Bank and Eeylops Owl Emporium.
A curiosity: within the iconic Great Hall, visitors will walk on the actual solid York stone floor laid over 11 years ago. Over the years, the Hogwarts students have been carving in their own graffiti on the oak tables and chairs, which production designer Stuart Craig has encouraged, as this would happen in all schools!
A tour around The Making of Harry Potter could take up to three hours, so make sure you give yourself plenty of time to experience it all. There's also a gift shop on site, so you can take a little piece of Harry Potter home with you at the end of your trip.
Tickets to the attraction are now on sale. They are priced at £28 for adults, £21 for children and £83 for a family of four. Tickets must be booked in advance via a dedicated website or through approved tour operators, as they will not be on sale at the studios and spaces are limited.