Spain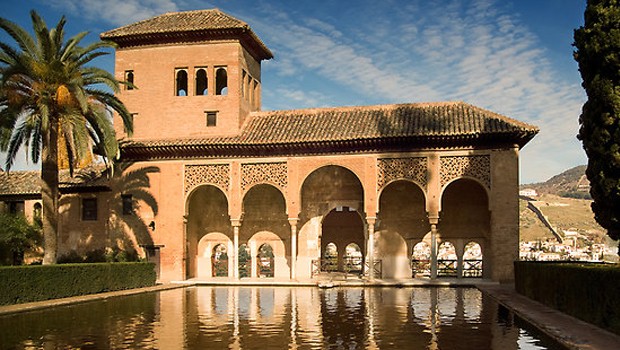 Published on May 25, 2011 | by Andrea Guerriero
0
The Culture of Water in Granada – an ancient healing tradition
Capital of the homonymous province of Andalucia, Granada is situated at the foot of the Sierra Nevada along River Darro. In addition to other spectacular attractions, this area is also known for the presence of mineral-springs with therapeutic properties.
Water, a magic sound, beloved by the Nazarite kingdom of Granada, which nowadays still identifies this city and its surrounding areas.
This attraction for water, has given rise to relevant expressions in the field of architecture, one of which is precisely the Alhambra in Granada, with its amazing fountains, mirrors and water routes. However, also the numerous tanks preserved to this day, are a typical example of this care for water; in more recent times, mineral water has also been bottled in Lanjaròn, a mountain town which also hosts the Museo da Agua.
Having to report a specific area where this Culture of Water flourished, this is surely the province of Granada. The best examples of the splendor that the city reached are its many Arab baths, the remains of Roman baths, but also fountains, pools and irrigation channels.
With the rediscovery of natural medicine in the twentieth century, the "balneo" has regained its reputation as the ideal medium for relaxation and rest. Nobody thinks anymore that these establishments are only for elderly people, so they have been converted into luxury facilities providing a wide alternative offer of rest.
All the bath establishments, to be effective, must be located near sources of mineral-medicinal waters, they may feature a team of health professionals and adequate facilities to implement therapeutic techniques based on these waters. These requirements are fully met by the four main bathing facilities in the province of Granada – Alhama de Granada, Alicún de las Torres, Graena and Lanjarón – with the added value of boasting exceptional locations in idyllic places where tranquility reigns and tourists can find whatever they need.
In the area of Granada there are also many spas (which is a Latin acronym for "healing by water "i.e. Salus Per Aqua.) But unlike the classic baths, the waters used are not thermal nor medicinal; special additives are added to regular drinking water, in order to increase its relaxing and aesthetic effects. These Spas – Aquaterm, Sol y Agua, Balnearia, and many others – are usually all well equipped and some also include fitness areas, beauty centers and restaurants.
Photo by james.gordon6108