Entertainment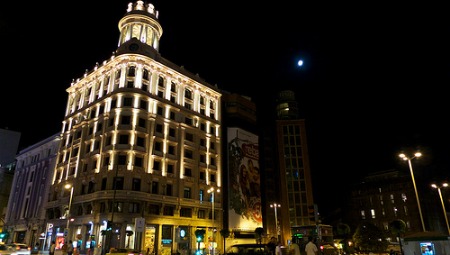 Published on April 30, 2012 | by Daniela
0
Best places for partying in Europe
Besides wonderful cities, great landmarks, a terrific natural environment and (not always) excellent food, Europe boasts another record breaking win: Parties! Indeed, despite projecting a relatively reserved image to the world, Europe actually knows how to have fun.
If you're a party-addicted, and can't wait for weekends or holidays to get out there to savor the wilderness, enjoy day trips and end them with a crazy party, stay outdoors and experience the thrill of celebration, don't restrict yourself to your local environment. What is more, summer is at the door step and the heat wave is gradually increasing day by day…
So, if you feel that the ordinary city bars will not curb your appetite to party, dress up trendy, catch some friends, and pack your bags, 'cause what follows is a summary of the best places in Europe for Partying.
Sin City
Considered the original Sin City, Amsterdam, where everything is legal, is Europe's party headquarters, the ultimate paradise for party-goers. Amsterdam's nightlife is excellent and develops, especially Wednesday through Sunday, amid a stop at the Red Lights District and one or more coffee shops. There are also numerous pubs and clubs in the city and it's not uncommon for after-hours parties to last until noon here.
La Movida Triple
Overall, Spain is renowned as Europe's best country for partying, indeed we included as many as 3 Spanish locations in our list:
Pamplona is full of night clubs especially aimed at party goers "of the beautiful type," so make sure to adopt the correct dress code and, if you're a man, bring girls with you to gain admittance. Clubs, here, usually stay open until 6am.
Barcelona is home to great shopping, Gaudi architecture, beaches, and is a great place to party, too. Clubs are located throughout the city, but head towards the Barri Gotic and La Rambla for real fun. Along the waterfront area, music from techno to salsa enlivens nights from midnight until morning.
Last but not least (at all!) Ibiza proudly claims itself to be the biggest party spot on the planet.
Evenings start at about 11pm, with lots of drinks and exotic cocktails, before heading out to the real party later on in the night. The big party – focusing on techno music and dancing – doesn't start until 2AM and last until 8.
St. Trop
St. Tropez is widely known as the playground for the rich and famous and for its unmatched party scene, which usually lasts all night long. In "St. Trop" (trop meaning "too much"), evenings start with drinks after dinner, then people migrate to the hundreds of venues throughout the town. Bar du Port is the ideal pre-disco hangout, while Le Papagayo is the most unbridled of all the clubs.
Mykonos
Mykonos, Greek island part of the Cyclades, is considered the "world's adult playground". Even if you're on a budget, you can still have fun and be part of the crowd. Mykonos is a place where you can party at any hour of the day or night.
Beer ad Libitum
All German cities are popular for the presence of great bars and clubs. However, Munich is the best place to party in this country, thanks to the presence of many students in the city and… beer, which finds in the Oktoberfest the perfect German mix for a good party.
Our Grand Finale: Budapest and its casinos along the Danube river; Ios and its many attractive beach bars; Krakow and its sophisticated jazz scene.
A night out in one of these places is definitely worth it. What are you waiting for? Summer is… in progress, let's Party On in Europe!
Photo by iMaffo