Food & Wine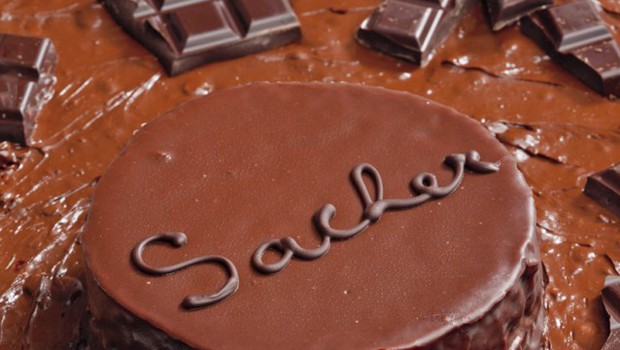 Published on April 12, 2011 | by Andrea Guerriero
0
Sweet Sweet Vienna
Vienna is famous in the world not only for classical music, historical sites and coffeehouses but also for its delicious sweets. Anyone who wants to go traditional should try a pastry along with authentic Viennese coffee, in one of the many coffeehouses in the city.
The tradition of pastry making in Vienna dates back to more than 500 years ago, when Emperor Frederick V ordered his preferred bread rolls to local bakers. Since then, Viennese have become experts in creating unique recipes for breads, but especially cakes, chocolates and other kinds of pastries. So when visiting Vienna, don't miss a stop over to one of the best pastry shops in the Austrian capital, to enjoy its authentic delicacies, from Apfelstrudel to Mozartkugeln (Mozart pralines ) or Sacher Torte, of course!
If you happen to go shopping around the famous Kohlmarkt, Vienna's finest shopping mile between Hofburg and Graben, you will find the legendary Demel. Even Empress Sissi liked to indulge in the sweets – especially the candied violets – that were made at the K.u.K. (Imperial and Royal) Court Confectionary Bakery; Mr. Demel himself personally delivered the sweets at the Hofburg Imperial Palace.
Demel has a history in Vienna going back to 1786 and still retains its original features in the Baroque gift shop specializing in chocolates and other sweets, and the Rococo style decoration of the tearooms. Here you will enjoy true Viennese classics such as cat tongues, candied violets, tea scones and cakes (famous are the Demel torte or the Demel Sacher torte), all presented and sold in beautiful decorative boxes. The relaxing atmosphere of the place is made exiting by the glass wall behind which you can watch Demel's expert cake decorators at work.
Another famous pastry shop in Vienna is the Sacher Cafè, within the renowned Hotel Sacher, located directly in the city centre, close to the pedestrian Kärntner Straße, opposite the Opera House and near St. Stephen's Cathedral. Here you can treat yourself to the Original Sacher-Torte, prepared according to the secret recipe dating back to 1832.
Since 1928, Altmann & Kühne produces more than 50 varieties of handmade chocolates, marzipan and nougat bonbons packed in special boxes designed by Wiener Werkstätte. It is located in the Innere Stadt, at Graben 30. Quirky, delicious, and personal, a box of these tiny temptations is the tastiest gift you could bring with you from Vienna.
Aida is a chain of 26 espresso bar & pastry shops, ten of which had been opened even before World War II. Aida is a really charming spot boasting a baroque saloon style similar for all shops, designed between the 50s-70s. The trademark colors are pink and dark brown. Sit down at the plastic tables to enjoy a Viennese coffee and all kinds of cakes and desserts – such as pink cakes (the "himbeerbombe" or raspberry bomb) and pink cookies – served exclusively by women in pink aprons and hats. Don't miss the delightful AIDA Original Mozart cake – created in 2006 on the occasion of the 250° anniversary of Mozart's birthday – sold in its beautiful, award-winning designer packaging. In central Vienna, you can try the Cafe-Konditorei Aida – located in Singerstrasse, near St Stephen's Cathedral.
Viennese cuisine is mostly beloved for its great variety of sweets. Whether hot or cold, as a starter or dessert, you cannot go to Vienna and miss its sweeter side!
Photo by Mark Velasquez Photography