Food & Wine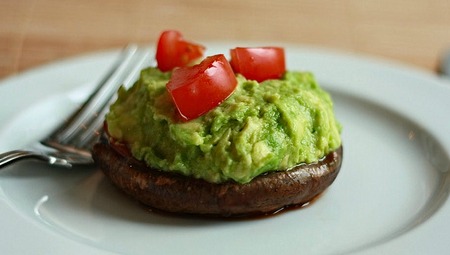 Published on February 23, 2012 | by Daniela
0
Vegetarian Restaurants in Vienna
Vienna is a wonderful city, probably the most popular tourist destinations in all of Western Europe. The "City of Music" also boasts one of the world's most famous culinary traditions. A diverse yet harmonious range of dishes, in fact, reflects the city's mix of ethnic groups and food cultures developed through the centuries, so that any visitors can find what best suits their taste.
Even though the Viennese and vegetarianism do not always go hand in hand, there is also a vast choice of vegetarian restaurants in the city as well.
The restaurant Wrenkh, located at Bauernmarkt in Vienna's Innere Stadt, was one of the first vegetarian restaurants in the city, and has become synonymous with fine but simple vegetarian fare. Since 1982, the example has been followed by many, with the opening of thousands of vegan and vegetarian restaurants all around the city.
So here's a list of some of the most popular veggie eateries in Vienna. Enjoy the savory delights which might make your trip even more unforgettable.
Bio Bar von Antun, in Drahtgasse 3: 90% organic and Vegan food, open 7 days a week, this restaurant – housed in a charming baroque house – is also perfect for business lunches, quite cheap too, as it features a large choice of a la carte options with prices ranging from €7 to €15.
Vegetarisches Formosa Foods, in Barnabitengasse, 6, is a lacto and Vegan-friendly restaurant which also features international cuisine. Average price is 7.50/8.00 Euros. The restaurant also has a small shop attached that sells Vegan cheeses, cakes, a few sandwiches and vegetarian meat substitutes.
Gradwohl, is a vegetarian and vegan bakery chain that also serves sandwiches and other foods involving tofu and veggie burgers. One of the 12 shops available around the city is located in Miariahilfer Strasse 23.
Loving Hut, formerly Go Veg Diner, in Favoritenstrasse 156, belongs to an international chain of vegan restaurants inspired by Supreme Master Ching Hai, an advocate for vegetarian living. No MSG, no milk, no eggs, only premium vegan ingredients! It is closed on Mondays.
Landia vegetarisches und veganes Restaurant, in Ahornergasse 4, is a vegetarian cafe restaurant in a casual and colorful setting. Food is displayed in glass cases at the counter, and organic beers and wines are served.
And here's our final roundup of highlights… in small (vegetarian) bites: Gasthaus Schillinger serves Vegan cocktails with or without alcohol in the mixes; Hollerei features Vegan-friendly Austrian dishes prepared with vegetables grown in the restaurants own garden; Saft-Laden Kostliche Alternativen serves breakfast, then lunch, then street sale in the evening.
Well, all we can say is: enjoy your meal! Or, in perfect Austrian style, "Mahlzeit!"