Sport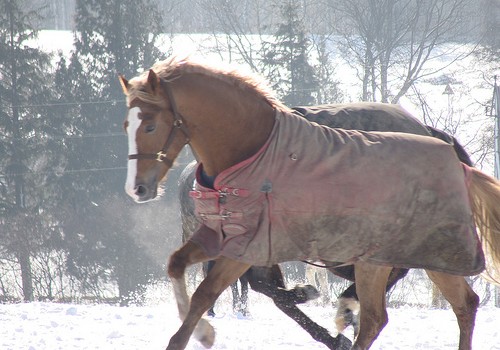 Published on December 22, 2010 | by Francy
0
Snow Polo: January in Kitzbühel
Kitzbühel is one of the best skiing resorts in Austria, one of the best equipped to practice all winter sports, from downhill to cross-country skiing, from snowboarding to freestyle, from sledge to horse races on snow.
In the district of Kitzbühel, which includes Hahnenkamm, Pengelstein, Jochberg and Resterhöhe, there are over 150 km of pistes, including the legendary Streif, where the races of the World Cup take place: all serviced by modern plants (in the 2010-2011 period more than 30 million euros will be invested in the modernization of infrastructures).
But the appointment par excellence in Kitzbühel is, as usual, in January: also this year, on January 14-16, will be held the Valartis Group Snow Arena Polo World Cup, on the lawns outside the village of Münichau. This amazing competition is an event out of the ordinary: for three days polo ponies will compete in world competitions on snow. The event will start on Thursday, January 13, with a parade in the centre of Kitzbühel of the teams taking part in the competition: the athletes will parade on large horse-drawn carriages that will be officially presented on the stage set up at the Hotel Zur Tenne.
Then, from Friday to Sunday, the races are held in the nearby village of Reith bei Kitzbühel. Participation is free. During the races four riders will compete trying to score points by hitting a ball of about 130 grams in weight with long wooden clubs. In those days, hotels in Kitzbühel are crowded, so early booking is recommended.
Photo by carstenfonsdal