Italy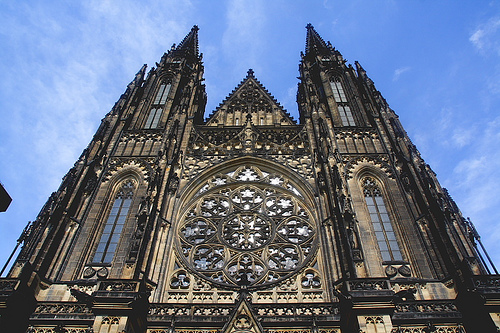 Published on August 30, 2011 | by Andrea Guerriero
0
San Vito Lo Capo: Arab appearance and Mediterranean soul
San Vito lo Capo is a quaint little seaside village nestled between two nature reserves and immersed in a charming Maghrebine atmosphere.
A picturesque beach resort with an Arab appearance and a Mediterranean soul, low white houses decorated with bougainvillea plants and fragrant jasmine, courtyards that open between the urban streets recalling the traditional kasbah of North Africa, an iridescent sea, fresh fish dishes and couscous: Welcome to San Vito Lo Capo, the "pearl" of the Costa Gaia, in the province of Trapani, Sicily.
Legend has it that the so-called "bran of peace" was able to heal King Solomon from his love sickness, as he was desperately in love with the Queen of Sheba. This ancient fishing village has therefore become an ambassador of couscous in the world, and celebrates it with a festival, sponsored by the City of San Vito Lo Capo and the communications agency 'Feedback'. This is the Cous Cous Fest, a great competition where the best Mediterranean chefs work at the preparation of this succulent dish, with the participation of eight Mediterranean countries.
San Vito Lo Capo is also worthy to be discovered in its historical and cultural heritage, starting from its Torrazzo – built by privates in defense of the adjacent oldest tuna trap of San Vito – and the sanctuary and the temple of St. Crescentia, all built in the Arab-Norman style. On the only entrance road to the village, there is the church of St. Crescentia, which is linked to the legend of St. Vitus, the martyr born in Mazara del Vallo and who then moved to San Vito, to escape persecution by Emperor Diocletian.
In the immediate vicinity of San Vito there is the Zingaro Reserve, the first Nature reserve established in Sicily. It extends for nearly seven Km down the coast from San Vito to Scopello and includes bays and beaches of white pebbles. In general, however, the beaches of San Vito Lo Capo are equipped with moderation, without traumatizing the local environment: most of the shores are accessible for free and only one part is equipped to provide the classic Riviera-style beds and umbrella. The Italian Environmental League Lega Ambiente has also awarded these beaches with the 3 sails and 6 blue flags, including them in the Blu Guide list of the cleanest beaches.
Sun, sea, warm hospitality, great food, if you are in Sicily for your holidays, especially in summer, do not miss a stop at San Vito Lo Capo!
Photo by wolfango