Sport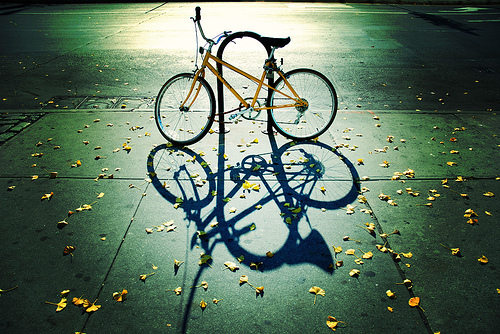 Published on August 25, 2011 | by Andrea Guerriero
0
Salon du Cycle du Paris
The Salon du Cycle du Paris – the Paris Cycle Show – will take place in Paris, from September 16th to 19th, 2011. Cycling has always had an important role in France, in 2009 the Country came in second place for bike sales with 3.2 million bikes sold in one year.
The legendary "Michaudine" is known since 1861, when a Parisian locksmith – Pierre Michaux – developed the first velocipede with pedals, very different from the first prototype of 50 years beforehand, named "Draisine", which actually had no pedals at all! Since then, bikes have been used for health, leisure, sport and fun. During recent years, different initiatives have increased the popularity of cycling in France. Examples of these initiatives include the Vélo'v in Lyon, the VéloToulouse in Toulouse and not forgetting the Vélib in Paris.
And, still in Paris, after 150 years, this great, historical inventions is still annually celebrated with a show of global importance: the Salon du Cycle du Paris.
The Paris Cycle Show is open to professionals and general public, who will enjoy 4 days of exhibitions spread over 22 500m² of ground, bringing together bike manufacturers, manufacturers of components and accessories, distributors, services, media and all those who share the love for bikes … all together with the French Cycle Industry Council (CNPC) to show and learn about all the new products and latest trends in cycling and accessories.
The Salon du Cycle du Paris provides its exhibitors with an innovative, exclusive platform for them to showcase their products and provides them with numerous commercial opportunities. In fact, the Paris Cycle Show is a hub for sharing knowledge between professionals in the industry and the general public, including major indoor and outdoor events such as demonstrations, learning and test tracks, a forum where renowned experts in the sector come to share their views, along with exhibitions and many other initiatives.
So many events will bring the Paris Cycle Show to life. Visitors can try e-bikes, admire the BMX virtuosos and discover all the latest trends, as fixed-gear bikes and other accessories related to the world of cycling.
Up to 75 000 visitors are expected for this year's edition. Visit the official website for more information on this years' exhibitors and on how to participate in the show.
Photo by moriza