Food & Wine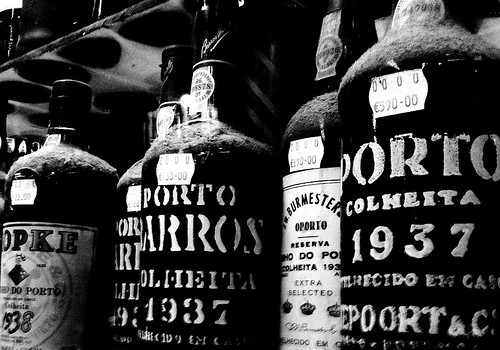 Published on July 6, 2011 | by Andrea Guerriero
0
Porto – A place to visit, a Wine to delight in
Porto (also called Oporto) is a charming town in the North of Portugal, situated on River Douro, a few miles from the Atlantic Ocean. Walking through its streets, you will immediately get the sensation that Porto was once a flourishing city. Recently the authorities have restored some footpaths, cobbled streets and stone steps, giving rise to five routes between the historic Jardin do Palacio de Cristal and the River.
The best way to visit the historical centre of Porto is to walk around and set out in the dense network of narrow streets to discover unexpected glimpses, where you can breathe the more characteristic atmosphere of Portugal.
The main street is Avenida dos Aliados, a wide XIX century avenue lined with traditional cafes, tavernas, old stationery stores, libraries and shops selling local products, including the legendary Portuguese Bacalhau. Praça da Liberdade is the central square, where you will find numerous cafes and typical restaurants.
In the afternoons, you can enjoy shopping in Rua Santa Caterina, while in the evening, it's wonderful to stroll in the Ribeira district, characterized by a number of houses along the river, where there are also many restaurants. This neighborhood is built on the hillside leading down to River Douro. Its waterfront is the most famous and popular tourist place in Porto.
In front of the Ribeira, then, across the river, you will find all the "Porto" cellars. Yes, because do not forget that Porto is the homeland of Porto Wine, a fortified wine made exclusively from grapes from the Douro region, about 100 km east of the city and renowned throughout the world. A visit to its distilleries is certainly a fascinating experience and many of the wineries also offer very interesting and… cheerful tasting tours!
There are many other reasons why it's worth visiting this beautiful city, whose old town was declared a world heritage site by UNESCO in 1996. History, culture, scents and tastes, but Porto is reluctant to reveal itself completely at first sight: it should be carefully studied, scrutinized, experienced. You cannot see Porto only once in your life without going back again.
Photo by Enrique__