Top 10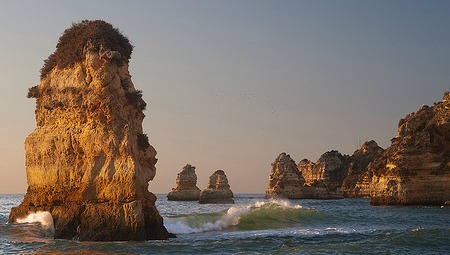 Published on January 30, 2013 | by Daniela
0
Top Five of Europe's best overlooked cities
Mix the European economic crisis, with the boredom of doing and seeing the same things again and again, add a pinch of newness, with a good dose of wisdom, grab a cheap flight and do you know what comes out?
There are beautiful places to visit in Europe, sometimes naively overlooked because obscured by the "greats" that bask in all their glory and fame right next to them, or in the same region.Try to swap Valencia for Barcelona, Lyon for Paris, Dublin for Cork, we are sure you will not regret it. But that's not all, because here we are still among starlets … here is, instead, a list of five European cities which, although too often neglected, are still worth a visit at least once in your life if you happen to be around there.
1. Antwerp, Belgium
Antwerp, Belgium's second city after the capital Brussels, has seen a magnificent transformation in the past 50 years, from bombed-out war victim, to striking city today. Antwerp's cobbled-lane centre is full of antiques shops, designer boutiques and exclusive chocolate outlets where you can have some good time with your family or friends. If you go and visit in July and August, you will enjoy a very stimulating arts festival that takes place in squares across the city called Zommer van Antwerpen.
2. Edinburgh, Scotland
Scotland often loses the challenge against the whole of England, but Edinburgh remains one of Europe's most beautiful cities, laid across a series of rocky hills overlooking the sea and known as the Athens of the North. A place of high culture, verdant nature and extravagant arts festivals. A place where, nevertheless, cityscape and landscape are the same thing, as all its monuments, buildings and castles sit on dormant volcanoes spread out over grassy hills. Visit in Spring for a wealth of charming events – including the Ceilidh Culture Festival, or the Beltane Fire Festival – and interleave your sightseeing tour with some shopping at the messy souvenir shops of Royal Mile and the striking boutiques of the Georgian New Town.
3. Gothenburg, Sweden
The gastronomic capital of Sweden boasts some 25 theatres, 18 museums, the Göteborgskalaset festival (the biggest city festival in Sweden), at least 4 Michelin-starred restaurants and a No.1 tourist attraction, Liseberg amusement park, that draws over 3 million visitors each year: would you have ever imagined that? Welcome to Gothenburg. If I were Stockholm, I will surely start to get worried…
4. Rotterdam, Holland
Frequently ignored due to Amsterdam's sparkling glow, this multicultural city is fast becoming recognized as an artist's haven and an architectural inspiration. Indeed, following World War II, the city was left in the hands of wacky architects to be put up together again. The outcome? A futuristic skyline of creative, ultramodern architectures. Enjoy a full view of the city by climbing to the top of the Euromast tower. A perfect time to visit is September, when the cultural season begins with De Wereld van Witte de With festival of art and culture.
5. Lagos, Portugal
As for Scotland, even Portugal itself is quite underrated as a travel destination, this time loosing the match against all of Europe. And those few who visit the country generally prefer places like Lisbon, Coimbra, or Porto. Well, you should take same time to visit Lagos, too. The point of origin for many voyages during the Age of Discovery, Lagos is now one of Algarve's liveliest historic towns boasting some of the region's finest beaches, including Meia Praia, Dona Ana Beach and Ponta da Piedade. Although Lagos' main attractions are its beaches, those who get there off-season, will surely appreciate the treasures the city keeps within its ancient walls: cobbled pedestrian streets with shops, restaurants, and cafes, or the Baroque-style Santo Antonio Church, and on the seafront, a 17th century fort containing a small exhibition about the Age of Discovery, and enchanting views of the town and bay.
No longer mere stopovers, no more obscuration, it's time for these "secondary" destinations to get some of the front-of-mind time they deserve. Sure, popular cities have their charm, but if you like to explore, try new things and, why not, save money, give overlooked cities a chance, they will surely pay you off!
Photo by borisov