France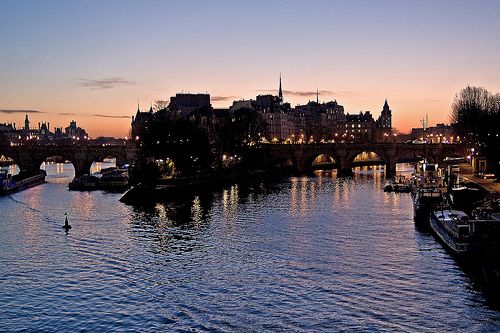 Published on May 13, 2010 | by Francy
0
Paris – The Latin Quarter
Discovering the Latin Quarter, Paris…
The Latin Quarter is so called because once the official language of this area which lies around the Sorbonne university was Latin.
The Latin district is not an administrative unit, but an area between the fifth and sixth arrondissement, between Saint-Germain-des-Prés and the Luxembourg Gardens on the left bank of the Seine.
In the area outside the Sorbonne there are several facilities dedicated to education, such as the Collège de France, the Institut Supérieur d'Electronique de Paris, the École Nationale Superieure des Beaux-Arts, the 'École Normale Superieure and several high schools.
This makes the district an area very frequented by students, teachers, bohemian and intellectuals that, as we know, love very much having fun besides studying. So, here there are countless restaurants, bars, brasseries: the whole area is ideal for those who love the nightlife.
The Latin District is in front the Île de la Cité and the Ile Saint-Louis, and there are many famous and historic bridges that connect to the islands, among these: Pont de Sully, Pont de la Tournelle, Pont de l'Archevêché, Pont au Double and Pont Neuf, the oldest in Paris.
The neighborhood is tourist and beautiful also during the day because within his circle there are such landmarks as the Panthéon; the National Museum of the Middle Ages; the Luxembourg Palace, that houses the Senate of France with gardens attached; the Church of St. Julien le Pauvre, one of the three oldest churches of the city; the Church of St. Severin; the Arènes de Lutece and the Roman Baths. The same Sorbonne, the University of Paris per excellece, is worth visiting.
Where to sleep
Finding accommodation in the Latin Quarter is not difficult if you had the foresight to book in advance. Paris is always tourist destination, in all seasons, and the Latin Quarter is one of the most coveted place where to sleep. Here, there are solutions of all categories, from 3-4 star hotels to cheap family-run guesthouses and B&B. In this area there are also numerous hostels frequented by tourists and students.
Useful links:
Photo of the Pont Neuf by jfgornet