Food & Wine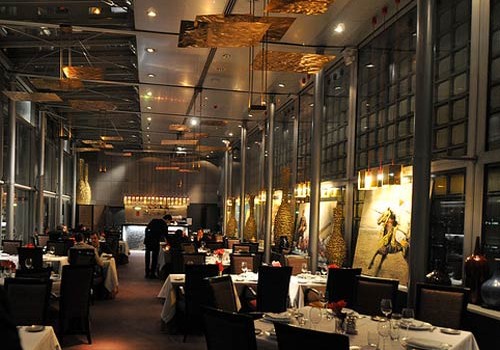 Published on December 6, 2011 | by Daniela
0
Paris Restaurants for New Year's Eve
Paris has always been described as one of the most magic cities in the world, with wonderful attractions such as the Eiffel Tower, The Louvre, and plenty of things to do at any time, every single day, so just try to imagine how would it be on New Year's Eve!
New Years in Paris is a wonderful affair, and the City of Pride is truly one of the special places to be in on New Year's. Paris probably has more familiar landmarks than any other city in the world, and the city will organize many events in the squares with fireworks celebrating the arrival of 2014.
Whether you are looking to go clubbing, or want to enjoy a multi-course dinner, there are plenty of varying ways to celebrate New Years in Paris. So you can spend the better part of a day at The Louvre, visit the Notre Dame Cathedral, head to the famed Champs-Elysees, catch a good view of the Eiffel Tower and then enjoy a sumptuous French dinner to celebrate your Réveillon de la Saint Sylvestre.
There are no bargains at this time of year, but in Paris you can find restaurants with prices and menus to suit every need. If you feel like spoiling yourself (and you can afford too!), choose one of the historic restaurants of the city to spend the last night of the year. The best option could be Verjus, with a six-course tasting menu including all wine pairings plus Champagne to start and finish the night; unfortunately, it's already fully booked, but you can ask to be added to the wait list in case of cancellations. As an alternative, you can opt for Le Meurice, in the heart of the city, which will serve a no-choice menu for a reasonable 940€ rate per person, not including drinks, but among mosaic floors, crystal chandeliers, and damask curtains at the windows, overlooking the Tuileries Gardens.
Cheaper options may be La Fermette Marbeuf – for 68 € per person – or Olio Pane Vino, that will be serving their usual fresh Italian food at less than 35 € per person, with Prosecco for those who linger until Midnight.
One of the best experiences, especially on a such special day as New Year's, is a dinner cruise on the Seine: romantic, magic, expensive! You can choose from several options including classic or festive ambience, private or shared tables, dinner&dancing or dining only, midnight on board or not, and so on; prices vary from 250€ per person on board Capitaine Fracasse – dinner only and return by 11.00pm; to 590 € for a table by the window on board the Bateaux Privatisés Paris (540€ for standard table) – an intimate and welcoming atmosphere on one of the most luxurious boats in Paris. Dinner with cabaret animation, midnight onboard and dancing until 3.00am.
The Paris metro is free on New Years Eve until around 12:30 a.m., although, in this amazing city, walking on your own feet might be the best way to move. And, by the way, get moving! Whatever you decide, make your reservation now. All the best will be booked, December is around the corner!
Photo from Serge Melki