Europe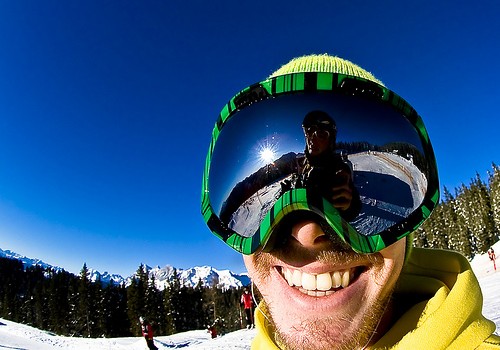 Published on October 25, 2011 | by Andrea Guerriero
0
October skiing holidays in Austria: Sölden & Stubai
With more than 60 cm of snow fell in the month of September in the Alps, some ski areas in Europe are already opening for the 2011-2012 season: the fervor for the upcoming winter is growing, and in some areas you can already ski! Austria is the leading country for glacier skiing, thanks to the presence of areas such as Hintertux, Kaunertal, Molltal, Pitztal, and especially Sölden and the Stubai glaciers.
Among all the glaciers in the area, the Stubai itself has been voted by the ADAC SkiGuide as one of the best destinations for kids, therefore perfect for holidays with the whole family. On the Kaunertal glacier (1,273 to 3,160 meters), Pitz (1,600 to 3,440 meters) and the same Stubai (1,000 to 3,210 meters), children under ten accompanied by an adult, have free access to the ski areas.
The Stubai Glacier, Austria's largest and most renowned glacier, extends south of Innsbruck. In addition to the glacier itself, skiers and snowboarders can choose from three other ski resorts, such as the Schlick 2000, Mount Hochserles and Elferlifte, all served by a free shuttle service. Here you will enjoy excellent facilities and plenty of opportunities to practice winter sports, but also relax in the many spas.
Even Sölden is no exception. Located 1,368 meters above sea level in Nordtirol, the town is immersed in the enchanting Ötztal valley. In total, Sölden boasts 151 km of tracks, of which 63 are red, 57 blue and 31 are black. However, most of the skiers focus in the ski area called the BIG3, at an altitude of 3,000 mt, with facilities definitely up to the standard: the Gaislachkogel cable car, which reaches the middle station, is one of the most efficient in the world, and the 3-S-Bahn, which reaches the summit, is the highest in the Tyrol. There are many mountain restaurants within the ski area, rustic mountain huts, umbrella bars, spacious free-flow restaurants that cater to suit all tastes. Great après-ski ambience is guaranteed as well.
Among the highlight events in Sölden for the return of winter, it is worth mentioning the traditional Opening of the FIS Ski World Cup Races: on October 22 and 23, this is the top international circuit of alpine skiing competitions; the Stubai Glacier, instead, has opened the season on 15 and 16 October with the SKI-Oktoberfest, but from 3 to 6 November, will be held the SportScheck Gletscher Testival, the largest alpine sports equipment testing in the Alps.
You've already set aside your swimwear and surfboard? Come on, it's time to ski now!
Photo by Azoome™