Festival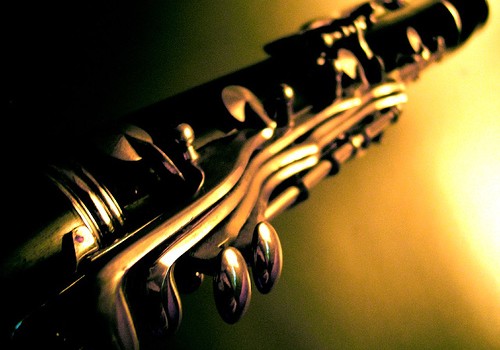 Published on November 9, 2011 | by Daniela
0
November Jazz in Italy
Jazz originates in the USA in the early years of the 20th century, within Black American communities. Blend of African and European music traditions, its main features are the intense use of improvisation, a swing rhythmic vitality, a melancholic tone, and the use of blue notes.
Despite being basically away from the culture that gave birth to jazz, in Italy this musical genre is sorely felt, in so much as that many clubs propose it daily in their live music nights and every region, almost all major cities, celebrate it with a festival at least once a year. November is a month particularly rich in jazz festivals in Italy. Enjoy!
Rome Jazz Festival
From November 8 to 30, 2011 the 35th edition of the Rome Jazz Festival takes place at the Auditorium Parco della Musica, but also at other locations scattered throughout the city, such as the Alexanderplatz or the Micca Club. This year the Rome Jazz Festival, has scheduled as well as 18 concerts, preceded by a grandiose preview concert by Wayne Shorter, accompanied by a series of side events that explore the new frontiers of jazz.
Magenta Jazz Festival
The Magenta Jazz Festival, is now at its 14th edition and this year will be held from November 13 to 27. The program includes a series of initiatives (13, 18 and 20 November) preceding the actual festival, which involve the entire city with jazz concerts by local bands in the squares, and the traditional moment of "insight" on gospel tradition. Then, on November 25, 26 and 27, five great events scheduled in three days. A veritable "jazz invasion".
Padua Jazz Festival
Even the Padua Jazz Festival celebrates its 14th anniversary. From November 13 to 20, the Festival will be marked by three special events hosted at the Gran Teatro Geox: Ryuichi Sakamoto (November 13), Manhattan Transfer New York Voices (November 15), Christopher Cross (November 20). Moreover, the Verdi Theatre will open its doors to the audience with two events every night, starting on November 17 with the vocal jazz duo Musica Nuda, and closing on November 19, with the performance of Dida, new, young emerging guitar player and singer, followed by the legendary saxophonist Benny Golson and his quartet.
Bologna Jazz Festival
The 6th edition of the Bologna Jazz Festival will be held from November 9 to 19: ten days of concerts in Bologna's theatres and jazz clubs, but also in the areas around Ferrara, Vignola and Minerbio. The festival will be opened at the Teatro delle Celebrazioni of Bologna, with a concert by the most famous jazz vocal quartet: The Manhattan Transfer. Other major events will be the Pat Metheny Trio concert on November 12 at Europaudito.
Jazz Club Torino
Last but not least, a city where Jazz is an important and vital artistic-cultural heritage. Turin is home to a place, an association, a meeting point: it's called JCT – Jazz Club Torino – and represents the reference point and place of meeting between musicians and jazz audience. 365 days a year. Here are some of the upcoming events: November 11 starting at 21.30, the appointment is with Peter King Quartet; on the 17, always at JCT in Piazza Valdo Fusi, it will be time for the Balls & Chains, with their newfound "Blues feeling"; every Wednesday, in general, jazz session nights are held, with an opening group and plenty of room for musicians in the audience.
A "freak" longhaired musician, bearing some jazz in the veins though, said "Jazz isn't dead, it just smells funny." Well, we would like to just say this: Jazz is not dead, actually.
Photo by wakalani