Top 10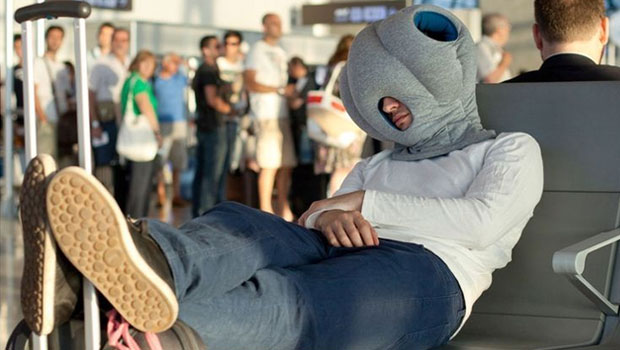 Published on September 19, 2018 | by Andrea Guerriero
1
15 Must-Have Tech Gadgets for Travelling Abroad
Travelling is always fun, and seeing what exists on the other side of the world is a fascinating experience. How much fun you have and how much you will see depends on your readiness and preparedness. There are lots of gadgets that will make your life easier during a journey and here are 15 of them.
Sand-Free Mat: Taking a beach vacation is a wonderful way to relax but there is the constant worry of sand getting everywhere. This sleek mat has a double layer of mesh technology that allows the sand to pass through; it does the same with other kinds of dirt and stains too. It also has a UV stabiliser that prevents the mat from fading.
Pocket-Size Washing Machine: This little bag is regarded as the world's smallest washing machine and claims to wash clothes faster than a regular washing machine and with way less water too. The bag is perfect for camping or backpacking trips or travelling on a budget as it allows you do your laundry no matter where you are.
Flask Light: This is a perfect addition to your luggage if you are going fishing, to a festival or just any trip outdoors. It is a flask that comes with a compass, two collapsible shot glasses, a powerful flood beam LED flashlight and a bottle opener. This is a perfect accessory for any outdoor activity.
Solar-Powered Inflatable Light: Another gadget that is perfect for any outdoor trip like camping. This solar-powered inflatable light provides about 16 hours of LED light after 7 hours of charging in direct sunlight. It weighs about 56 grams, is waterproof and very portable, so you can pack it with all your travelling gear.
Water Purifier Bottle: This bottle provides a portable filtration system for whenever you are visiting places with a shortage of clean drinking water. It claims to have a chemical-free filtration system that can purify water from rivers, stray taps, streams and waterfalls and removes 99% of water-borne germs and bacteria like E. Coli.
Ostrich Travel Pillow: This awesome creation from Kawamura-Ganjavian architecture and design studio is one the best things you can take along with you on long distance flights across several time zones. It prevents jet lag by helping to create a micro sleeping environment. It provides support for your neck and allows you take a nap anytime and anywhere.
Pocket Blanket: This blanket is super compact not just because it folds into the size of your hand, but it also saves space in your luggage if you will be travelling for a long time. It comes with weighted corners, so it does not get blown away and is water and puncture resistant. It is great for cold nights outdoors.
Portable Steam Iron: Dubbed the world's smallest steam iron, it comes as a compact and lightweight solution to your wrinkle problems while travelling. It has three temperature levels and a 420-watt motor. It is best for times when you have a meeting to attend at your destination and it saves time as well because it heats up in 15 seconds.
GoTenna Mesh: This is designed to keep your mobile devices connected in the absence of cellular networks. So, if you will be off adventuring in remote places and would like to stay connected to your fellow adventurers, this allows you to send your GPS location and text messages to others using GoTenna around you. It allows public broadcast messages, private one-on-one and group chats.
Universal Power Adapter: This gadget is particularly important if you will be travelling to a country where a different type of outlet is used. A universal adapter can be used in hundreds of countries because it comes with different types of plugs and even one or more USB ports. It solves your charging problems no matter where you go.
Luggage Tracker: This device works as a key finder and a phone finder, but you can also attach one to your luggage to track it if it goes missing. Its Bluetooth capabilities mean you can track your belongings via your phone. Its small size means you can attach it to your key ring and take it anywhere with you.
Bluetooth Speaker: A travel speaker allows you listen to music everywhere you go. They come in portable sizes and with extra features, some have a flashlight while some are waterproof. Bluetooth speakers are especially good for outdoor trips like camping because they connect to your phone to play music.
Power Bank: This is essential for any trip as it is important to keep all your devices charged. As you cannot have too much power, it is best to travel with a power bank, so you can charge your devices on the go. You are advised to get one that has a high capacity and can charge multiple devices at once.
Zipper Cubes: This travel accessory makes sure everything in your luggage is compressed and well-organised, so that you have space for more items in your bag. They are durable and long-lasting. The zipper cubes are a good idea if you will be travelling for a while and have a lot of items to put in your luggage.
Noise Cancelling Headphones: When you are finding it hard to sleep while on your journey, noise cancelling headphones will help you drown out all the noise of crying babies and loud music, so you can get a peaceful rest. You can opt for over-the-head or in-the-ear.
After packing your luggage and filling it with some of the items suggested above, it is also a good idea to consider insurance. Make sure you have travel insurance no matter where in the world you are going to, so you and all your belongings are safe. And if you have trouble hearing, here are some tips for how to travel with hearing loss