Top 10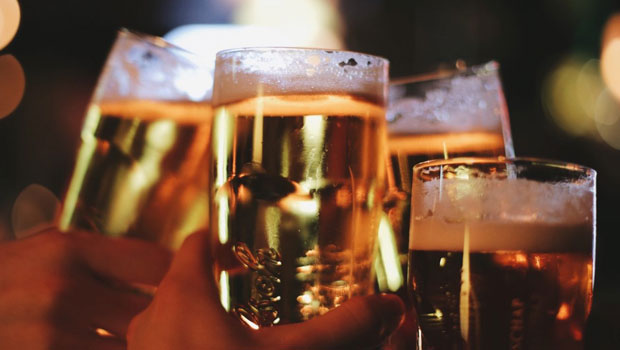 Published on January 30, 2019 | by Andrea Guerriero
0
Best Cities in Europe to Enjoy Cheap Drinks
A great deal on a vacation doesn't mean having good food and drinks (let's be honest, that is possible almost everywhere). It is more about the history or the culture that goes into that particular dish or drink. In most of the parts of the world, beer can tell quite a story. In fact, human civilization is all about beer. Having beer is good but having the same beer at a cheaper rate is heaven.
Let us help you in planning your next vacation where the cost of a pint of beer would be more economical than you would ever imagine. Allow us to help you find the best drinks at a cheaper rate. For all the travel enthusiasts heading to Europe this summer, or for those who are just curious, here are 5 best cities in Europe to enjoy cheap drinks.   
Bucharest, Romania  
Average rate: € 1.70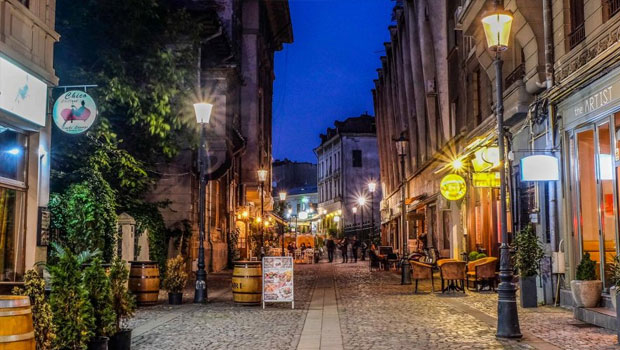 This Romanian city might lack some polish but it sure makes up for reasonable prices. It is one of Europe's cheaper larger cities. If you are traveling on a budget (or you can plan a  birthday invite) then Bucharest provides you far good options than in most European cities. The hotels and hostels in this city are comparatively cheaper than in other parts of the country. Bucharest is an attractive spot for tourists mainly because of its cheap beer. Bucharest is undoubtedly one of the most upbeat party destinations in Europe. One of the best bars in Bucharest is the Fix Me a Drink bar which has a botanical bar that challenges your expectations about cocktails.

Kraków, Poland
Average rate:  € 1.64
Even though Moscow is the obvious choice to enjoy your favorite don julio 1942, drinks in Krakow will be comparatively a lot cheaper. The city of Krakow is filled with numerous bars and ambient places for tourists, especially weekend backpackers. The striking medieval old town of Kraków attracts tourists to its youthful restaurants, bars, and cultural hangouts.   Best bars in Kraków: The old pub of Alchemia consists of a separate room in the basement for people who like to enjoy their drinks with some entertainment. and festivals for music lovers. Find cheaper beer at the Polish bar of Bania Luke.

Bratislava, Slovakia
Average rate: € 1.45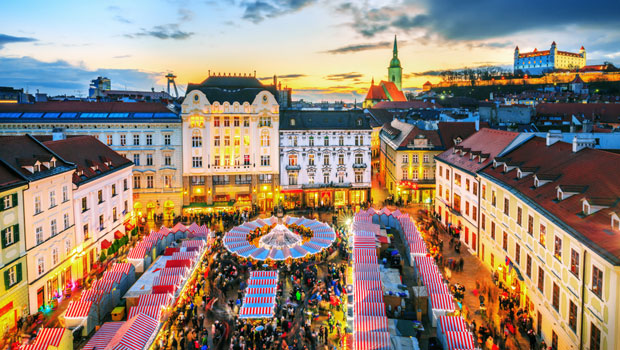 The gorgeous city of Bratislava ranks 3rd on the cheapest drinks chart. Usually, Bratislava is ignored and overlooked like the rest of Slovakia when tourists make travel plans. This small country in Central Europe is a stunning beauty and heavily defined by nature that makes for a good trip there. Even though the city is split into a tiny Old Town and a separate larger town, most of the bars in Bratislava can be easily explored by foot. Nearly all the bars in Slovakia offer beer and wine. Located next to the American Embassy is the Lemon Tree Sky Bar which offers excellent cocktails and over 70 different vodkas. Spend some quality time with your friends and soak yourself in the old city of Bratislava, and enjoy Europe's cheapest pint while you are at it.

Belgrade, Serbia
Average rate: € 1.29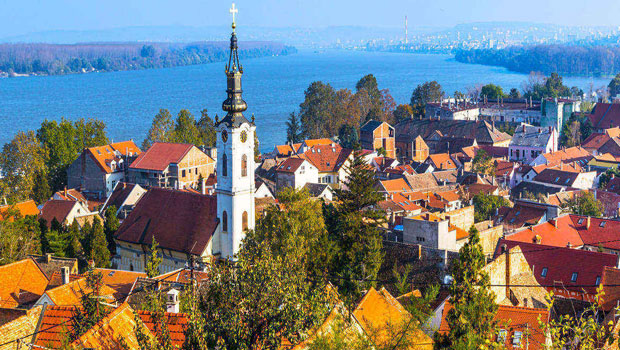 Beer is not just the drink of a student at discos where your feet stick to the dance floor to amazing music, but it is also the order of the day in a lot of Belgrade pubs. The best time is during the summer season by the water when the bars and clubs spring up along the Rivers Danube and Sava on moored floats. The Belgrade Beer Fest in August, which is free, attracts half a million people every year. Also, head to the Gypsy Island where all the fun and hedonism happens.
Don't forget to check out The Black Turtle Pub by the river. It has a cozy and comfy atmosphere where fruit-flavored beers are brewed. Visit the hip cocktail joint Dali Bar to find wonderful surroundings along with martinis costing € 4 that will make you forget your fine black velvet whiskey

Budapest, Hungary
Average rate: € 1.22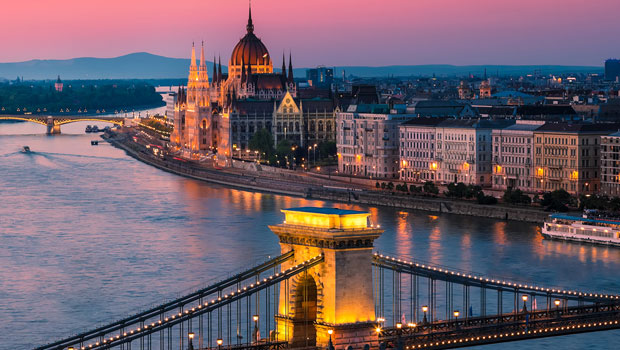 The best European city for a cheap drink is definitely Budapest. The capital of Hungary is no doubt the cheapest place on the list. The city offers a fun nightlife with giant thermal baths and dinner cruises on the Danube. But what makes Budapest the favorite weekend and stag destination are the 90p bottles of lager. Drinking in Budapest is great in summer when the party heads outside to huge beer gardens along the riverside. Just don't clink your glasses or say 'cheers' as it has been forbidden since 1848. In that year the Hungarian revolution was defeated by the Hampshire Empire and celebrated with a toast. When in Budapest, check out the 'Szimpla Kert', a ruin pub with a pretty outdoor yard that has suspended bicycles and a Trabant car or suzuki sv650 with graffiti on it.
Check out these cities before you plan your next trip to Europe for the best deals on drinks.