Top 10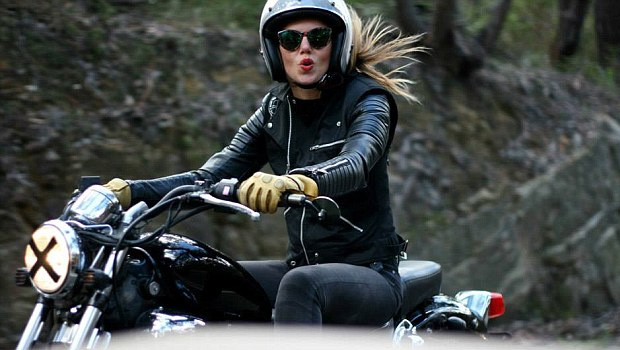 Published on September 15, 2016 | by Laura Knight
0
My Motorcycle Traveling From Hanoi to Ho Chi Minh
Most tourists in Vietnam arrive in either Hanoi or Ho Chi Minh City, and then meander up or down the coastline by bus or motorbike. I chose option #2, and as I've ridden down coastal highway, AH1, on my 110cc Honda Win, I've seen some pretty spectacular sights. Here are the Top 5 places that you definitely shouldn't miss on your trip to Vietnam. Some are well known, some are a little off the beaten path…all are worth the trip!
The 5 Sites You Shouldn't Miss Along The Way!
Hai Van Pass, between Da Nang and Hue
There's a reason the Hai Van Pass regularly pops up on lists of best highways around the world. It is one of the most unique and mind-blowingly beautiful stretches of highway I have ever seen.
The motorcycle ride on the Pass is just as exciting as the views. There are hairpin turns and huge lorries overtaking you at very inopportune moments, which may be off-putting to some, but believe me, the views are well worth it.
Sa Pa
The terraced rice paddies in Sa Pa are legendary for their photographic appeal, but there are many other parts of Sa Pa that make it worth the trip North.
While the main city is quite touristic, you can easily find a family that will take you for a trek of one or two days with food and housing included. Jump at the chance! Folks tend to live a very simple life, but are generous with a smile and the homemade rice wine.
Elephant Falls, near Da Lat
About 30km away from the city of Da Lat are coffee farms, silk factories, and Elephant Falls.
For a 20.000 VND entrance fee (about 1 USD) you can enter the grounds and carefully make your way along the marked path to the waterfall, which is uniquely situated adjacent to some mountain caves.
Step carefully and find your way to the cave entrance that is just under the falls and you can stand (literally) under the cascading water. Remember to wear suitable boots and be careful not to get swept away!
Bai Xep, a fishing village near the city of Qui Nhon
It is likely that this hidden gem of a fishing village will become overrun with tourists quite soon, so come experience the perfect, calm waters of these unspoiled beaches and the friendliness of local people before it's too late!
Stay at Life's A Beach hostel and spend the day swinging in a hammock with your favorite book before enjoying a local family-style dinner.
Beach Road near Ninh Ma
There is a little peninsula that comes up along the AH1 and QL1A highways between Ninh Hoa and Tuy Hoa, two small coastal cities.
Take a turn and follow the TL651 that intersects the AH1 and the QL1A in Ninh Ma, and you'll see some of the loveliest beaches in Vietnam. It's impossible to get lost, as it's just one road there and back from the coastal highway.
There are newly paved roads and perfect stretches of sand. The absolute best mid-ride dip you'll ever take. Definitely a must for the motorcycle traveler in Vietnam!