Exhibitions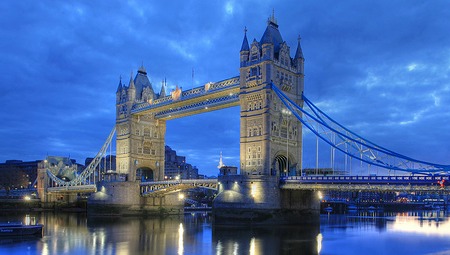 Published on September 6, 2012 | by Daniela
0
London Events in September
It's finally time for holidays!!! Ok, perhaps for some of you they're already over, but late comers still have to start it all. In this guide you'll find our selection of the best London events you can enjoy during September, because summer may be (almost) over, but, we all know, there's always something going on in the multicolor capital of UK!
From sports, to exhibitions, festivals and comedy, London events in September 2012 will introduce the autumn season with fun events and activities.
Paralympic Games until September 9th
Shortly after the just concluded London Olympics, come the London 2012 Paralympic Games, the premiere global event for athletes with disabilities. The Paralympics are definitely more compact than the Olympics, and the majority of events are being hosted around the Olympic Park in the east of the city. The city is twitching with excitement.
The Mayor's Thames Festival September 8th – 9th
The Mayor's Thames Festival 2012 offers exciting activities based on public participation at numerous locations between Westminster Bridge and Tower Bridge. You will enjoy an extensive program of entertainment, with street arts, performances, fireworks, river events, exhibitions, music and dance. The highlight will be on a multi-colored Night Procession, including a huge number of costumed performers gathered at the north and south banks of the River Thames.
Vintage Fashion Fair September 9th
The Vintage Fashion Fair in London is the answer to Britain's obsession for vintage fashion, and attracts thousands of visitors. Due to the high appeal, it is held many times a year (Oct 14th, Nov 11th and Dec 2nd). World-class vintage dealers offer the finest collection of vintage fashion items, including gowns, textiles, jewels, and accessories from the 1800′s to the 1980′s.
London Fashion Week September 14th – 18th
Internationally renowned London Fashion Week 2012, in Somerset House London, is an industry event instead, lasting around one week, which allows fashion designers and brands to exhibit their latest collections in runway shows. A great chance for both established designers and newcomers to present their latest collections. And for "ordinary" people to have some fun and keep up with fashion.
The Great Gorilla Run September 22nd
Time for The Great Gorilla Run 2012. Don't call it just a fun run. Because it may be funny to see hairy gorillas running around the city, but this is all about charity! Participants wear gorilla suits to take part in a seven-kilometer race around London's streets to draw attention to the decreasing number of mountain gorillas that remain in the wild and raise funds for community projects that preserve endangered gorilla habitats. Spectators can line the route between Tower Bridge and the South Bank, but taking part to the race could make your September holidays in London even more memorable.
Open House London September 22nd-23rd
For one weekend in September, around 700 buildings – many of which are usually closed to the public, open their doors to visitors. And it's all free! The aim of Open House London, which has now changed its name in "Open City," is to promote London's appealing architectural design and allow visitors to appreciate what good design means. 750 venues and events are involved, the vast majority will be open to all, while if you wish to visit some specific places, advanced booking is required: get hold of a copy of the Open House London Buildings Guide for further information, or visit londonopenhouse.org
This is just a short top list, but, of course, London is a blend of history, ground-breaking architecture and culture throughout the year, one of the world's most remarkable and exciting cities, with something to offer every type of traveler. There is something to appeal to everyone and whatever your interests may be, the city has it covered! Keep on following us to get the latest news on upcoming titles.