Sport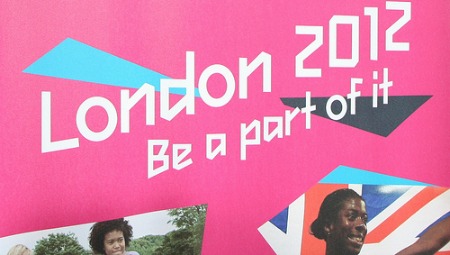 Published on March 14, 2012 | by Francy
0
London News: Summer Olympic Games on their way…Back!
Once again, we go with one of our favorites for 2012. Actually, London is the second most visited city in the world, and it might never be out of vogue. London is a leading global city, with its strengths in the arts, entertainment, fashion, finance, tourism and transport all contributing to its prominence. But this year, the city is going to be even more special, as it will be hosting the 2012 Summer Olympic Games.
London hosted the Olympic games in 1908 and again in 1948. This year, the city welcomes this major global sporting event once again, after 64 years: we can just imagine the great impact it's going to have on its life.
The 2012 Summer Olympic Games will be running from 27 July to 12 August 2012, and they will be followed by the 2012 Paralympic Games from 29 August to 9 September.
Here are some of its great numbers. 205 nations are expected to take part in 300 events at the Olympic Games in 2012. 147 nations will take part in the Paralympic Games. 26 sports will be featured, plus 20 sports in the Paralympic program. There will be a total of 805 Victory Ceremonies in venues across the UK during the London 2012 Olympic and Paralympic Games, and they will be watched by thousands of spectators on site and a global television audience.
Events will take place at venues in the Olympic Park, across London, and at out of London venues, including Weymouth Bay and Portland Harbour.
More specifically, the Aquatics Centre will be the venue for Swimming disciplines; Wimbledon, will be used for the Tennis competition; the Velodrome – the most sustainable venue in the Olympic Park terms of design and construction – will host Track Cycling; Earls Court will be temporarily transformed into a spectacular Volleyball arena ready for the Games. The core center of the Olympics, however, is the Olympic Park, which will create a green backdrop – 2.5sq km of land in east London – for the Games and a new green space after 2012 to be enjoyed by visitors and locals alike.
If you're planning to travel to London, you can take the opportunity to take a pre-Olympics tour to see completed venues. Or, if you're going to join the crowds for the 2012 summer Olympic games, besides the sporting matches, you can take the opportunity to visit, or perhaps visit once again, all the non-Olympic tourist attractions of this amazing city.
In fact, London is the first Olympic host city that has asked businesses and tourist attractions not to raise prices during the Games. More than 60 attractions, including the Tower of London and Kensington Palace, have signed on to this promise!
Photo by Uk in Italy