Food & Wine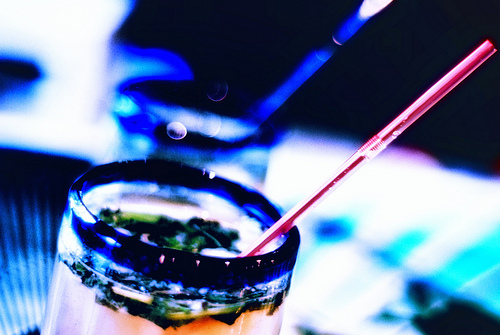 Published on October 3, 2011 | by Andrea Guerriero
0
London Events: RumFest, biggest festival to celebrate rum
RumFest 2011 takes place in London, from October 14th to 16th, 2011. This is the world's biggest festival to celebrate the diversity of rum and its rapidly growing popularity. A large number of leading professionals from the international rum industry will attend the RumFest 2011 in London Olympia, to talk and share their products and their expertise.
Nowadays rum is one of the most popular spirits currently available in bars and nightclubs, and RumFest London shows you why.
Back again for the fifth year, the RumFest '11 in London Olympia is a great meeting occasion for connoisseurs and party animals alike. A selection of over 400 special rums will be available for sampling, and rum drinking will be sided by the opportunity to attend rum master-classes from industry experts and to try some cocktails mixed by leading mixologists that will perform in live cocktail demonstrations. All this will take place in a lively atmosphere to the rhythm of soca, salsa, zouk, reggae and samba music.
Throughout the third weekend of October this year, visitors will be able to try a range of different rums from all over the world. From Mauritius to Venezuela, the rums on offer illustrate the wonderful and diverse flavors of different varieties, and you will have the chance to taste some of the rarest rums on the planet. You can also be the first to try and buy new rums to the UK market.
The event is divided in two parts. The Boutique RumFest – Friday, October 14th from 12 pm to 7pm at the London Hilton Olympia Hotel – is a trade only event created specifically for New or Boutique Rums or Cachaça brands. The target audience will be wholesalers, distributors, spirit buyers, VIPs', bar professionals and importers from all over Europe. During the Boutique RumFest, a tasting competition will take place, where all of the rums entered into a grand tasting will be judged and rated by a professional tasting panel.
On the following two days, there will be all the rest. And once you've visited all of the stands, chill out in the Bacardi Dominoes and Daiquiri Zone to grab a bite to eat and relax over a game of dominoes or two.
RumFest London takes place at Olympia Two convention center from 12pm to 6pm, Saturday 15th October – Sunday 16th October 2011. Tickets for the event cost around 28.00 €. Visit the official website for any further information.
Photo by Pixelicus