Europe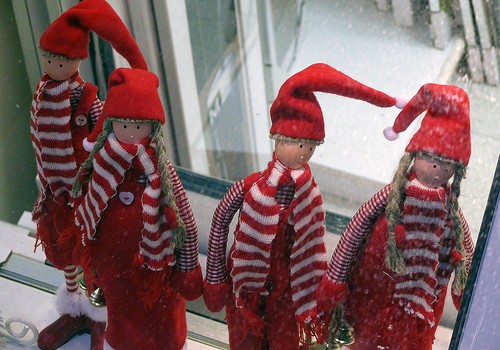 Published on January 4, 2012 | by Elena
0
January 6th in Ireland: Little Women's Christmas
Nollaig Bheag– Irish for Little Christmas – is one of the traditional names in Ireland for January 6th, probably known in the rest of the world as the Celebration of the Epiphany.
In Ireland, January 6th is called and celebrated as Little Christmas because, until the Gregorian calendar began being used, Christmas was actually celebrated on the 6th of January, and not on the 25th of December. This day is also known as Women's Christmas because in many Irish homes around the world, women have the "day off" to celebrate with friends and go out with other women while the men take over the household duties.
The custom goes back to the days when large families were the norm. Men never lifted a finger in the house to help, and were never expected to. But every year, after the Christmas holiday, tired women finally got a break – for one day, at least: the 12th (and last) day of Christmas, that it, exactly January 6th.
Ireland's traditional girls' night out is still observed by a few dedicated girlfriends, although the tradition isn't kept alive as a few decades ago.
In fact, in the past, on Little Christmas women used to sit in "the snug," a small private room inside the front door, drinking stout and dining with thick corned beef sandwiches provided by the publican. For the rest of the year, the only time respectable women would drink a glass of stout would be because it was "good for iron in the blood."
They were "free" for the whole day, and they used to spend it chatting, singing and relaxing.
Nowadays, wine and lunch has replaced the bottle of stout and corned beef sandwiches. And of course, today's new men, no strangers to the kitchen, are at home trying their hand at cooking and spending quality time with their children.
Well, it's a pleasure to see that a fascinating, meaningful tradition such Little Women's Christmas, still survives. What is more, it's becoming more popular and many Irish women now gather on the Sunday nearest Epiphany, to have tea and cakes, to chat and stay in good company!
However, on January 7th, ordinary life is back for everyone, it's time to get a real start to the new year, as about Epiphany, Italians usually say it "carries away all the holidays". Mumble… what a tomfoolery!!
Photo by Toni Kaarttinen