Top 10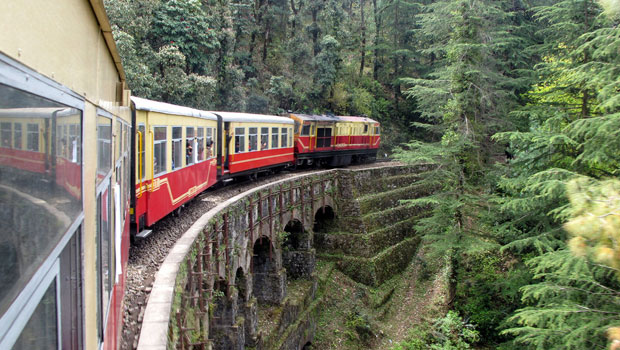 Published on April 5, 2016 | by Andrea Guerriero
0
Top 6 Indian Rail Journeys You Should Explore
When a country is blessed with variety of landscapes and abundance of scenic beauty, it goes without saying that cruising through it all is truly heavenly. Through the snow clad mountains, lush green valleys and majestic terrains, Indian Railways should be given the credit where due. One of the largest employers of the world, they not only connect every nook and corner of the country but also let you get a taste of nature's bounty in all its aura and power. So What are you waiting for? Even if you haven't plan a journey via railways, wait no more, book your stay today using OYO Coupon and have a great experience. Find out some of the best Indian rail Journeys that you should explore today. You know what they say, the journey is more important than the destination. But remember: you should always book your tickets in advance (at least 1 month before) if your journey is long because it's very difficult to get a confirmed ticket on Indian railways.
Dooars Voyage
Want to experience flora and fauna like never before? This train journey connecting Siliguri, Hasimara and Alipurdar lets you catch a glimpse of the forest, all wild and wonderful. It encompasses Mahananda wildlife sanctuary, Chapramari forest and the Buxa Tiger reserve. A vivid variety of animals, birds and not to mention butterflies are visible during your journey of 3 to 4 hours in the train. You get the rough idea now, don't you? Booking your ticket? Oh! We are sure you will!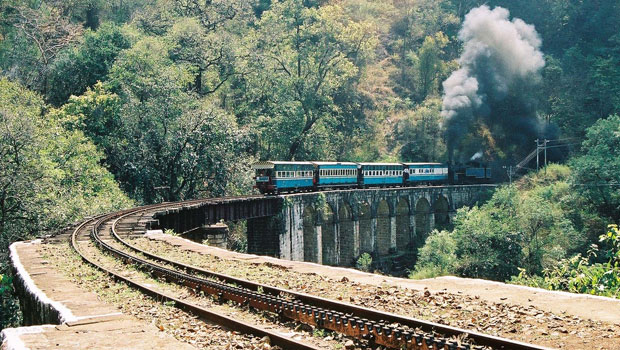 Uttar-Sampark Kranti Express
It runs from Jammu to Udhampur and will leave you awestruck. Kashmir needs no introduction and stands by its "Heaven on Earth" motto. It is one of those travel experiences which makes it hard to forget and you'll always cherish it. The Shivalik mountain towering over the Himalayan Valleys is breath-taking and divine. The train passes through hundreds of bridges and valley. So get ready to experience one of the most scenic railway lines of India.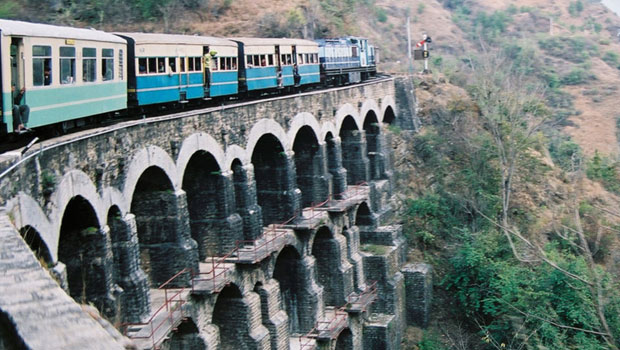 Konkan Railway
You'll learn to appreciate The Western Ghats in full sense when you undertake this journey. It's almost like the rain forests of the Western Ghats come to life and sway to nature's own music. Sahyadri Hills is one of the primary landscape routes and has more than 1000 bridges and 100 tunnels with Panvalnadi being the highest. Get the breathtaking view of nature, coconut trees, birds that can be seen between the Arabian Sea and striking Western Ghats. This is a single line track that covers a magnificent route of awe-inspiring rocks, hills and small villages as well.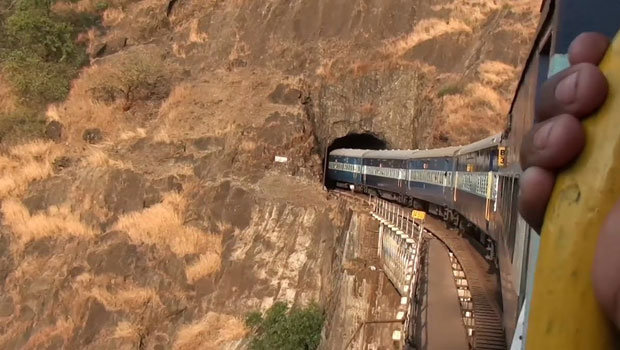 The Island Express
It runs from Kanyakumari to Trivandrum and From the characteristic Tamil temple-architecture to the Grandeur of the churches of Kerala, it presents the south Indian charm in its best form and a peek into the rich rural life full of zest and activity. This route will allow you explore beautiful villages, great architecture that gives you an exotic feeling. The empire built temples that are characterized by serene and simplistic art of the past are really worth watching.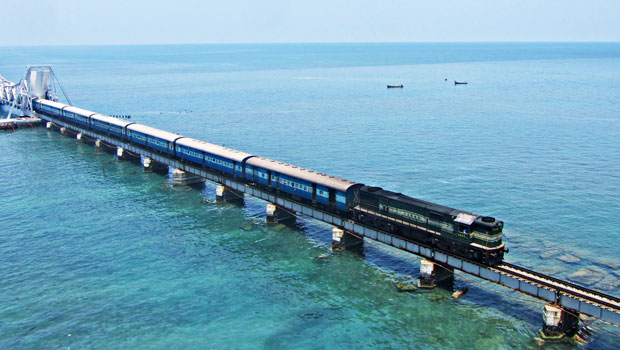 Deccan Odyssey
Have you heard of The Indian Maharaja? The royal Indian railway affair? With a star packed facility list, it'll put you into a dilemma as to what to avail and what not to. From Pune to Delhi, it stops at some of the best tourist destinations the country has to offer. This is kind a palace on wheels, and the route covers more than 20 destinations across Central, North West and South India. It is an odyssey, alright!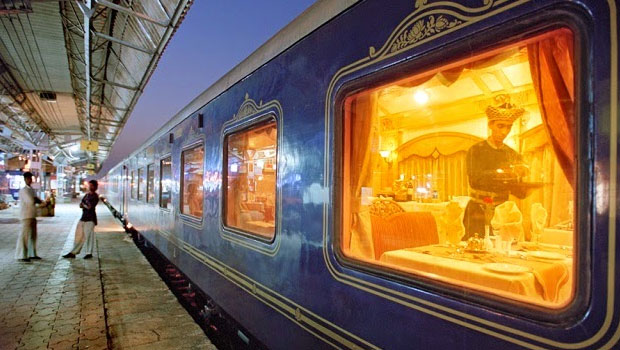 Goa Express
As the train cuts straight into the midst of Goan village and beaches, you will have to admit the beauty of vibrant blossoms that are so close that you can reach out and touch them. The train passes through thick jungles embracing the spectacular view of mountains and their curves. And yes, there are waterfalls too, and followed by peaks and valleys.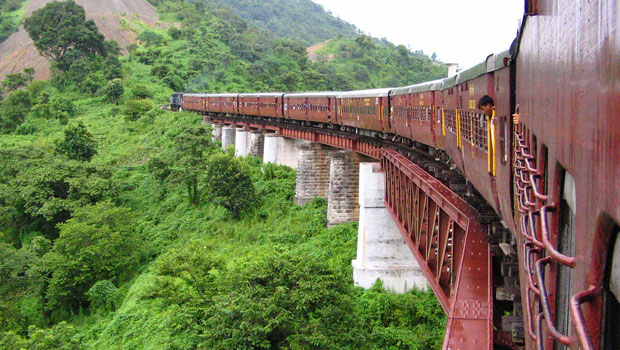 Hope you liked this article on lavish trains, local railway journeys and special luxury trains across India.