Festival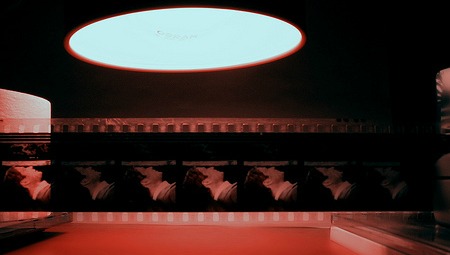 Published on April 17, 2012 | by Elena
0
Imagine: Amsterdam Fantastic Film Festival
Dedicated to fantasy, horror, science fiction and animation films, the 28th edition of the Imagine Film Festival awaits you in Amsterdam from April 17 to 28, 2012. Over 15,000 film fans are expected this year. A great Film Festival, for film buffs and professionals alike, but also a scouting event to find and promote new talents and the site of three awards granted by a jury of experts and the public.
Imagine: Amsterdam Fantastic Film Festival, began in 1984 as a weekend-long event, but now lasts for 12 days, with discussions, retrospectives and the annual marathon Night of Terror, for die-hard horror fans, which this year features both "[Rec]3" and "Cabin in the Woods". Gulp!
The festival specializes in fantasy, horror and science-fiction, with a schedule including some 70 films in total. The 2012 line-up includes both art house and mainstream, as well as crowd pleasers and debate provoking films, a European fantastic shorts section and a children's programme.
Imagine will take place at Filmtheater Kriterion, which is not only a perfect venue for watching films, but also for discussing them afterwards in a cozy café atmosphere.
Among the movies to be screened at the Festival, rank uncanny titles such as "A Lonely Place to Die", "Beast", "Children Who Chase Lost Voices From Deep Below", "Juan of the Dead" and many others.
Several awards will be handed out, including lifetime achievement prizes (actor Rutger Hauer,) Silver Melies awards and the Silver Scream Awards granted by the public.
And, a special award is dedicated to online videos. For the third time this year, indeed, Imagine is going to award the Time Capsule Award for the best online film of the festival. In accordance with the Mayan Prophecy about the downfall of the world on the 21st of December of this year, this year's (creepy) theme couldn't be but: the end.
What will this apocalypse look like? Creative types and home filmmakers are invited to create their own vision of this End and post it on YouTube. One winning video will be screened at Imagine.
Also worthy of notice, this year Imagine turns the spotlight on a profession that is all too often overlooked: the storyboard artist. British, Oscar Award winner Jim Cornish, one of those unsung heroes, will be giving a free masterclass on storyboarding. The films that Cornish has worked on since the mid-nineties include Event Horizon, The Descent and the last four Harry Potter films.