Guides
Published on March 12, 2014 | by Daniel Breitwieser
2
Amsterdam like a Local: Clubbing and Nightlife
It's Saturday… well it's actually Sunday morning 1 am. I just arrived home. Quiet early for a Saturday night but the last nights demanded a lot of my party batteries. So I refilled them with some friends, with some relaxed beers in one of my favorite spots in Amsterdam the Café Brecht. However I feel inspired once again by this awesome city so I really feel like starting this post "Amsterdam like a local: Clubbing and nightlife" and sharing my experience and city treasures with you.
Amsterdam is without a doubt one of the most fascinating cities and one of the world's cultural hotspots. Although Amsterdam is famous for its techno and electronic music scene with its many underground clubs there is a great variety of diverse possibilities to enjoy your night. From jazz to punk rock. From clubs in old churches to festivals in circus tents over underground clubs in old theaters.
From Monday till Sunday, 365 days a year, Amsterdam never sleeps. Despite of the comparably small population, (800.000 inhabitants in the city of Amsterdam) the nightlife offer is so big, that you are happy to see one of your favorite artists at the one club but at the same day the idol from your childhood plays at a place 20 minutes away…
The opportunities to have fun seem to be endless in Amsterdam and you will definitely find a club or bar that suits your needs. Not only in the city center and the famous areas around Damsquare, Rembrandtplein and Leidseplein but also other parts of the city like the more local and authentic districts as De Pijp and Jordaan are the home of several bars and cafes and should not be left them unattended.
The entrance fees charged by most of the clubs vary from 5€-25€ depending on the event. Some of the clubs charge less before midnight, so sometimes its worth to come a bit earlier. The best way to move around in Amsterdam is by bike. Amsterdam is the world's bicycle capital with almost 1.000.000 bikes facing 800.000 inhabitants. The great infrastructure for bikes makes it possible to reach everything within max. 20 minutes, within the city center. But due to the short distances you can get everywhere by cab or you take a walk a long the beautiful canals. For the best orientation and public transport information download the app 9292ov, it brings you everywhere!
Right away, an important advice if you find yourself lost at 5am trying to find your way home: Nor does it matter if you are by bike yourself neither if you are drunk or sober (well nobody leaves the clubs sober…) – Let op fietsers!! (Dutch: attention to the bikes). Bikes are more dangerous than they appear to be in Amsterdam!
Clubbing in Amsterdam
I want to introduce you two of my favorite clubs but also share with you two insider tips to get the most out of your nightlife in Amsterdam.
Melkweg: Melkweg is the Dutch word for Milky Way, the fascinating and bright street in the galaxy. For me Meklweg is the best galaxy for a great and every time different night. The Melkweg is a huge complex located next to the Leidseplein. It combines Clubs, Concerts, Cinema and Theatre. I had unforgettable parties and concerts at the Melkweg and just lately I've been to a free movie at the Meklweg cinema sponsored by Red Bull. The Melkweg hosts concerts from artists from all over the world and every imaginable genre. The prices range depending on the Event from 10€ to 25€.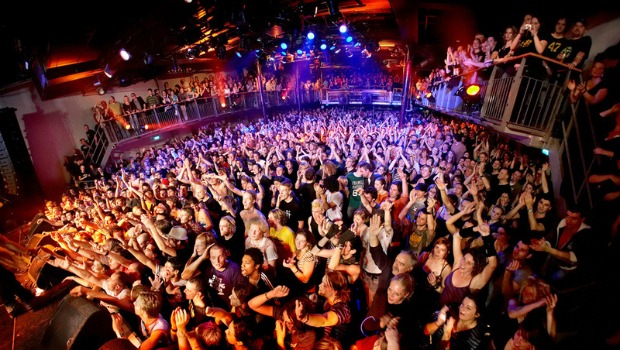 Paradiso: The Paradiso is definitly one of the most unique Clubs in Europe. Located at 3 minutes walking from Leidseplein the Paradiso hosts amazing parties and concerts. What makes it so special is the exceptional setting and atmosphere that comes with its location. The home of the Paradiso is actually an old church building where people used to pray in the last decades, now people dance the whole night. An experience you shouldn´t miss!
The entrance fee is equally to the Melkweg varying from 8€-25€ depending on the event and concert taking place.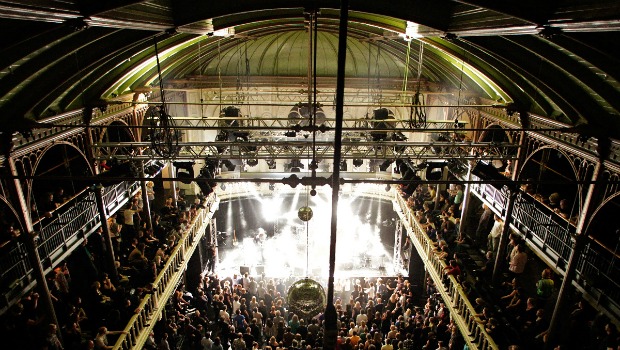 Another club I want you to know about is Disco Dolly at the Haandgbootstraat 11. Disco Dolly is the continuation of the successful story of Danzen bij Jansen, which was the previous name of this club. Danzen bij Jansen had a tradition of 35 years and was known as the best dance club for local students. Seven days a week the Disco Dolly presents Dj acts and concerts as well as art exhibitions, theater performances and operas. Feel the traditional Amsterdam vibe and dance until you faint.
The last club I would like to share with you is the Winston Kingdom at the Warmoestraat 131. Located in the Red Light District. – Red Light District? I hear what you are saying, isn't this really touristic? Well, the Red Light District is always full of tourists, the Winston Kingdom isn't. The club is also really popular amongst locals. Here you can have a great night in an authentic small club for a low price (3€-7,50€ entrance). A club where people from all ages come together. From teenagers to end twenties over beginning thirties, the crowd might change hourly. But doesn´t matter who is in there, they have one common goal: Have a great night at the Winston Kingdom. So when is your first Winston Kingdom night?
Some general Info about clubs and their policies
Generally the door policy is loose in Amsterdam and you barely hear about someone being rejected because the bouncer doesn't like his or her shirt or shoes. Moreover don't dress up too fancy if it is not specifically required. I was forced to take off my shirt in de Trouw as the female bouncer considered it as "too fancy"! Next to that make sure that you have some girls with you if you are with a group of guys (four and more) and you head to a club that is not packed. The bouncer might not let you pass. The Party in Amsterdam´s clubs goes on average until 5 am. If you want to go to the big clubs, like Melkweg and Paradiso, make sure you buy tickets in advance since they are often sold out quickly.
Boring Sundays? Not in Amsterdam!
Sometimes Sundays are awful. Having partied until the late morning the day before, waking up late with quiet a hangover and knowing the next day school or will catch you again…this can be frustrating indeed. But In Amsterdam you should better save some energy for Sundays, as in my case the Sundays turned out to be one of the best days of the week. Did you wake up at 13:00 or later? No worries. Get the perfect start in the morning with a belated breakfast or brunch at the Omelegg in de Pijp- the first and only Omeletterie in the Netherlands- and give your energy a boost because you gonna need it. Two awesome events are waiting for you today.
Every Sunday from 13:00-23:00 the Thuishaven Festival in Amsterdam Noord at the moermanskkade opens his doors for a memorable festival experience. In the summer, Thuishaven is mainly a outdoor festival. Enjoy the full grace of the sun (that doesn't appear so often in Amsterdam) while listening to great music. In the winter the festival called "Wintercircus" takes place in a huge circus tent. In the astonishing setting, great dj's playing mostly deeep-house beats let you feel like you were in another world. Outside people gather the affront of a cozy fire and an old truck functions now as a small disco where the old school tracks create a atmosphere of pure joy. Eventually it's 23:00 and the music stops at Thuishaven.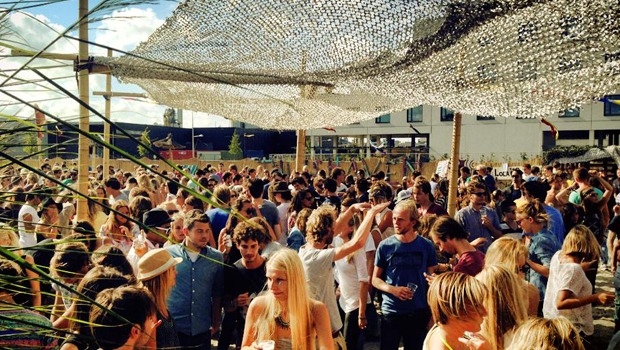 If you came really early you might have danced for 5-8 hours already and after all the adrenalin is gone, your feed will let you know: stop moving me, let`s head home. But if they do not or you still have energy left and you're demand for great life music is not satisfied yet, than just move on to the next highlight of the Sunday night. Every Sunday night the Wicked Jazz sounds transform the sugar factory -located around the corner of the Leidseplein directly on the other site of Melkweg at Lijnbansgracht 238- into a crowd full of enthusiastic jazz lovers who dance with a smile on their face no matter what comes tomorrow. Dance and enjoy.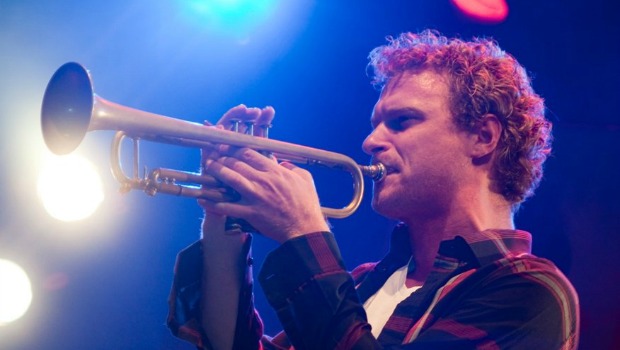 Eventually you arrive home and it's Monday morning. You might be pretty exhausted but trust me, you will still be smiling and you won´t worry about waking up in some hours for at least not now until the alarm rings 😉
3 Bars you should know about
Of course nightlife doesn't start with clubbing at midnight only. Therefore you should check out the great variety of bars and cafes that Amsterdam keeps for you. Definitely, Rembrandtplein and Leidseplein are great, but for the less touristic and more local experience I highly recommend you to move away from these squares. Within 5 minutes walking distance you can reach places that are able to shift your start of the night towards an authentic and more local Amstrdam experience. Here are three of my favorite bars within the Ring district.
Cafe Brecht: Just 5 minutes walking distance from Leidseplein at the Weteringschans 157 right across the Heineken Museum, you will get to a bar that is packed with hip and young people enjoying the unique and cozy interior inspired by an old grandmas living room from Berlin serving awesome German beer and many more tasty drinks.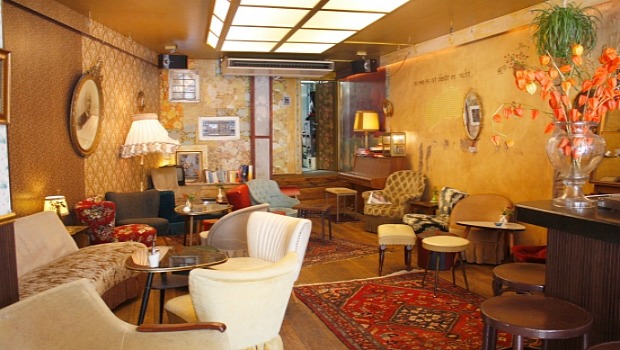 Another very recommendable bar is the Bloemenbar at the Handoongstraat 15. Very popular with locals the Bleomenbar promotes itself with the slogan: "Bloemenbar: Het gezelligste nachtcafé van Amsterdam. (engl: Bloemenbar: The most cozy/sociable night café in Amsterdam!) This sounds great, doesn't it? Similar to the Café Brecht but open until 4:00 am during the week and until 5:00 am at the weekends. Up for a late surprise at Bloemenbar?
For the best cocktails in town visit the mysterious and exclusive bar Door 74, not too far form Rembrandtsplein at Reguliersdwarsstraat 74. The Door 74 team dedicates itself to serve you with the best and most sophisticated cocktails experience. Therefore they ask you to switch of all your electronic devices, to enjoy the full greatness of the cocktails and your company. I like it! Make sure you make your reservation in advance and you find the right door as the door 74 is not an obvious one!
De Pijp – the district to be!
The district of De Pijp is my favourite district in Amsterdam. A very cosmopolitan area with restaurants from about 80 nationalities. Despite the internationality De Pijp is also very charming due to its local and unique flair and it's also the home of the famous "Albert Cuyp markt". De Pijp hosts the highest concentration of bars and pubs in Amsterdam, which makes it a great destination for a really sophisticated nightlife experience in Amsterdam. Pass the Heineken Museum and dive into the De Pjip flair. Walk along the Albert Cuyp Straat as a first reference point. Directly next to the Albert Cuyp Straat the square Gerard Douplein concentrates many of the cozy bars. At the Gollem Proeflocal for example you can choose between 200 sorts of beer, which can make you spent hours in there 😉
If you want to plan your evening ahead in De Pijp- here is my tip for you. Self-proofed and doable at 6 days of the week: Have a walk with your lady or friends in the beautiful Sarphatipark in the early evening. Watch a movie at the Rialto Filmtheatre and have dinner at Azmarino, a restaurant, which is close by the park. Enjoy great African food and some typical coconut or banana beer. (all locations are directly at the next to Sarphatipark. Than around 22:00 head to the Muziekcafe CC. The Muziekcafe CC is a bar and music cafe hidden around the corner. Every day talented artists from Amsterdam and abroad perform live on a small stage and create a great vibe. I did this program recently and I had a great night. Anyway you will have a great time in De Pijp, no matter where you go.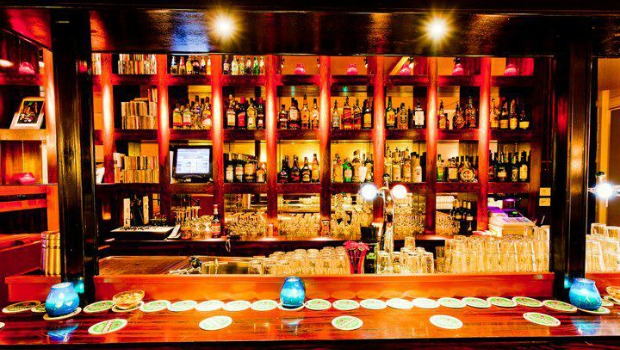 Last but not least I got a secret and hot tip about nightlife in De Pijp from a Amsterdamer friend of mine these days (Amsterdamer: that's how the locals are called here). He told me about the mysterious place called "The butcher". From outside it seems to be a burger bar, which it is indeed- and one of the best in Amsterdam! But in the back of the room he told me, one could have the best cocktails ever. A reservation and a secret wordage you get with your booking is required to enter the cocktail area…. I will try it out soon!
Visit Amsterdam!
As you see Amsterdam, is not known as one of the most vibrant cities world wide without a reason. What I love most about Amsterdam is that although being one oft he most visited cities worldwide; the city always keeps its uniqueness. Every day can be special in Amsterdam and you never know what great spot is waiting for you around the next corner. It's a pleasure to live here and everyone should visit this city at least once in his life. The cultural offer seems to be endless and every day you discover something new.
Excited? So what are you waiting for? Choose the cheap hotel in Amsterdam that suits you best and experience this marvellous city! You can't fail to have fun!
Ps: Visit www.damspots.com or like Damspots Facebook fan page to get more information about the most interesting and unique spots in Amsterdam!