Hotels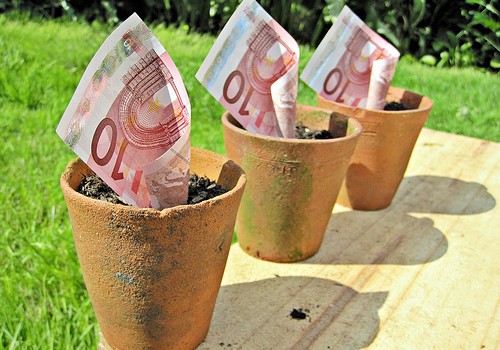 Published on November 25, 2011 | by Daniela
0
Holidays on a budget: discounted or free accommodation online
It's holiday time but you're broke? It's also time for great opportunities online, and since you probably already know how to find cheap airline tickets, let's take a look at the next step: how to find a discounted accommodation online.
Many formulas are currently available on the Internet, which enable you to find low cost accommodation, even in 5 star hotels, but being cheap and just as you imagine. Low cost stays are not necessarily in shoddy or uncomfortable hotels.
Often, with last minute offers you can save money with the only condition of being "content" with the provided destination, date of departure, and timetable.
However, there are also many other possible alternatives to last minute holidays, which allow you to organize your vacation, staying on a budget, but choosing yourself whatever you want.
The options are quite a bit, it's up to you understanding how little you wish to spend, how brave a traveler you are, and how much comfort you're willing to give up.
Here are some ideas for your holidays on a budget.
Low Cost Hotels, B&Bs, Hostels
On the web, there are several hotels price comparison web sites that allow you to browse, among the deals provided by many online hotel booking sites, the one that best suits your needs, putting them in order of price. Some of them are Hotelclick.it or Trivago, or HotelsCombined; they also provide all the details about the structure and customers' reviews.
Another good option are those websites that offer discounted hotel rates, which allow you to book a room at the lowest price, browsing the best deals at hotels in the area you are interested in. These include Kayak – search one and done, Hoteldiscount – rates up to 70% off, rooms for sold out dates, Hotwire – find the best hotel deals and discounts; all offer hotel rooms at discounted rates. Unlike online booking sites, in this case, your request is forwarded directly to the hotel and you will deal with this to make your reservation.
Home Exchange
Another good idea to save money is dedicated to the more adventurous. It's all about keeping away from a hotel and exchange your home with that of some other… extreme vacationer! Some websites – such as Exchange Away, or Home Exchange – serve as intermediaries to connect people who wish to share their house with others for a predetermined period. In this case, your stay will be totally free, as the "price" to pay is only that of accepting that someone else will be using your bathtub and poking through your things. Just as you, actually!
However, there are two types of exchange: besides home exchange, you can opt for an exchange of hospitality. While in the first case the exchange takes place at the same time and, just like in the movie "The Holiday," you may not ever meet your exchange fellow, in the second case, hospitality exchangers host one another at different times, staying together in the same house.
A last sensational alternative? CoachSurfing, a formula that includes overnight stay… passing from a sofa to the other. Unlike hospitality exchange, couchsurfing is much more focused on "social networking", also getting members involved in events and parties, all good opportunities to interact with people living or traveling in the places you visit. Also this service is free for the guest, who at best could return the hospitality offered by doing a bit of cleaning in the house or washing dishes.
Photo by Images_of_Money