Italy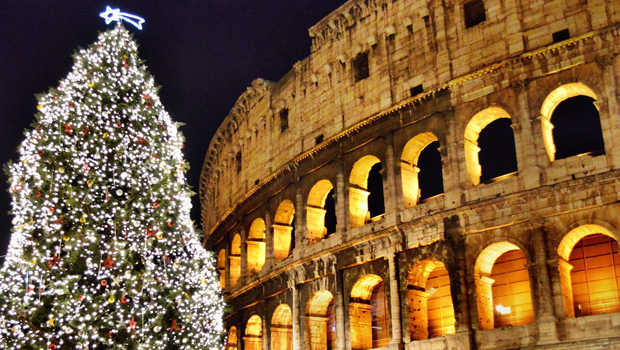 Published on December 10, 2014 | by Francy
0
Even more Reasons to Visit Italy this Winter
Sometimes the winter weather or craziness of the holidays warrants a trip far away from home. If you live in a cold, snowy area, this winter vacation may consist of somewhere with warm weather and sandy beaches. If you're an adventurer, this winter vacation may consist of skiing and snowmobiling in a deserted cabin. For others, this winter vacation means Europe.
When you think about winter vacation destinations in Europe, most people don't first think of Italy. But you should. Italy is an amazing country to visit no matter the time of year. And if you want to experience some Italian culture during the winter months, you can be sure that culture and lively atmosphere of Italy doesn't end when the weather gets cold. Instead, it's the right time to enjoy some of the best festivals, such as Christmas Markets, Venice Carnival and Umbria Jazz Festival, as Eliana suggested you in a prevoius guest post in which she invited you to head to Italy for a winter vacation to remember.
But the reasons why to visit Italy during the winter season are endless and here below you'll find some many others.
It's less crowded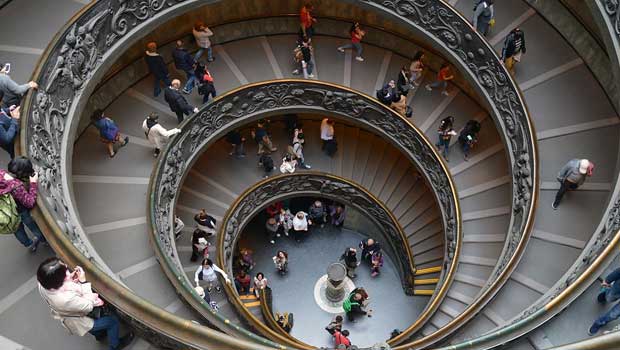 If you hate large crowds, visiting Italy in the winter will give you all the serenity you could ask for. Because Italy isn't a very popular winter destination, many hotels and attractions, expecially in the less touristic areas, close during the months of January through April.
Instead of battling a crowd of people for ticket to a museum or a reservation at a nice restaurant, you can instead have the country to, basically, yourself. This means that you'll be able to enjoy quiet hotel accommodations, peaceful dinners, and spend more time enjoying attractions and landmarks. Moreover, if you get tired standing in a queue waiting for your turn to buy admission tickets, keep in mind you have the opportunity to buy skip the line tickets, with these priority tickets you'll avoid the lines at the entrance of museums and attractions.
It's the best time to sightsee
There is so much to do and see in Italy in winter. According to Image Tours, "So many of the famous sights that you've seen in pictures are found in this storied country… fashionable Milan, the canals of Venice, Pisa's Leaning Tower, the Tuscan countryside, the Duomo in Florence, Rome's Colosseum, Trevi Fountain, and St. Peter's Square. This is the very best Italy has to offer."
Sure, when you visit Italy you will likely want to enjoy popular destinations such as the Vatican from the inside and take in all the wonderment and beauty. It's important to keep in mind, though, that during the winter, some popular destinations and attractions may close early or have weekend-only hours. Don't let this ruin your trip. After all, traveling through Italy during the winter can be magical just from the outside.
Even the Vatican is noticeably "low key". Even for Christmas.
According TheTelegraph, "The queues are as seemingly endless as ever at the Vatican Museums because winter opening hours are reduced: just 10am-1.45pm daily except Sundays. But on nine days over Christmas and New Year, the hours are extended to 4.45pm, allowing a calm and queue-free visit over lunchtime until closure. Those key dates are 24, 27, 28, 29 and 31 December; and 2, 3, 4 and 5 January."
So if you want to be sure to visit some of Italy's finest masterpieces and works of art, you just need to check winter opening hours and you'll avoid any unpleasant surprises! If you're a culture lover you can decide to see Da Vinci's Last Supper in Milan or visit the amazing Uffizi Gallery in Florence, or discover the the huge artistic heritage of the Palace of Venaria near Turin. Venice, instead, will enchant the most romantic of you with a gondola ride and Seranade or with a Murano glassblowing and Burano lace-making excursion. You're spoilt for choice in Italy, you just need to choose your favourite destination and pack you bags!
Cold, wet and miserable?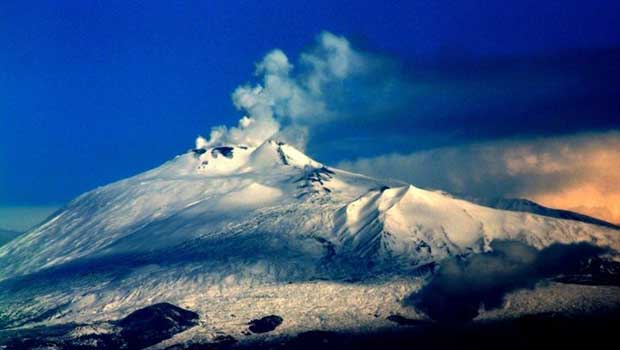 Not a bit of it. The winter weather in Italy fluctuates from day to day and from city to city. In most Italian cities, the weather will be damp and rainy, especially during the early winter months of November and December.
If you're looking for true winter weather, you should head to the North of Italy and visit some of the most popular ski resorts scattered across the Alps and the Dolomites, that are hoping for a solid freeze and plenty of snow by January. But in the north, winter is also the ideal time to be a tourist in Italy's "great indoors" – the churches, galleries and museums where so much sensational art is preserved. Most tourists have departed from Venice and Florence, and a misty day in early December is when these cities are at their most serene.
Moreover, if you are planning to visit Tuscany and its marvellous countryside, be sure to bring with you an umbrella because the weather it's often rainy during the winter season.
Naturally, the further south you go, the warmer and brighter the weather is likely to be. In Sicily and in the South of Italy you may experience some nicer, yet crisp days so a sweater or light jacket can suffice and provide the right temperature to enjoy outdoor sight-seeing.
So when it comes to packing, be sure to bring a variety of different options to choose from to ensure you're dressed appropriately.
Can I still get some Tuscan sun?
Generally speaking, no you cannot. But you CAN get some Sicilian sun! Sicily of course is the famous island just off of Italy's coast. Plane flights are numerous and Rome to Palermo is just 1 hour, and averages about $150 in the winter. Sicily is very mild, weather wise, averaging the low 60's for the winter. So go get your itinerary on!