Festival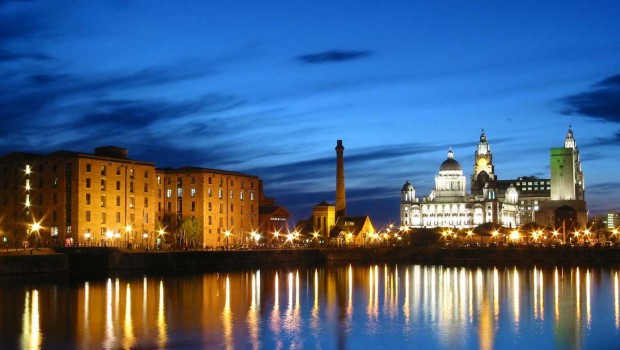 Published on November 19, 2014 | by Andrea Guerriero
0
7 Reasons to Visit Liverpool this Christmas
If there is one place you should visit this Christmas, it is Liverpool. The city is a cultural hub that now offers a plethora of modern shops, pubs, clubs and many other attractions. The launch of shopping centre Liverpool One seems to have shaken up the city, and they are now holding some of the biggest and best Christmas events that demand to be attended, which not only celebrate the festive season but the city's history.
If that doesn't make up your mind about visiting Liverpool, the following seven events will…
1. The Christmas Launch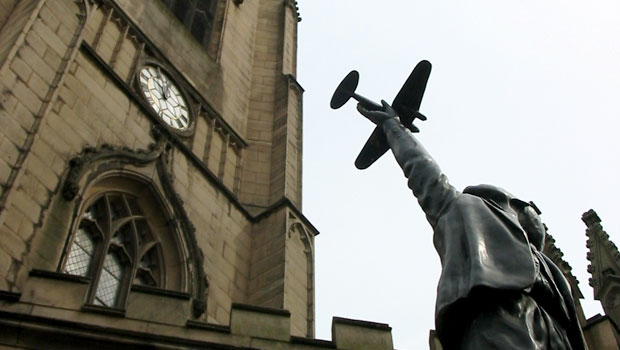 Father Christmas is an important part of the city's culture, as St Nicholas is the patron saint of Liverpool, as well as New York, Amsterdam, Portsmouth and Naples, not to mention of sailors and dock workers – who are also a big part of Liverpool's extensive maritime history. Many of the sailors would visit the Church of Our Lady and Saint Nicholas to say a pray before they set off on a long voyage at sea.
It is therefore the ideal location to start the Christmas festivities, as Father Christmas is basically the patron saint of Liverpool. You can watch the annual Christmas lights switch-on on 7th November.  It's one of the most anticipated events on the city's calendar, and will offer stunning lights to give you that jolly holly feeling. The lights will be on throughout the seasonal holiday, but will be turned off on 11th November to mark Remembrance Day. If you don't manage to make it on 7th November, not to worry, as the Church Street lights won't be switched on until 20th November!
2. The Ice Festival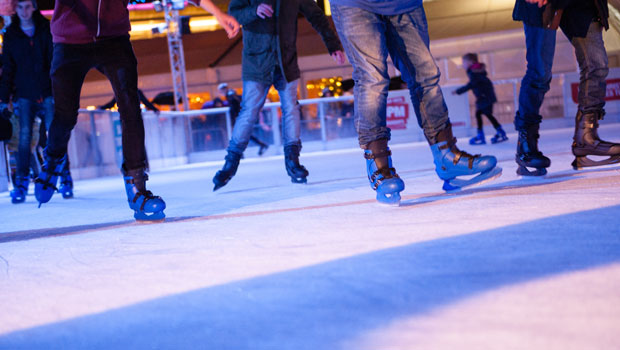 The Ice Festival is back – and is set to be more exciting than ever! Come rain or shine, the ice rink will be out to help people get into the Christmas spirit. Once you and your loved ones have skated on the 20 x 30m rink, you can head into Après Cafè Bar for a delicious hot drink, or can nip into the Ice Bar for a Christmas cooler. It's perfect for both adults and children, as the kids will love the variety of festive rides and attractions that provide hours of entertainment. The UK's largest ice slide is also returning to ensure you have unforgettable festive fun! The Ice Festival starts on Friday 7th November until Sunday 4th January.
3. Love History… Love Real Ale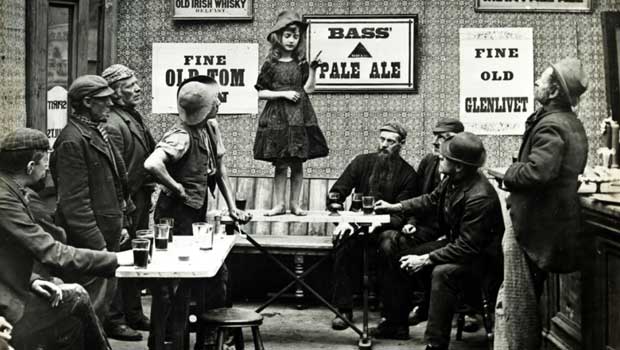 Liverpool has an extensive maritime history that dates back 800 years, and became the most famous seafaring port in the world when the Albert Dock – the heart of Liverpool – was constructed in 1846. Thanks to the sailors who began to fill the town, a new energy was brought to life, and they would often return from sea with the latest art, fashions, music and dance, as well as amazing tales from foreign lands. Sailors would head to the local pubs to share their new knowledge with others – and it is in the city's pubs that you'll learn the most about Liverpool's history and its people.
To really get to the beating heart of Liverpool you have to visit its pubs. There you will find what defines its identity, its history and most of all it's people" The Great Liverpool Pub Crawl
Love History are set to take people on a trip around some of Liverpool's most famous and historic pubs, allowing people to sample the finest ales whilst providing historic stories, performances and the odd song or two about the city's wonderful maritime history. The Love History… Love Real Ale event will take place on 4th December 2014 from 6.30pm until 8.30pm. The perfect way to celebrate Christmas and to learn more about the port that welcomed some of the greatest ships from across the globe.
4. Christmas Markets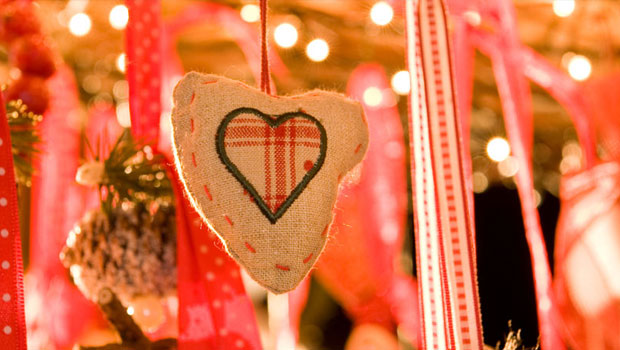 Liverpool's Christmas markets are simply wonderful, with so many festive treats, decorations and accessories that you will adore. The continental market on Lord Street and Paradise Street offers a diverse range of foreign delicacies and festive gifts, whilst the festive food market on Williamson Square will provide you with a taste of Christmas.
The multicultural markets are ideal for one of the most multicultural cities in the UK. After-all, Liverpool is home to one of Europe's oldest Chinese communities, and they once regularly welcomed migrants from China, Germany, Nigeria, Ireland, Greece, Jamaica, Pakistan, Ukraine and Kenya. Some came to the city for a new life working in the dock industry, whilst others chose to flee a life of persecution in their home countries, deciding to settle in the city instead of voyaging for a new life across the Atlantic.
5. Santa's Grotto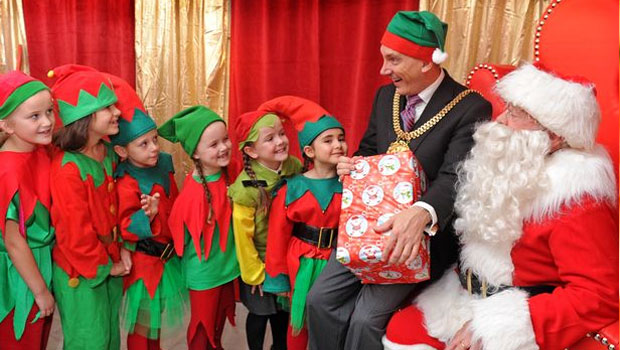 If there is one thing Liverpool knows how to do well, it is a Santa's Grotto. There are so many magical grottos that will capture a child's imagination that you will be spoilt for choice. One of the best grottos, though, has to be at St. George's Hall, which will open Santa's Magical Grotto from 17th November until 7th December. Children will be delighted to embark on a festive treasure trail, whilst meeting some wonderful characters before they see good ol' St. Nick himself, so they can tell him what they presents they'd love off him on Christmas Day.
St George's Hall isn't just a wonderful place for children to explore during the festive season, as it's a remarkable building that can be appreciated all year round by both young and old.  The hall is a historic building that dates back to 1749, and was once used as the first Liverpool infirmary. In 1839, St George's Hall was used for a variety of festivals, dinner and concerts, and a foundation stone to commemorate the coronation of Queen Victoria was laid in 1838 – where it can still be found today. The hall was given a makeover in 1839 when architect Harvey Londsdale Elmes won a competition to redesign the building. His idea was to create a building that surpassed most other public buildings in the country, and so the St George's Hall the city knows and loves today was born. You only have to take one look at this remarkable building to see why it is one of the biggest focal points in Liverpool – so it is definitely worth a visit to anyone paying a visit to the city this Christmas.
6. The Liverpool Santa Dash
Liverpool's annual Santa Dash is a great way to have some fun with your friends whilst raising a significant amount of money for charity. Every year people up and down the country head to Liverpool to take part in the annual Santa Dash, dressing up as Santa Claus as they run to make it over the finish line. The event will celebrate its 10th anniversary this year, and football lovers across the city sometimes opt to adorn blue Father Christmas outfits to show support for Everton FC – Liverpool FC's biggest rivals.
The £11,000 charge for this year's Santa Dash will also be donated to Alder Hey Children's Hospital – one of the biggest and most ground-breaking children's hospitals in the UK and Europe. The money will therefore be donated to a very worthy cause, as children not only in Liverpool, but across Europe, will benefit from the significant donation.If you would like to be 1 of 10,000 runners that annually take part, you can sign up to join the event that takes place on Sunday 7th December at 9.30am.
7. The Murder Mystery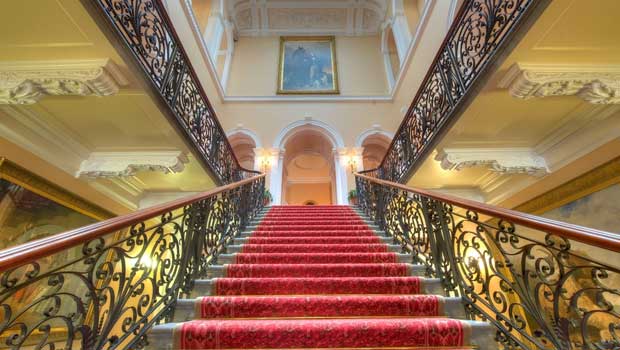 In celebration of its Victorian history, Croxteth Hall is to hold a Murder Mystery: Dickensian Christmas Special – where all the characters will relive the novels of Charles Dickens – and there will be a murder. Will Miss Havisham commit a murder, or will Ebenezer return to cause some mischief for the other characters?
Croxteth Hall was built in 1575, but it was 1851 that defined the history of the building, in the middle of the Victorian era, as Queen Victoria herself, along with Prince Albert and their children, stayed in the country estate when visiting Liverpool. The building was open to the public when the last Earl of Sefton passed away in 1972, and welcomes people from across the globe to attend many of its events. The Murder Mystery Event will take place on the 12th December – and is the perfect stop for both history and Christmas lovers.
---
There is so much to see and do in the city, it is the perfect destination for an unforgettable festive break – and it is packed full of so much history and attractions that you'd struggle to fit it all into just one visit. You'll need more then a couple of days to enjoy every attractions in Liverpool, luckily there are a wide range of stunning hotels in Liverpool city centre, such as the new Titanic hotel in Liverpool, 30 James Street or the party hotel Signature Living.