News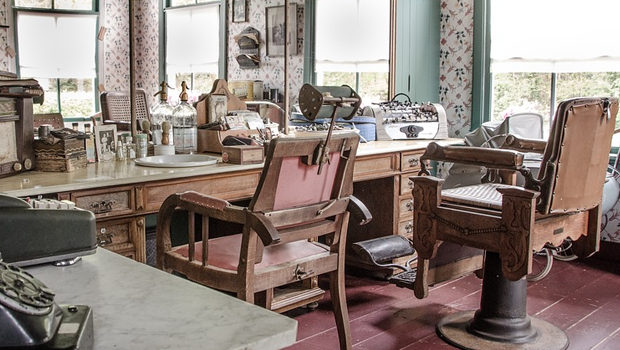 Published on May 18, 2017 | by Amanda Wilks
0
High-end European Barber Shops Every Man Must Know About
Cosmopolitan gentlemen of the world know that what separates the men from the boys is, first, a well-groomed appearance. If your clothes are on point and you've been hitting the gym regularly but neglecting your facial hair, you're missing a piece of the puzzle. For those on the road, we invite you gents to come along while we explore the top three high-end European Barbers the every cultivated global citizen must know about!
1. Berlin Barbers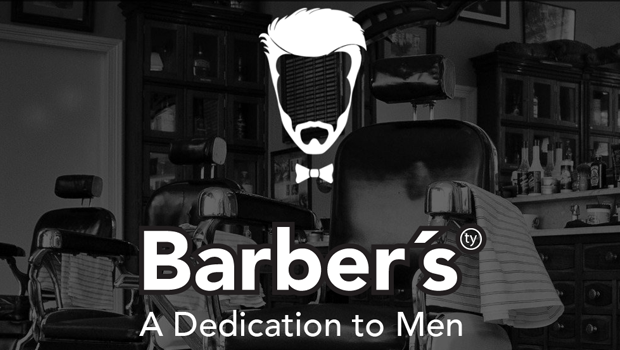 Berlin Barbers is a celebration of the manly art of facial hair grooming. There are no gimmicks here, just a deep respect for the craft and tradition of fine barbering. Their mandate is to "bring the man back to the barber chair". Offering a distilled-down list of services catering to a man who wants the highest quality experience without the frills, Berlin Barbers has enjoyed world-wide fame as a paragon of excellence and respect for the traditional art of the barber shop. Berlin Barber's is a must-see if you find yourself in the beautiful capital of Germany!
2. Barber & Parlour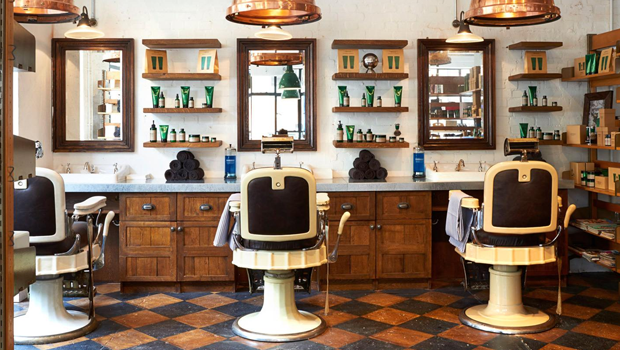 Is it any surprise that our number two pick hails from the urbane capital of England, London. London has long been on the forefront of fashion, chic and cutting edge trends, barber shops being no exception! Barber & Parlour has something for everyone. It's an eclectic mix of your traditional barber shop, trendy cafe and a array of other beauty treatments. Their approach combines an old-world level of excellence with modern, natural ingredients so you enjoy the best of both worlds! As an added bonus, afterwards, you can unwind with a signature cocktail, fresh coffee, or gourmet snack at their highly lauded cafe. No trip to London is complete without a stop by Barber & Parlour!
3. Planete Raisor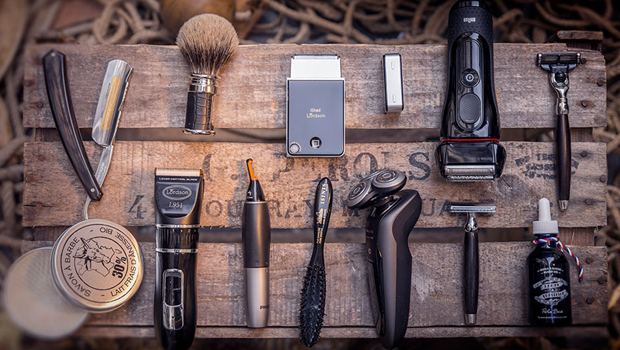 For 50 years, this Parisian staple has been celebrating and promoting the art of the barber shop with a full-service experience that helps you look your best even after you leave the barber chair. Planete Raisor offers services like the repair and maintenance of razors so you'll be able to maintain your look. Their comprehensive website offers various advice for looking your best. If you can't make it to the French capital, you can still get world-class advice from these seasoned barbers online. If you do find yourself in Paris, you must make a trip to Planete Rasoir. In the romance capital of Europe you'll want to be looking your best in case amour comes your way!
4. Haar Barbaar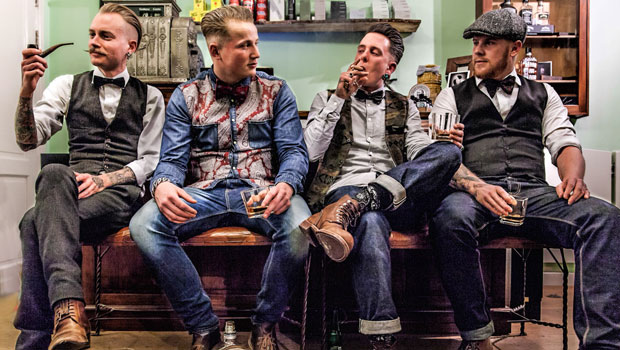 Amsterdam makes our list with the Haar Barbaar barber shop. With a friendly crew of professionals and a 1930s vibe to it, this men-only barber shop is the place to visit when it comes to maintaining your beard. At Haar Barbaar, the feel of a classic barber shop mixes with modern styles and techniques, resulting in a near-perfect service. With a strict walk-in policy, this barber shop will also serve you with a drink to make do while you wait. Especially appreciated by tourists visiting Amsterdam, Haar Barbaar also has a large audience among the locals, each of them returning time and time again. As proof of their popularity and the quality of their service, Haar Barbaar opened a second location just minutes away from their original one, ready to service more clients than ever.
5. Çırak Barber Shop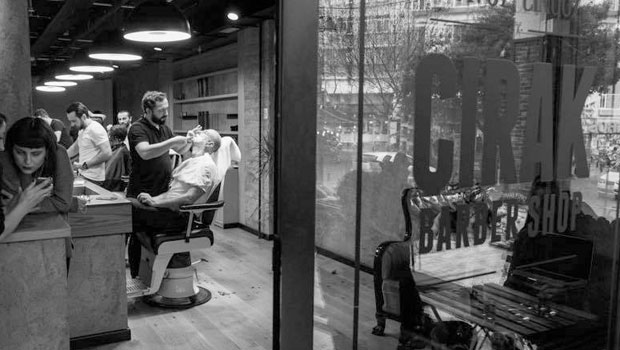 Situated in the high-end Moda neighborhood in Istanbul, Çırak Barber Shop has been serving its clients, both men and women, with perfectly executed trims, shaves or even pixie cuts. Dominated by massive wood and regularly treated with fragrant oils, the interior of the barber shop has an oriental and modern appeal to it, being both fascinating and relaxing. Attention to detail is Çırak's trademark. Each client receives the full attention of the staff of professionals so as to leave the shop looking his or her best. With accessible prices, this barbershop is set to expand in the near future, bringing its high-end services to more locations and to a wider clientele.
6. Pels Pels
Pels Pels in Olso is one of the few places left in which men are still men and barbers and primarily barbers and not hairdressers. Synthesizing the city's modernity but also its legacy, this barber shop prides itself with an extremely well trained staff, with even a Junior Barber having to go through years of education and practice. For Pels Pels and especially for its Master Barber, Salvador Chanza or Lord Jack Knife, as he is known, to be a barber is to be part of an age-old trade. He can be almost always found travelling and teaching his art across the world. However, Oslo's Pels Pels unmistakably bears Chanza's mark of skill and professionalism. Aside from the impeccable service offered to its clients, Pels Pels is also advantaged by its location. Situated within a stylish bar on the second floor of a retro-industrial building, the barber shop is a perfect stop on your way to visit the Oslo Opera House on the Bjørvika waterfront. Any night out is made better if it is started at Pels Pels, where your look will be enhanced to reach its maximum potential.
Why High-End Grooming?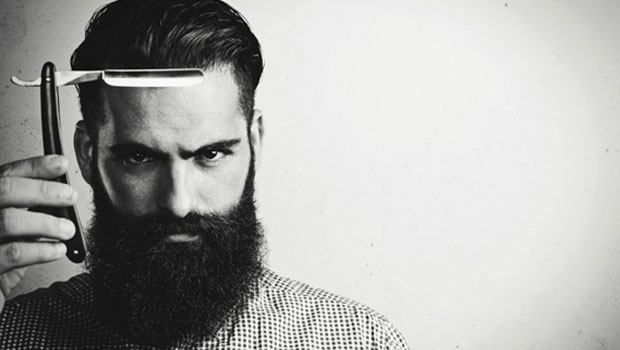 Bigger Splash in the Boardroom
Whether you're sampling the best barbers the world has to offer, or keeping up with your grooming at home, remember that being refined and presentable impacts not only your self-esteem, but also your bottom line. Lifehack has compiled a list of why men who pay attention to their appearance make a bigger splash in the boardroom.
Confidence
Those that make a bigger splash appear more confident, have better self-esteem and emanate trustworthiness and competence. When you take pride in your appearance it shines through and positively impacts every other aspect of your life. Good grooming and personal maintenance also has a profound affect on our self-esteem. The Huffington Post explored the relationship between self-esteem and a "good hair day". Their findings illustrate what we already know; that those who are groomed are regarded as more competent and successful.
Influence people's bias
Think of your own biases; you tend to favor people who exhibit proper hygiene and make an effort to look good. We all do. Being properly groomed and having impeccable facial hair will give you an advantage over those who do not put the effort in. Up your appearance game and watch your salary rise.
Learn to DIY
Going to a high-end barber shop can be a learning experience. Home grooming and maintenance, even for the most sensitive skin, has never been more cutting-edge. To keep up to date on the best available tools for this purpose, you can also read these reviews. Get that fresh, barber shop look every day even if you don't find yourself anywhere near the barber meccas!
Tradition and history
The importance of grooming also has a long tradition, dating back to ancient Greek times and has colored our modern history. Remember the styled, curled wigs of aristocracy? The iconic shaggy hair of counter-culture musicians in the 1960s who shaped the era? Now, decision makers and innovative men sport shiny, well-maintained beards. The good hair day (or beard day) is not frivolity. It speaks to our core esteem and shapes the way others see us.
So, globe-trotting gentlemen – we hope we've inspired you. With a galaxy of high-end, sophisticated barber shops available from London to Istanbul and everywhere in between, there's no reason for you to look anything but dapper and polished every day.