Italy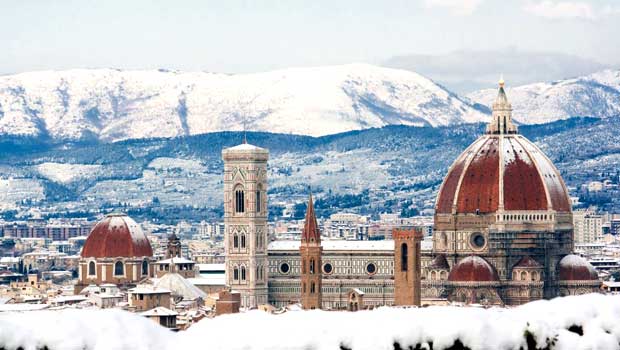 Published on October 31, 2014 | by Eliana Mathews
0
Head to Italy for a Winter Vacation to Remember
Italy is certainly the world's most celebrated tourist destination. While you may be tempted to check out Michelangelo's David or da Vinci's The Last Supper, bask on the sun-kissed beaches, or take a tour of vineyards or olive groves, there is much more to Italy than what you've heard from others. Here's how you can make the most of your trip to Italy in winter.
Eat Your Fill of Winter Italian Delicacies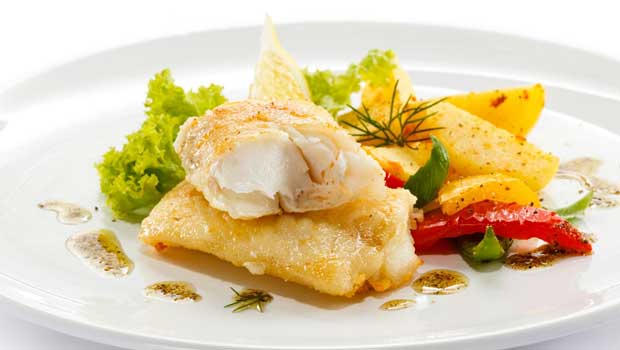 In winter, when the seas are rough, it is a wise habit to turn towards preserved fish. A favorite among the Italians is Baccalà, which is salted cod preserved by drying. Baccalà can be served fried or baked and you'll find several versions of the dish throughout the country.
In the Veneto region, Baccalà alla Vicentina is made with cod braised with onions, and milk and anchovies; and Baccalà Mantecato is an elaborate dish made with extra virgin olive oil, parsley, and lemon. Both these dishes are served with polenta.
Tuscany's Baccalà alla Livornese is served with tomatoes, basil, parsley, and garlic.
In Naples, Baccalà alla Napoletana is made with fried cod in a tomato sauce with capers, pine nuts, and olives.
Baccalà Fritto is cod fried in a simple egg-flour batter and is popular in Rome.
A lot many dishes are also made from stoccafisso, which is unsalted cod preserved by drying.
Apart from Baccalà, Italians eat a lot of seafood during Christmas as they abstain from meat during this time. The Feast of the Seven Fishes originating from Southern Italy is a huge feast typically consisting of seven seafood preparations. The feast commemorates the midnight birth of Jesus and may include a combination of whiting, sardines, anchovies, eels, cod, octopus, squid, lobster, shrimp, clams, etc.
Bresaola di tonno or cured tuna, marinated octopus, and smoked swordfish make up the antipasto in a Sicilian Christmas Eve meal.
Pastizzu, a fish pie with vegetables is popular and so is Fritto Misto, a variety of seafood that is fried in a light batter and served with lemon and/or tartar sauce.
Come winter and you'll see the market stalls in Italy flooded with clementines, mandarins, and blood oranges. The Tarocco is a type of blood orange that's native to Italy and is one of the world's popular oranges due to its sweetness. You'll find freshly squeezed blood orange juice or spremuta di Tarocco served in bars throughout the country.
A dish that is popular in the north of the country is Cassoeula. Cassoeula is a meat dish which uses the least valuable parts of pork meat such as the head, ears, nose, trotters, rind, ribs, and tail. Verzino sausage is also added to the dish and at times, other meats such as chicken may be included too. The meat is cooked in a casserole with vegetables like carrots, onions, and celery. Cabbage is an important ingredient and as such, Cassoeula is traditionally made after the first frost when the cabbage becomes softer and tastier.
Indulge in Winter Activities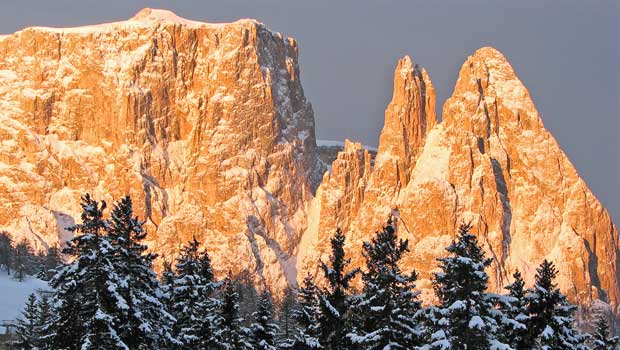 You may not be able to lounge around on the beach in winter but you won't regret it when you see the breathtaking alpine ranges covered in snow. The temperatures are perfect, and you can engage in a range of activities like snow-shoeing, cross-country skiing, and ice skating.
The region of Abruzzo is home to the highest peaks of the Apennines. Be it summer or winter, Abruzzo with its peaks, ravines, highlands, lakes, streams, and forests can turn your winter holiday truly exciting. This region offers ample opportunities for cross-country skiing, ski-touring, snow-shoeing, ice-climbing, and dog-sledging.
The Dolomites in the north-eastern part of the country are the most jagged mountains in Europe. This mountain range has slopes for novice as well as expert skiers. You can also go on a horse sleigh ride or a snowmobile ride.
Mt Etna in Sicily receives deep winter snow despite its location. Get into your snow shoes and set off on foot to explore the tallest active volcano in Europe or take a cable car ride to the top of the peak. You can also enjoy some down-hill skiing here.
Enjoy Winter Festivals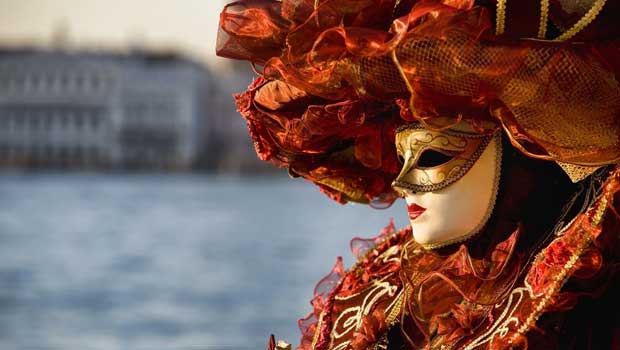 A variety of festivals are held throughout the country in the months from October through December. Plan your itinerary around these festivals; you'll love each and every moment of it.
Come October and everyone gears up for the biggest truffle event in the country- the Alba White Truffle Festival. This fest will be held from mid-October to mid-November on the weekends and will celebrate the most sought after fungi in the world. There will be music, pageants, and specialties from all over Alba.
The ten-day Umbria Jazz festival held in the Renaissance hill city of Perugia attracts over 200,000 people each year. Acclaimed artists from around the world will be performing live jazz music. There will also be artists performing rock and roll, African tribal, Cuban salsa and other genres of music. Performances held outdoors are free to attend; paid concerts are held at numerous venues.
Another grand ten-day affair, the Wild Boar festival is held in the medieval Tuscan town of Suvereto. The festival is held in the end of November and celebrates the hunting, cooking, and eating of wild boars. You will find people dressed up in medieval costumes to attend the big feast. Medieval competitions and pageants are also held. Apart from boar, you will find other products from the area such as olive oil, honey, and wine.
A visit to Italy in December would be incomplete without taking a stroll through at least one of the many Christmas markets or Mercatino di Natale. Many of these markets have elaborate cribs and nativity scenes on display. There'll be local food and drinks, and you can purchase locally manufactured seasonal items. The market in Piazza Navona in Rome is well-known and worth a visit. Other Christmas markets to visit are the Christmas nativity market in Naples, the Weihnachtsmarkt German Market in Florence, and the Christkindlmarkt in Bolzano, Dolomites. At the medieval candle market in Candelara, Le Marche, you'll find unique handcrafted candles to purchase. It's okay if you don't want to buy anything; the candle-illuminated market will be a treat for your eyes.
Head to Venice to witness the exuberant Venice Carnival that will be held this time from the 31st of January to the 17th of February. You'll get to see locals and visitors geared up in costumes and donning avant-garde masks. There will also be musical and theatrical performances, a costume ball- the Gran Ballo delle Maschere, mock-military tournaments, and jousts. Watch out for the Calcio storico which is an insane game that combines football and bare-knuckle boxing.
Conclusion
Italy has so much to offer all through the year so you can't make an excuse not to visit this beautiful country. If you're planning to take a break this winter, you know where to go.