Italy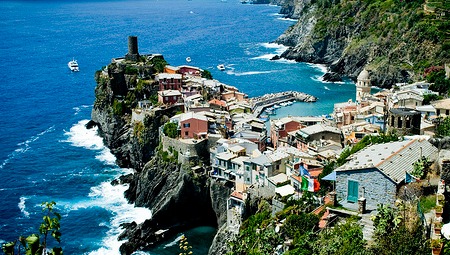 Published on January 24, 2013 | by Francy
0
Fancy a getaway to Italy's lovely gems
Italy is well acclaimed for its fashion, art and beauty. Most of all, it offers natural, spectacular landscapes that truly attract most of the visitors every year. With various locations to explore and enjoy, there are various places awaiting your discovery in this wonderful country.

The magnificent islands and coastal towns
The famous Sardinia, Capri and Sicily islands have an ideal warm climate, just like the mainland, and are perfect for those in search of relaxation under great sunshine. The Aeolian Islands of Sicily and the Lipari should be at the top of your list. With a castle on top of a cliff and an active volcano, this is a true feast for the eyes! On the mainland, instead, the Cinque Terre region boasts of five towns on top of cliffs named Manarola, Vernazza, Monterosso, Riomaggiore and Corniglia. Its rich cuisines are perfect for culinary indulgence so why not savour tasty Italian pasta with pesto, gelato and other dishes as you marvel at the spectacular Mediterranean views. For those with a spirit of adventure and explorative nature, the beautifully hidden caves and amazingly secluded coves are a delight to discover. From the atmospheric towns to the beautiful coastlines, wines and cuisines, these islands are individually rich in every single way.
Italy's Lake District
The famous Lake Como, Lake Garda and Lake Maggiore have that fantastic, coastal feel and are ideal places to visit for those seeking peaceful retreats. Their navy blue waters, spectacular gardens and warm friendly climate are ideal for those who fancy a romantic getaway in holiday villas. Interestingly, the 13th century castle and the ruins of the Roman Villa can be viewed perfectly from Lake Garda. There is a wide choice of sites to explore due to the huge range of spectacular landscapes that adorn the land; excellent hideaways for those in search of serenity and reflection.
The Medieval Towns
Umbria is a region in Italy which has various famous museums and churches for you to enjoy and explore. With great Umbrian wine and cuisine on offer here, this is a real treat for visitors. Medieval towns worth a visit are Assisi, well known as the home of St. Francis – a favourite for Catholics; Perugia, a college town that boasts of its unique chocolate, a must visit for those with a sweet tooth; for fans of wine, Orvieto is the location for you as it is the home of great white wines.
The Bel Paese is waiting for you with these and many other wonders. So enjoy a getaway in one of these medieval towns and gems of Italy!
Photo by Alex.T.