Europe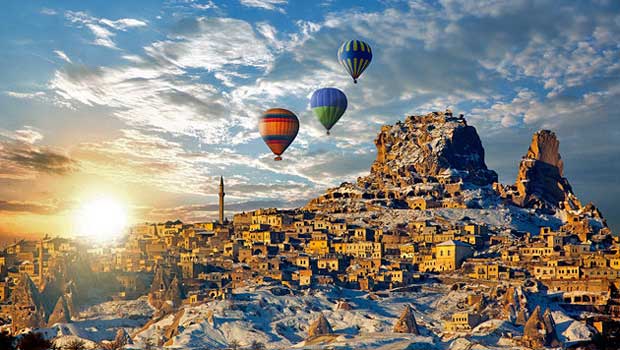 Published on May 20, 2015 | by Lisa Coffey
0
Wild Places in Europe Which you should not Miss!
Europe is pretty much more than Zigzag city streets, gorgeous museums and vibrant Espresso Bars! The continent thrives with pristine-lakes, rugged-mountains, isolated beaches and some of the premier parks as well as wildlife natural habitats of the world. So in case you're willing to take on the Wild-Side-Walk around Europe, we'll let you know how to explore the top memorable and treasured natural marvels of Europe. And that also on a shoestring budget!
Iceland Highlands
Located just at the Arctic Circle's south in the North-Atlantic, the Iceland Highlands mesmerizes its visitors with extreme adventure activities along the stunning black-sand beaches as well as vivacious lava fields swathed with green moss. Just enjoy a wild-horse-ride, snowmobile-on-glaciers or hike besides gasping natural geysers!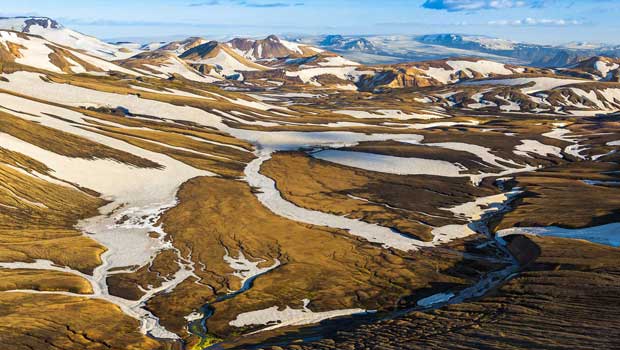 Just head towards the Southern Highlands to trek the renowned Laugavegur track where the towering glaciers, hot springs, red yellow colored peaks and black-arctic deserts reward the fearless explorers. Go for it alone or opt for a guided-tour on this 30 plus mile trail which bonds 2 natural reserves – Thorsmork and Landmannalaugar. The Laugavegur track usually takes around 3 to 5 days; however, the travel difficulties depend upon the weather, especially during summers. The best way to travel is to saddle up on the sturdy Icelandic horses and move the way Icelanders have been doing so for centuries. And then at the day end, just settle into a warm nature-geyser-pool which is a must here.
There are number of campsites with showers as well as toilets and essential mountain-huts with basic facilities such as kitchens and toilets which are located along side Laugavegur track. To avoid any inconveniences, explorers must reserve huts well-in-advance and bundle-up their sleeping bag as well as their own food.
Connemara, Ireland
Travel back in time with authentic-culture, rugged-nature and jaw-dropping sights along the wild-western-coast of Ireland. Located right on the edge of Europe, Connemara is a wild, mythical and weathered region, where tourists can dip themselves in the flora-and-fauna as well as rich Irish history, traditions and culture.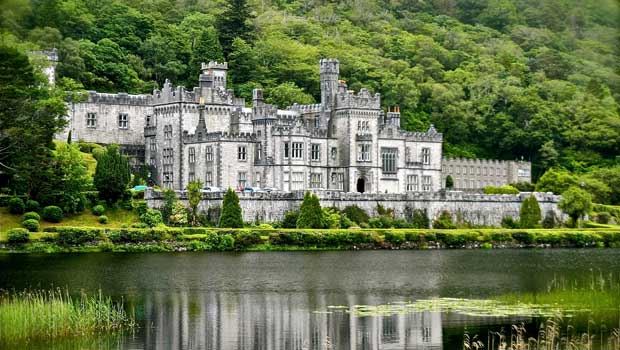 To enjoy an amazing Irish-road-trip, it's better to rent out a car. First begin with the vivid and lively Galway-City, after that drive west along the Galway Bay's northern shore. Blue-Flag-beaches, one-pub towns and Gaelic-road-signs are just some of the reminders that you are in Wild-West-Ireland. Discover the remarkable and snaky Sky Road and relish the Irish landscapes of offshore-islands as well as the 12-Bens-Mountains. Hike in the Connemara-National-Park and enjoy the astounding sights of distant islands and picturesque mountain spreads. Stroll through the Victorian-Gardens prior to relishing on special recipe scones and hot tea.
About an hour's drive from Galway-City, Clifden-Station-House provides a range of guesthouses. Walking-paths are located just outside the pleasant Dolphin-Beach-House on the Lower-Sky-Road.
Scottish Highlands
Head towards the Highlands of Scotland, where countless heather wrapped moors are rolled under the murky skies.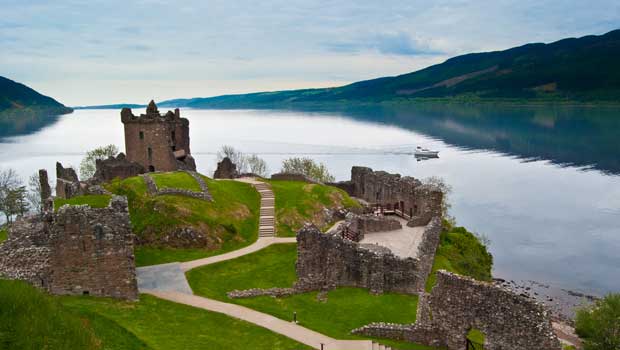 Starting off with Blair Castle, walk around the Cairngorms National Park. First tour this 13th century Blair Castle boasting Europe's last gathering of private army. After that, take-pleasure-in the outdoor country sports just like the Scots do. Stroll along the rough-trails riding on the strong Highland-ponies or catch Wild-brown-trout or salmon fish in the gushing-river.
Travelers can opt from a range of group as well as family friendly lodgings, which includes Highland or Woodland Lodges, with stunning surrounding-hills views.
Donana Park, Spain
Located along Spain's southern coast, Donana National Park is among the best-known conservation parks in Europe. This UNESCO listed biosphere reserve greets a restricted number of visitors to benefit from a European-Safari which comprises of beaches, flamingos, pine-forests and the rare Iberian-lynx.
A wildlife-haven, this park falls on a vital migratory bird's route roaming from Africa till Europe. Travelers can effortlessly hike along numerous boardwalks right through the marshland and watch flamingo, blue-winged magpie, red-top pochard or the magnificent hoopoe. 4WD guided-tours take tourists through diverse ecologies. In the scrubland, marshes, grassland and pine-forests, visitors can spot fallow-deer, wild-boar as well as the near-extinct Retuerta-horse. And while much of the park portions are limited for guided tours (to save the delicate surroundings), visitors can also trail alongside the footpaths at the El Palacio del Acebron and La Rocina – visitor's center.
Matalascanas is the close-by resort which provides a range of accommodations. El Rocio is a famous Flamingo spotting site. However, don't attempt to book during May or June, as during these months the prices are hiked and rooms are unavailable due to the popular annual pilgrimage called Romeria Del Rocio.
Carpathia, Romania
Spread across Eastern as well as Central Europe, the Carpathian Mountain Ranges comprises of some of the wildest European terrain, with scenic castles, lush green forests, vast gorges, alpine meadows, conventional Romanian era villages and inquisitive rock formations. This portion of Europe is genuinely for those with an enthusiastic adventure sense and love for history!
Hike in the Piatra-Craiului-National-Park, which is considered as home to a range of gorges, caves as well as Romania's tallest and longest limestone ridge. Visitors can spot wolves, brown bears as well as lynxes. Visit the impressive Bran Castle, also called the 'Dracula's Castle'. Then resume your trek in the Bucegi Mountains, where shepherds prepare Branza-de-Burduf-cheese which they preserve in the fir-bark-tree to attain a unique taste.
Budget friendly campsites and cabins are located all over the Piatra-Caaiului-National-Park, which also includes the Magura and Pestera villages. Magura's Pensiunea-Pepino, has its private garden, which serves home-cooked delicious Romanian cuisine.
Cappadocia, Turkey
Hiking in 'Fairy-Chimneys', the pastel rock-formations of Cappadocia is a unique adventure. Such rock-formations, also called hoodoos, have inspired the imagination of the visitors as well as local legends for centuries.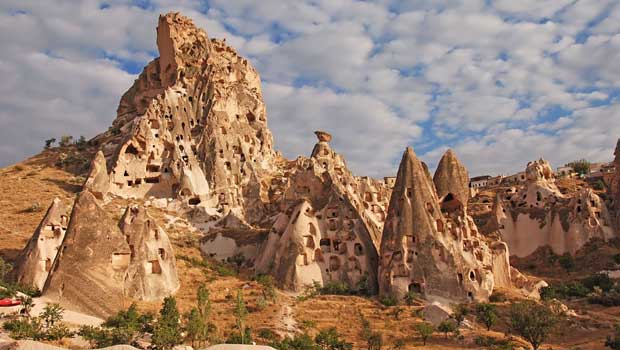 Go by yourself or opt for a guided-tour on a horseback, by bus or on foot, to hike on the numerous trails right through the valley of Cappadocia. These trails are spread across village to village, past apricot-groves and vineyards alongside the Old-Silk-Road. Visit the rock-carved-churches as well as the doorways to underground cities where centuries ago Christians sought sanctuary from invaders. Visitors can even opt for a hot-air-balloon-ride to enjoy Cappadocia's vicinity at dawn.
Avanos's 'Kirkit-Pension' is a budget-friendly cave hotel which pleasures its visitors with mouth-watering, locally grown food along with live-Turkish-music.
Do embark on a trip to these wild exotic portions of Europe and discover nature in its most-innate-form!