City Breaks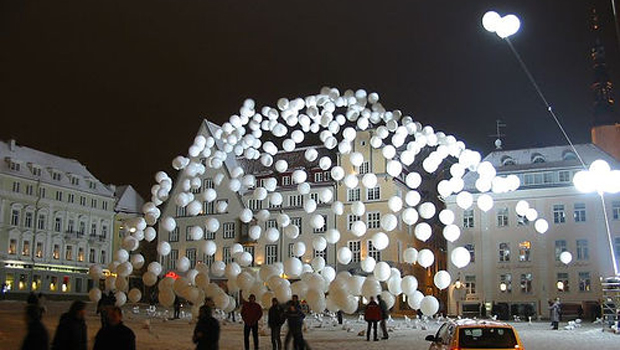 Published on January 20, 2011 | by Francy
0
For Valentine's Day choose the romantic Baltic capitals
History, architecture, atmosphere and cold, all make you want to walk arm in arm. This happens in the delightful capitals of the Baltic republics, Tallinn, Vilnius and Riga, are calling you to spend a Valentine's dream.

Respectively, capital of Estonia, Lithuania and Latvia, these are three wonderful cities, full of charm and mystery, quiet places where to walk, with clean and romantic narrow streets that open onto magnificent piazzas overlooked by fabulous palaces. Here time seems to have stopped.
In the historical centre of Tallinn, surrounded by 2.5 Km of medieval walls, you walk between clubs, restaurants and theaters, including sumptuous buildings of the fifteenth and sixteenth-century, Gothic churches with steeples, winding streets lined by art galleries and stores where to shop. Tallinn is a city 'on a human scale', where crowds of schoolchildren visit the palaces and museums during the day and at night the young, elderly and tourists flock to the nightclubs and restaurants. If you are on mind to choose the Estonia Capital City, take a look at the Top 5 attractions in Tallinn!
Vilnius, in Lithuania, welcomes fans of Valentine's Day with its old town, the baroque churches with bell towers that compete in beauty and eccentricity. Even in Vilnius the pace is slow but lively, with many bars and restaurants, hotels and inns housed in historic houses, the neighborhood Užupis where artists meet, the Gates of Dawn – sacred place for Catholics around the world, the Basilica of St. Peter and Paul – a baroque jewel of the seventeenth century.
And finally, Riga, Latvia's capital, welcomes you with the charm of the Central Market hosted in the Zeppelin hangars dating back to the '30s, the Castle of 1300, the 'Three Brothers' houses – in the historical centre, built in the Middle Ages according to different styles, a myriad of homes and buildings in Art Nouveau style. And then clubs, restaurants and cafes dotting the city and where candlelight romantic Valentine's can close the day with the typical local liqueur, the Rīga black balsam, Rīgas Melnais balzams, produced with various herbs or discovering Riga's charming nightlife style!
So, to spend a truly romantic Valentine's Day, any of the Baltic capitals is suitable, also for the good availability of hotels and guest houses, from high-level to cheaper ones. Take a look at best hotels deals available on Hoteldiscount!
Photo By ScubaBeer