Top 10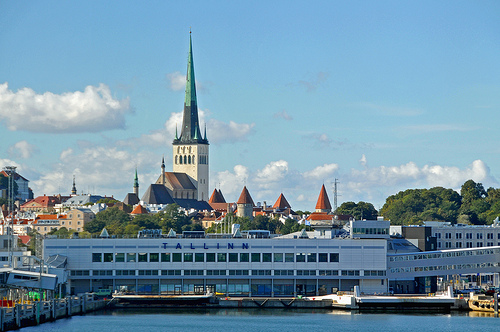 Published on September 8, 2011 | by Andrea Guerriero
0
Short break in Tallinn: Top 5 unmissable attractions
Tallinn retains the charm of a medieval town thanks to a meticulous restoration of its artistic beauties. The Baltic States are a fascinating encounter of cultures and Tallinn has always been ready to receive them all. The entry into the European Union, marked a new chapter in the already rich history of Tallinn, so now the city is ready to meet the world with a renovated enthusiasm, although never forgetting its past.
Tallinn is a patchwork of historic areas. If you're likely to visit this city and you only have a few days to do it, be sure to hit all its main sights at least. In this article we have selected 5 top attractions that you shouldn't fail to visit – you can use it as a shortlist for your break in Tallinn!
1. St. Catherine's Passage
The city's pride and joy is without a doubt its Medieval Old Town. Here runs the most picturesque of Tallinn's lanes, St. Catherine's Passage, a narrow walkway between Vene and Müürivahe streets, along the back of what used to be St. Catherine's Church, full of workshops where artists use traditional methods to create and sell their crafts.
Moreover, speaking about Tallinn's Old Town, we may also mention the Town Wall, nearly 2km of the original city fortification wall still standing, and the amazing Town Hall Square, packed with café tables in summer and historically serving as a market and meeting place.
2. Freedom Square
In summer of 2009 the residents of Tallinn were given back a vital piece of their city's heritage: Freedom Square – Vabaduse väljak. From the last days of the Tsars and through Estonia's first period of independence, this open area at the edge of Old Town had been a place of national symbolism and civic pride, as well as a favourite public gathering spot.
3. Kadriorg Palace and Garden
A magnificent northern baroque palace surrounded by a vast garden, built by Peter the Great for his wife, Catherine I, in 1718. Designed by Italian architect Niccolo Michetti, the grandiose palace also includes an art museum where you will enjoy a spectacular foreign art collection. In Kadriorg you will also enjoy a visit at the Song Festival Grounds of Tallinn, where in 1988 the Singing Revolution took place, a massive, musical demonstration against Soviet rule, which set the Country on its road towards independence.
4. Rotermann Quarter
A former factory complex between Old Town and the Passenger Port. A true portrait of what Tallinn is becoming today: what was a collection of dilapidated buildings just ten years ago is now a bustling commercial and cultural centre.
5. The Cathedral of Saint Mary the Virgin
Some religion too. The gleaming, Medieval church that stands at the centre of Toompea hill, best known by locals as the 'Toomkirik' (Dome Church), is the main Lutheran church in Estonia. Established before 1233 and repeatedly rebuilt, the church displays an interesting mix of architectural styles.
Photo by archer10 (Dennis)