Oddities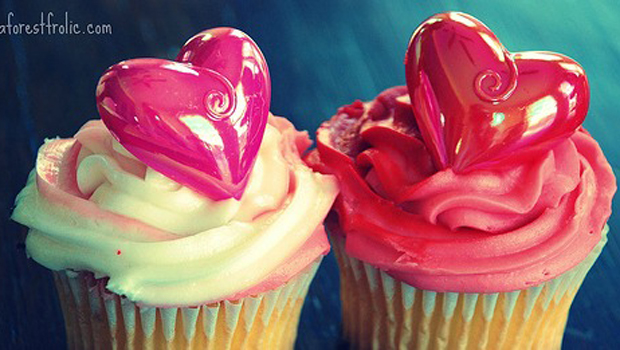 Published on February 3, 2014 | by Daniela
1
Love is in the air: Valentine's Day traditions around Europe
February 14. St Valentine's Day is celebrated with enthusiasm and fond regard in several countries around the world. The custom par excellence is expressing one's love with an exchange of cards, flowers and chocolates.
Nowadays, Valentine's Day festival is estimated to be the biggest card-sending occasion after Christmas. Valentine's day is often related to "The Golden Legend" and the life of martyr Saint Valentine. Therefore, many non-christian Nations – such as Iran, China or India, have banned the celebration of this day. Condemning the sharing of sexual greetings in public and encourage a sin-free lifestyle. [O Dear…]
Ok, but let's shift our attention to something less… creepy. The custom originated from the popular English belief that birds chose their partners on February 14. For this reason, Valentines Day was called "the Birds' Wedding Day", and so most people around the world take opportunity of the occasion to reaffirm their love for sweethearts.
Valentine's Day symbols are usually red roses, hearts and Cupid a bit everywhere, yet every country has variations with unique traditions and celebrations of this special day of love. Let's check out what happens around Europe!
In Austria it is customary for a young man to present his beloved with a bunch of flowers on February 14. Not just "flowers" though. This tradition may seem nothing special, but an interesting twist is that men have to find out what type of flowers their sweetheart prefers and pay attention to details. This is considered a true demonstration of love.
One uniform custom in Britain is the singing of special songs by children, who then receive gifts of candy, fruit or money. So not only lovers, but also children are involved in the celebration: everyone loving each other despite their age and kinship. In some areas, Valentine buns are baked with caraway seeds, plums or raisins.
In Denmark one custom is for people to send pressed white flowers called Snowdrops to their friends and lovers. Some people love to visit the Little Mermaid, Den Lille Havfure in Copenhagen and the famous Tivoli Gardens, specially on Valentine's Day. Danish also send gaekkebrev (joking letters,) rhyming messages signed with one dot for each letter in the name of the sender. If the receiver, usually a girl, guesses the name, then she is rewarded with… an Easter Egg later in the year!
Currently, Valentine's has no peculiar attributes in France, but I bumped into a very funny custom followed in the past, known as "drawing for". Unmarried people used to go into houses facing each other and begun calling out across from one window to another and paired off with their chosen partner. If the young man failed to be particularly enthralled with his Valentine, he would desert her. A bonfire would be lit later where ladies would burn images of their ungrateful lovers and hurl abuses at them. French government eventually banned this ritual, as it left much room for nastiness and ridicule. Quite hilarious, if you think that this happened in the "City of romance" too!
In Italy, Valentine's Day is exclusively a day for lovers. Basically, family members and friends do not exchange gifts. An interesting tradition once followed in Italy, made unmarried girls wake up early on Valentine's Day and stand by their window to watch a man go by, believing that the first man an unmarried girl sees on Valentine's Day, or someone who looks like him, would marry her within a year…
Finally, one popular Valentine's Day gift in Italy is Baci Perugina – a small, chocolate-covered hazelnuts containing a small slip of paper with a romantic quote in four languages.
In Scotland, Valentine's Day is celebrated with a festival. An equal number of unmarried males and females, split up into couples after a sort of draw, and gifts are given to the ladies. The party goes on with music and dances.
In Spain, it is customary for couples to exchange gifts on Valentine's Day and, albeit sending flowers is a common custom worldwide, we can all understand how "peculiar" it is for Spanish husbands to send their wives bouquets of … red roses!
Would you to like to impress your sweetheart with a trip in Europe? You just need to choose your travel destination and take a look at the best hotel deals on Hoteldiscount!
Foto di AForestFrolic