City Breaks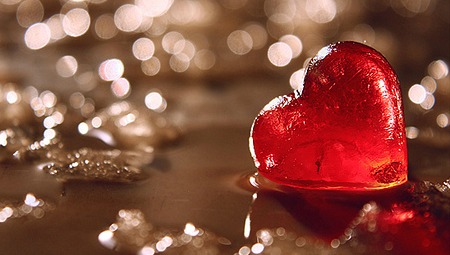 Published on January 28, 2014 | by Daniela
1
Best St. Valentine's Day destinations in Europe
Undoubtedly, St. Valentine's Day is the sweetest day of the year. It's a day for love, tenderness, and affection. It's the day when sweethearts take the chance to make their "I L♥ve You" more meaningful. So why not plan a romantic trip across Europe to celebrate this loving day somewhere special with the one you love? Let's take a look at the best St. Valentine's Day-destinations around the cradle of Romanticism.
Perhaps the Romantic Period has very little to do with love in its purest meaning, but considering that William Wordsworth thought poetry was a spontaneous overflow of powerful feelings, well, that's Love! So let's start our journey right from Wordsworth's homeland, England.
Valentine's Day in London
London might be rainy and cold in this period, but this doesn't mean that it's not a romantic city! Treat yourself to a 5-heart hotel and a romantic dinner, then enjoy a memorable sunset along the Thames, and don't forget to save some time for the city's historic monuments and art galleries. If you're planning your Valentine's day in the Uk capital city, take a look at our hotel deals in London from £ 10.
Valentine's Day in Venice
In Italy, Venice has just came out from its legendary Carnival, and has two days left to put aside masks and make itself up again to be the customary "City of Love". Built as it is on the water, spread over of 117 islands, separated by 177 canals and connected by over 400 bridges, all the love affairs and famous lovers that have made it famous throughout the world, the entire history of Venice is thoroughly linked to Cupid, always ready to shoot his arrows and renew your promises of love. A Valentine's Day package in Venice includes a ride along the canals in a covered Gondola, a stroll in St. Mark's Square, a candlelight dinner and a night in a 5 star luxury hotel in Venice.
Valentine's Day in Paris
France is synonym with love and romanticism too, this makes it a sought after destination by couples on St. Valentine's. And of course Paris, the City of Lights, stands on the top of the list. A magic dinner cruise on River Seine may be the best way to celebrate an unforgettable St. Valentine's Day.
Valentine's Day in Barcelona
San Valentin in Spain is perfect for party animals, as cities like Barcelona, Madrid or Valencia assure mild weather and lots of liveliness. The most passionate way to spend St. Valentine's in Spain is a Flamenco show & dinner, or an exciting hot air balloon ride from Barcelona. By the way, if you can't make it for February 14th, there's a second Valentine's Day in Catalonia. It's on April 23rd, when Spaniards honor St. George's romantic gesture of saving the princess from the dragon. This makes it a day for lovers too, at least in Barcelona, and gentlemen usually buy their loved ones a book! Barcelona, is your destination? Find out our selection of cheap hotels in Barcelona from € 8.
Valentine's Day in Scandinavia
Although Northern countries' renowned chilliness, cities like Oslo or Copenhagen boast some of the most romantic hotels in Europe, besides lovely spots where to spend a delightful night out with your Valentine. Moreover, if you're planning a romantic getaway to Scandinavia, don't miss out on Denmark's lovely castles and Iceland's Blue Lagoon. Keeping an eye on the new day to come, greeted by the striking phenomenon of Northern Lights. Finland, instead, is a bit more wide-ranging, as here the celebration of love is known as Ystavanpaiva, that is, Friend's Day. Therefore, if you choose Finland, you can either go with your soul mate or best friend or both!
Wherever you go, whatever you do, however you spend this day, always remember that hearts, flowers, chocolates, a romantic dinner and "I love yous" are mandatory on Valentine's Day. And always remember that couples are in love every single day, not only on St. Valentine's!
Photo by seyed mostafa zamani