Internet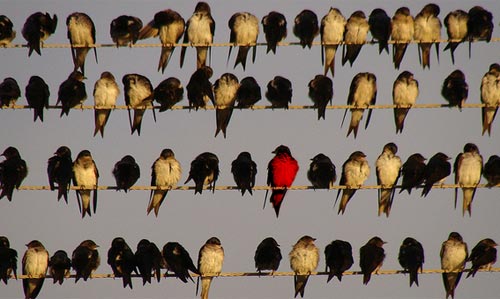 Published on November 18, 2011 | by Elena
0
Find best deals with Hotels Comparison websites!
The next holidays are just around the corner, or why not, you have a bit of free time and want to spend it discovering some nice new place around the world? You just have to choose your destination and find a good place to sleep. Often these decisions are taken at the last minute and the time to browse good deals on the Internet is very short. Thankfully, price comparison websites come to your aid by browsing all the hotel deals available on the web and finding the best hotel solution for you. So this is when the so-called Hotels Comparison websites can help you. They compare hotel rates in your place, and once you spot your best deal, you just have to book your room and pack your suitcase!
Basically, these are hotel search engines that combine all hotel deals, from all major travel websites into a single, quick, effortless search. You just have to enter check-in and check-out dates and the provider will list all the accommodation options, from cheap rooms to luxury suites, available in the selected place. Usually, the cheaper rates will come up first, so you can easily compare lower prices and find your best solution; in some cases you are supposed to sort the order and/or hotel types by clicking on your favored option (i.e. only B&Bs, cheaper to expensive, spa hotels, pet friendly etc.)
Hotel comparison websites do not sell hotel rooms nor provide hotel reservation service, they just direct you to other hotel reservation websites where you can book your hotel room directly. Their only purpose is to enable you to find the best deal for your preferred hotel. What is more, some of them also provide hotel pictures and customers reviews about the rooms, but also about the destination itself.
Let's take a look at the major providers currently available on the web.
HotelsCombined.com is in the game since 2005, developed by a group of digital business, marketing and technology experts, with many years of online travel experience. HotelsCombined is currently the world's largest hotel comparison website.
Hoteloogle.com is another good hotel comparison website, including something like over 900,000 hotel deals from all major hotel inventory sources, and committed in finding hotel information, rates and availability from major hotel reservation websites, comparing hotel deals over 30 of the world's most popular hotel reservation websites.
Trivago.com, besides being a hotels search engine able to compare 100 hotel reservation websites to find the hottest price for you, is also an international community of travelers who share travel experiences, and a platform for hotel managers who wish to promote their property. Here's how Trivago attracts the attention of over 15 million visitors per month.
Hotelclick.it too, compares hotel prices and find best available rates, for the most part specializing in the main Italian cities, including B&Bs, hotels and resorts. It also provides relevant details on the hotel – such as rooms rates, location map, pictures, services, and guest reviews. So besides a price comparison, you can also compare opinions and estimations by people who have already stayed at a hotel, in order to find your best solution ever.
These are only some of the most famous, but the list is still very long, including names like Hotelscomparison, Jetcost, TripMama etc. Their quest is always the same, what varies is the hotel capacity and the number of providers browsed to find the offer that best suits your needs. The services are completely free and active 24/7.
Since it is never too early, but also never too late, to think about holidays, we may let you go, but only for a while, just enough time to run and plan your next vacation and get back to us!
Photo by FindYourSearch