Shows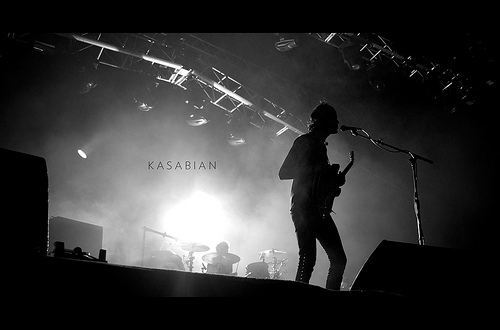 Published on February 1, 2012 | by Daniela
0
February concerts in Europe: top artists on tour
Music fans of the World: unite! Europe is full of musical events throughout the year. And although for most of the hottest concerts … we must wait for spring and summer, even February makes safe some… cool shows! We've been seeking out for you some of the not-to-be-missed concerts through February 2012 in major European capitals. So if you are traveling during this time and you love music, check out our recommendations for this month's hottest events. All the best from the greatest artists of the moment.
Top artists on tour. February dates in Europe's Capitals.
Gotye
Born Wouter DeBacker, he describes his work as "about refiguring past things with his own ideas". His latest single is "Somebody that I used to know" (2011) and is surging towards 50 million YouTube hits! He will be in Amsterdam on Feb 20 – Paradiso Grote Zaal, and Berlin on Feb 21 – Saalbau Neukölln.
Kasabian
British space rockers Kasabian will land in Europe by the end of February. Their latest album, Velociraptor! was released on Jan 16,2012 and is imited to 1000 copies worldwide, all signed by the band. Their first European show will be in Belgium, at Brussels' Cirque Royal on Feb 22. Following Capitals are Rome – Feb 24 at Atlantico live (former Palacisalfa), and let's include also Berlin – March 4, Columbiahalle.
Nada Surf
This American alternative rock band will perform a European tour to promote the release (Jan 23, 2012) of 'The Stars Are Indifferent To Astronomy'. A track from the album, 'When I Was Young', is now available as a free download on the band's Soundcloud page. They will be in Paris on Feb 14 – Le Bataclan, and Barcelona on the 19th – Sala Apolo.
Noel Ghallager
The former Oasis star will be hitting the Old Continent in 2012 on a seven-date arena tour in the UK and Ireland. He will perform at O2 Dublin on Feb 17 and O2 Arena, London, on Feb 26. Awaiting and hoping for the Oasis band to reunite one day… who knows.
Simple Minds
This Scottish rock band from the mid-1980s is ready for a 16-date European tour beginning in Lisbon on Feb 14 – Colusium, then Madrid on the 15th – La Riviera – Primavera Club, and Barcelona – Feb 16, Sala Razzmatazz 2. They will be at Amsterdam's Paradiso on Feb 18, then they'll be touring UK with the final two shows at London's Roundhouse on March 3 and the Manchester Ritz the following evening.
Sting
This legendary artist celebrates the 25th anniversary of his solo career by taking it… Back To Bass! He will be performing his greatest hits throughout an extensive European tour. February's main "Capital" dates and venues are the following: Amsterdam – Feb 7, Heineken Music Hall; Stockholm – Feb 12, Waterfront; Copenhagen – Feb 13, Falconer Hall; Vienna – Feb 19, Gasometer.
The Rifles
Their latest album is "Freedom Run" released in September 2011, and their newborn single "Sweetest Thing" was released a week ago. They have been quoted as "England's best kept secret", yet their fans claim the band to be a bit underrated. Who knows… and who cares! What is sure is that we like this "Indie Rock guys", and we'll try to catch one of their shows during their European tour. The Rifles will perform in Amsterdam on Feb 7 – Melkweg, in Berlin on Feb 9 – Maschinenhaus i.d. KulturBrauerei, then Brussells on the 14th – Botanique, and Paris the evening after, at La Boule Noire.
It is our duty to outline a shortlist of the "last but not least" concerts through February as follows:
Panic! At the Disco: Feb 2, London O2 Academy Brixton
Arctic Monkeys : Feb 4, Paris Zénith de Paris
Flashguns : Feb 4, Berlin Festsaal Kreuzberg
The Sounds : Feb 7 Paris La Maroquinerie
What else? What shows are going to be your picks for this month? Let us know!
Photo by JohnONolan