Festival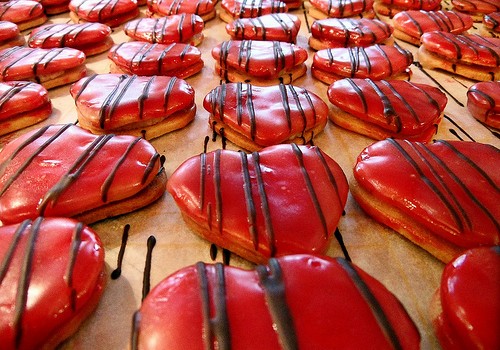 Published on September 28, 2011 | by Andrea Guerriero
0
Events in Valencia: Mocadorà, the festival of love and freedom
The day of the 'Comunidad Valenciana", October 9, is also the day of Saint Dionysius, traditionally considered as the patron saint for lovers: this is the Mocadorà, the festival of love and freedom. The origins of this tradition date back to when in 1238 there was the expulsion of the Muslim empire from Valencia by Jaime I "The Conqueror". During the take-over of the city, the conquered "Moors" offered fruits and vegetables as a gift to James I's wife, wrapped in rustic rustic napkins. A century later, in 1338, the commemoration of the event was converted into an annual festival.
The true tradition of "mocadorada", which has reached our days, dates to after the War of Succession, when Philip V forbade the celebration of the entry of King James I in the city of Valencia. To circumvent the prohibition, confectioners began making handcrafted marzipan pastries representing dried fruit and vegetables, as well as the fireworks that were used for the festivities later prohibited. These were peculiar fireworks called "Tronador" and "Piuleta" in Valencia, which by their phallic or round shape resembled male and female sexual organs.
Over time, the Valencian name referring to the napkin, that is, mocador, gave its name to this tradition. Since October 9, in Valencia, is also the day which celebrates the patron saint of Valencian lovers, it is a tradition for men to give their sweethearts gifts of marzipan sweets wrapped in a napkin (the Valencian mocador).
For Valencians , the 9th October is the Day of the Valencian Community, but also the day for lovers – it's their special Valentine's Day. It is also tradition for women to keep all the scarfs donated to them year after year since they started "going out" with their gentleman.
This is how the art of pastry joins history and tradition coming together as a frame to the noblest of feelings: love. The Mocadorà is not only a national holiday, nor a second order Valentine's Day. It is an event full of symbolic meaning that perhaps only the locals can fully understand, but it is certainly a particular event that those who come to Valencia in October should not absolutely miss!
Photo by Josef Türk Reit im Winkl Chiemgau