Food & Wine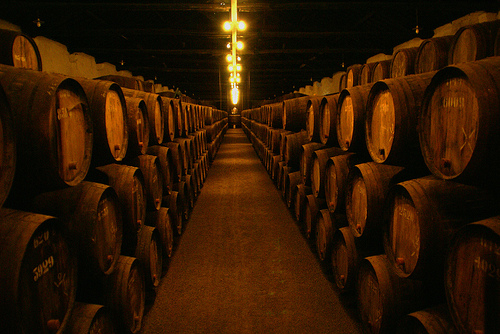 Published on May 9, 2011 | by Andrea Guerriero
0
Enjoy an authentic Wine Tour in Bordeaux
Bordeaux is one of the most important cities in southwest France, with a mild climate all year long and a great history that make it an interesting place to visit. Besides being a beautiful city, Bordeaux is the capital of the region where one of the most famous wines of the world is produced.
Located on the Garonne River, Bordeaux is the oldest trading port in France after Marseilles. The wine trade began to flourish in Roman times and today the city is considered one of the world capitals of wine.
Bordeaux wine is appreciated throughout the world, and no visit to Bordeaux is complete without at least one vineyard or winery tour. The production area of this wine is the land around Bordeaux, from the Gironde department, to the lands along the rivers Garonne and Dordogne. Saint Emilion – a medieval village 45 minutes away from Bordeaux – is an extraordinary example of historic vineyard landscape that has remained intact over the years. Even here grapes are grown since the times of ancient Romans. Today, dozens of important brands still produce wine in Saint Emilion.
Tourists can visit all the wineries (Chateau) in the area, which are around fifty in total. The tours, often free, are organized by the tourist office in the town centre. An example is the ancient Cardinal-Villemaurine Winery, just outside the city walls. Professional guides will lead you through the corridors of huge stone cellars. At the end of the visit you can taste their superb wines. Nonetheless, your best wine experience will be found at Philippe Raoux Winery, 25 km from Bordeaux, which is a unique, architectural complex offering a more accessible and personalized approach to the world of wine. Besides the cellar, it features a wine boutique, a restaurant – the Wy Restaurant, a permanent art collection and the staff often organizes events and workshops.
Bordeaux wines are red, rosé, dry white or spirits, and are mainly drawn from Cabernet Franc, Cabernet Sauvignon and Merlot for red wines, Sauvignon, Sémillon and Muscadelle for white ones.
For true wine lovers, a visit to Bordeaux this year is a must, since they will appreciate Vinexpo Bordeaux – June 19 to 23, 2011. Vinexpo is one of the most important trade platforms for all wine markets in the world and is held every two years. The novelty this year will be the "Tasting by Vinexpo," the exploitation of many tasting sessions grouped under a single label: this modality will enhance all the tastings and presentations of wines and spirits held within the event.
And so that tradition and reputation may not be lost even at table, do not miss the unique dishes based on Bordeaux wine such as sturgeon à la Libournais, Bordelaise sauce or the celebrated Fois Gras – which traditionally is marinated in brandy; then treat yourself to a Poires au St. Emillon dessert – poached pears in spicy red wine and orange juice.
Photo by JAIRO BD