Europe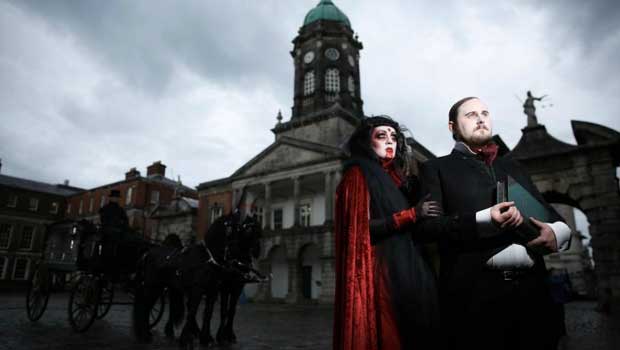 Published on February 11, 2016 | by Andrea Guerriero
0
Discover the darker side of Dublin with Bram Stoker tours
Ireland may seem like an unlikely home for vampires, but with two of the most important writers of vampiric horror having emerged from the Irish capital, there's certainly something spooky going on around Dublin. While Sheridan Le Fanu's 'Carmilla' was one of the first vampire novels ever written, its popularity is absolutely eclipsed by Dubliner Bram Stoker's infamous 'Dracula'.
Written back in 1897, Dracula may be set in Transylvania and London, but was heavily inspired by some of the darker sides of Dublin itself. Planning a visit to the Bram Stoker Festival, which runs every October, I travelled around some of the darkest recesses of the Irish capital to bring you this guide to the more horrific side of Dublin.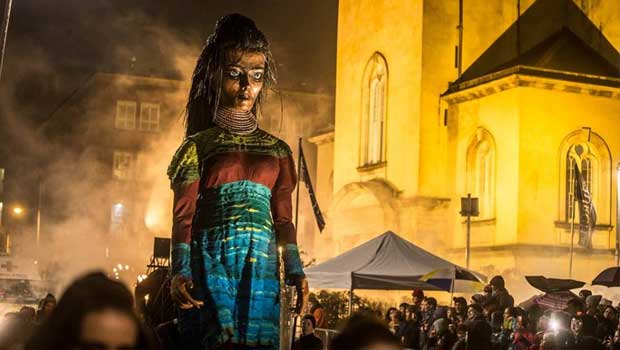 I arrived pretty late in the evening and checked into our budget Travelodge Dublin hotel before starting off our terrifying tour with a specially designed ghost bus tour around some of Dublin's more mysterious areas. The Dublin Ghostbus Tour may seem pricy at €28 per person, but depending on when you book you can save on the ticket price.
While I'm not quite sure of how accurate some of the stories told on the bus were, I'd definitely recommend that you take the tour around Dublin. From (simulated) grave robbery to tales of the paranormal, there's plenty to interest any rider. The tour heads around the Christ Church Cathedral Crypt, the College of Surgeons and some haunted graveyards, and comes complete with a free walking tour around some of Dublin's less supernatural sites.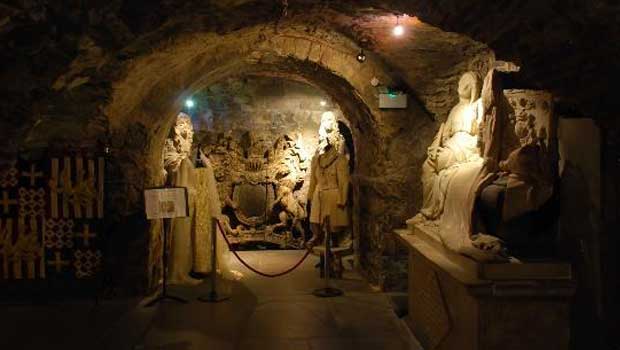 On the second day of our stay, I decided to check out a few of the older sites that Dublin has to offer. I headed round the National Wax Museum's horror section (not really the most exciting attraction, but it's the kind of thing families would enjoy), later heading around the Glasnevin Cemetery.
Around the Bram Stoker Festival, I saw some great film screenings (Blade is still a classic after 20 more years of superhero films), and took some time to check out a few of the more unique sights around the festival. Taking a candlelight walk through the ancient Marsh's Library was a mysterious and eerie experience, with the library having inspired much of Stoker's work. The whole thing came to an end with a hugely impressive parade through the streets.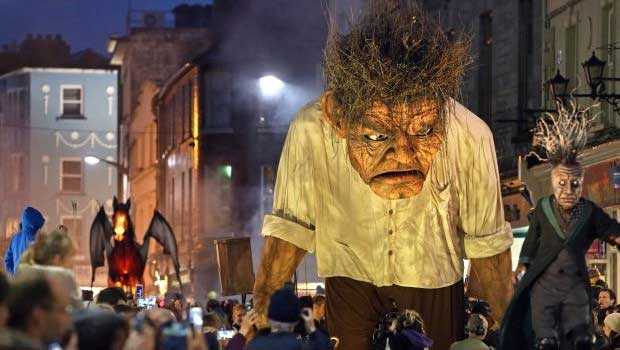 Dublin's Macnas Company always makes their parades particularly special, with huge puppet creations marching through the streets, accompanied by huge crowds of musicians and far more performers. All in all, I'd definitely recommend the Bram Stoker Festival next year, whether you're staying through some of the events or just in Dublin in late October.
Just one thing to note, though. Dublin can get pretty pricey depending on where you're headed, which is why I went for the cheapest central hotel I could find, with Travelodge. With some absolutely incredible restaurants (and bars, of course) found around the city, going for the budget option was definitely the right move.
I didn't have time to check it out, but I've heard that Dublin's Castle Dracula is a great visit for families looking for a thrilling time that isn't too intense for the kids while still having something for older visitors.