Festival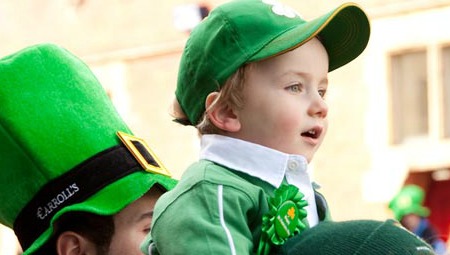 Published on March 1, 2012 | by Francy
0
Dublin: get into the St Paddy's spirit
Beer, shamrocks, leprechauns: these are the three things that come to mind when you think of Dublin, and Ireland of course. Three things that probably have little (logic) correlation with a great Christian icon such St. Patrick, Ireland's patron saint. However, you just can't have St. Patrick's Day without all that is typically Irish… and green!
St. Patrick was famous for a number of remarkable feats, including driving the snakes out of Ireland and teaching the Irish about Christianity. The national holiday – March 17 – marks the date of his death.
Although every year, on March 17, millions of people around the world head to their nearest pub to celebrate all that is Irish for St. Patrick's Day, Dublin is definitely the best place to travel for those looking for an authentic St. Patrick's Day experience, take a look at the whole programme
The St. Patrick's Festival will bring a four-day party to the streets of Dublin from March 14th to March 17th, featuring a combination of music, sport, culture, family activities and plenty of the city's famous "craic" (the Gaelic term loosely meaning "socializing, fun and music".)
March 14, marks the start of the festival with the St.Patrick's Day Ceili – dancing in the streets led by expert dance callers who will guide guests through the steps.
As always, the centrepiece of the celebrations will be the St. Patrick's Festival Parade on March 17th. It's all about bands and marching groups from around the world providing music and entertainment. This year, the parade – beginning from Parnell Square at noon and finishing just past St Patrick's Cathedral – will take on a historic motif, to reflect, as said, the Irish capital's year as European City of Science. The theme of the procession is entitled 'Let's Make History', and it will be animated by Ireland's leading pageant companies, their creations and performances inspired by the past will enthral and excite.
As you might imagine, the pubs are packed during this time with locals and tourists alike, and Merrion Square is transformed into a wonderland of family entertainment; each day offers an Irish Craft Beer Festival, tours of Ireland in St. Patrick's footsteps, fun fairs and much more.
Well then, with as many green clothes as you can press in your suitcase, don't miss to join Irish in these traditional celebrations: get into the St Paddy's spirit!
Photo by Conor Heffernan