Summer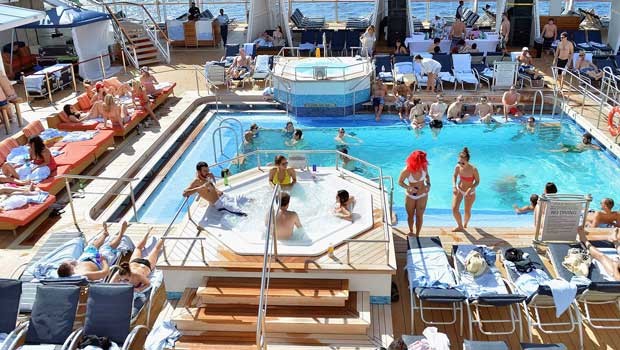 Published on March 10, 2015 | by Benjamin Tong
0
Cruising Vacations – Not Just For Retirees
A cruise ship holiday might pull to mind images of Pina Coladas, pool side deck chairs, 24 hours buffets, Jack and Rose, broadway style musicals, a jogging track that nobody seems to use and of course plenty of retirees.
Cruises have a pretty dim reputation among the 20/30 somethings, who often expect them to be full of the recently divorced on a hookup-fest, empty nesters adjusting back to life before without kids or at worst – just one huge floating retirement home.
The things is all of these generalisations aren't that far from the reality, as a 20/30 something cruiser you are definitely going to be a minority. On an typical cruise I'd put the average age at 50, on some cruises particularly the 5 and 6 star ones – the average age is even higher.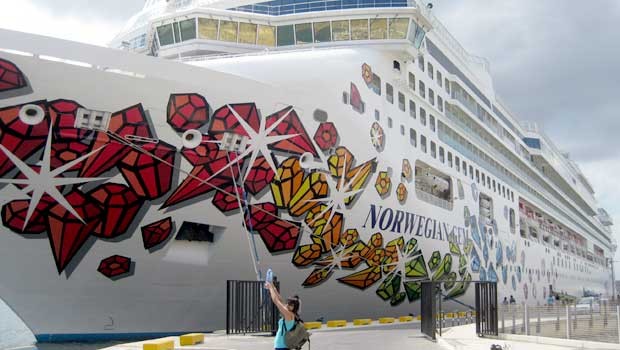 My wife Annie and I recently went on a brilliant 7 day Mediterranean cruise, on the Norwegian cruise line. We boarded in Barcelona then went onto Malta, Naples, Florence and Nice before returning to Barcelona. While it sounds like a relaxing trip it was far from it, with 4 out of 7 days being 'shore days' we were up at 6am to be ready for a full day exploring in each new city.
We flagged the overpriced shore excursions in favour of getting off the boat and making our own way around the cities. We charging around like maniacs on a grocery grab shopping spree. Searching for authentic Italian spaghetti bolognese in Rome, snapping our hold up the leaning tower photo in Piza, exploring the shops of sleepy seaside fishing villages in Malta and ferreting out gelato and nutella crepes pretty much everywhere.
On the at-sea days and when the sun goes down there are plenty of activities to get involved with – pool parties, mini golf competitions, basketball shootouts, first class comedy shows, themed dinners and art auctions just to name a few.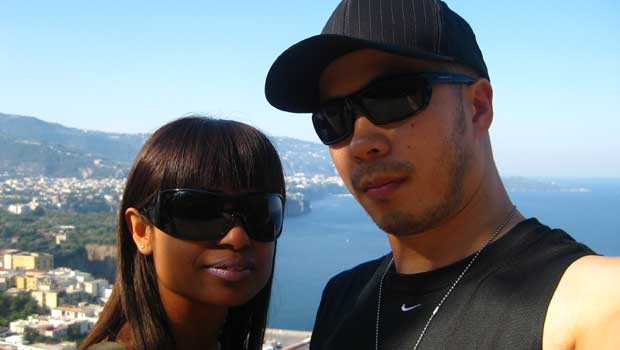 One of the biggest issues for 20/30 something cruisers is the lack of social interaction with other travelers  their own age. During our 7 days, Annie and I saw no more than 10 other couples of similar age on our ship of 3000+ people. So if you're looking to make a bunch of new friends in the same age bracket, you might be hard pushed. It's not a bad idea to bring your own party, organize a bunch of friends and take a cruise holiday together. Ask your booking agent about a volume discount.
In tIhe US – spring break cruises are hugely popular with the college kids, while we know you're probably not wanting to be partying with students. There's an interesting party event which takes place in January/Februay each year in the US, so if you are into big name DJ's and like the sound of an Ibiza on a boat vibe, you won't want to skip out on the next section.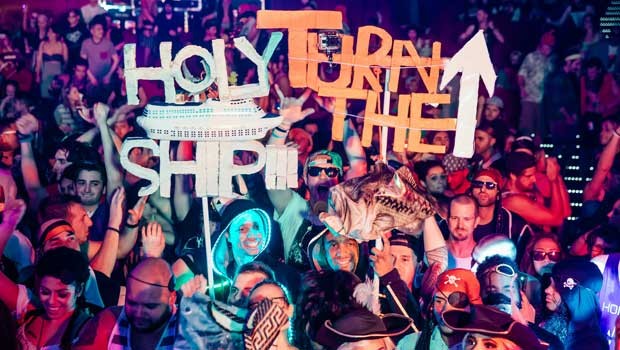 It's the party cruise you've been waiting for your whole life, 3 days of electronic festival mayhem with 2 private island beach parties. Cruise the Bahamas on the Italian built MSC Divina which boasts an infinity pool overlooking the ocean, a sweeping Swarovski staircase and a broadway sized theatre. The 2015 lineup included DNB legends – Knife Party, USA based house veteran Armand Van Helden. As well as a few suspects who need no introduction – Skrillex, Basement Jaxx and Fat Boy Slim. If this isn't enough to make you want to jump onboard – then check out their 2014 official promo video  for a guaranteed quick sell.
It's certainly a pricey 3 day affair with 2015 tickets priced from US$709pp for a quad share inside cabin right up to US$1634pp for an Aurea Suite complete with balcony (all fees included) Even at these prices there isn't a shortage of punters, with the party being sold out in just 28 hours and a waiting list into the 5 digits leading up to the sail date.

Money saving tips for cruises
Alcohol
Cruise lines make a big proportion of their revenue on drinks, which is not hard to understand when you are forking out $10 for that fancy Kamakazi. Be on the look out for evening happy hours and daily drink promos A better, though obviously 'illegal' option is to sneak alcohol on board using undetectable plastic flasks – products like Rumrunners will get your booze through cruise xrays and save you a tonne of money if you are planning on doing some serious drinking.
Food
If you are in foreign cities, sampling the local fare is always one of the highlights, though if you are cruising to familiar cities or on a tight budget it's good to have a money saving lunch option in your back pocket What to pack before you head on your cruise
1 – Six pack size cooler bag
1 – Small roll of plastic food wrap
2 – Low profile takeaway food containers
Everyday there was a shore excursion and we knew we'd be off the boat for the day, Annie and I would head off to the breakfast buffet early, then on our way out the door we'd grab a few pieces of fruit and fill up a couple of cups of ice before heading back down to the room. We'd then order room service (no additional charge) for a couple of chicken and egg baguettes. When they arrived we'd wrap them up and put them inside the cooler on top of the two plastic containers – the bottom one filled with ice and then the top one empty.. The top container is crucial as nobody wants soggy baguettes for lunch!
Spa / Beauty
On shore days – prices for spa treatments, hair styling, massages and even personal training sessions are discounted. With many people out seeing the sights the cruise lines need to encourage cruisers to stay onboard, so why not opt to stay put and enjoy some great services on the cheap.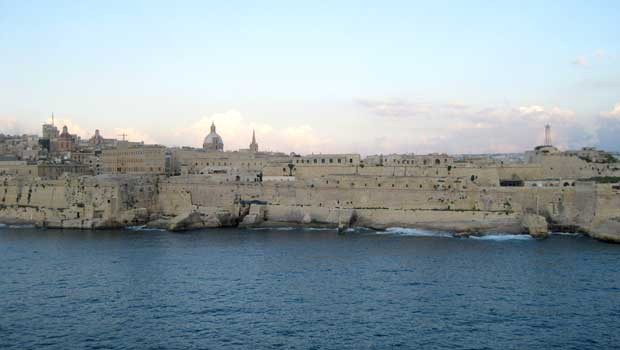 Shore excursions
Another big earner for cruise ships are the shore excursions sold on the ship. These days third party excursions are no big secret and will not only give you more options for an interesting day on shore, but they will save you a lot of money. Check out the forums at Cruise Critic  for advice and reviews on a variety of thrid party operators. Otherwise, like Annie and I – you may just wish to get off the boat, pull out your phone, open up your favorite offline map app and start exploring the city – while always on the keen outlook for a gelato store.
Booking a cruise
Step 1. Use Vacations To Go  to browse listings and find a cruise which suits. You will have to complete a free short registration to use their 90-day ticker search tool. Out of all the cruise finder sites I've tried, the Vacations To Go website makes it the easiest to sort cruises based on any factor you like – location, duration, total price, price per day or percentage discount. You should be aiming to build up a short list of 1-3 cruises which fit the bill
Step 2. Set up a free account at Cruise Compete  from there it's a matter of submitting each of the cruises on your short list through their quote system. Cruise agents will submit their best package offer for your chosen cruises, it's not unusual to receive dozens of written quotes back within 24 hours. There's simply no better way to ensure you get the best possible price for your cruise trip.
Pay careful attention to the consumer reviews before committing to an agent, as with anything the best deal won't always be the cheapest one.

Repositioning / Transatlantic cruises
A quick search on Vacations To Go came up with a 15 night cruise on a 4.5 star Holland America – cruise from Fort Lauderdale USA to Rome Civitavecchia for an unbelievable US$499 or just US$33 per night, twin share. Remember this includes a basic inside cabin and all meals
With a quick Google flights  check, the cheapest one way ticket available from Fort Lauderdale to Rome was for US474 on Norwegian Air. Even if you were to go on a 15 night staycation in a neighbouring town – I doubt you would have much trouble spending US$33 a day per person. While these reposition cruises definitely aren't ideal for people with time constraints, they are perfect for long term travelers, digital nomads types or errm yes probably retirees too.
Summary
While cruising isn't going to gel with every 20/30 something holidayer, Annie and I thoroughly enjoyed our trip through the Med. You can draw comparisons from the cruising experience to that of a floating resort which just happens to dock in some in the most beautiful ports of the world.
If you are thinking about giving cruising a go I would suggest 4-7 days for your first voyage, less that that and you won't have the full experience, more than 7 days and you may find yourself getting sick of fresh fruit and freshly made omelettes for breakfast, okay so you're not going to get sick of the breakfasts but you may find that strange jaded cruiser feeling creeping in.
So don't let the old people have all the fun, help bring the average cruiser age down by grabbing a bunch of friends or just your significant other and book a cruise for your next holiday. Who knows – I might catch you on that jogging track.