Wellness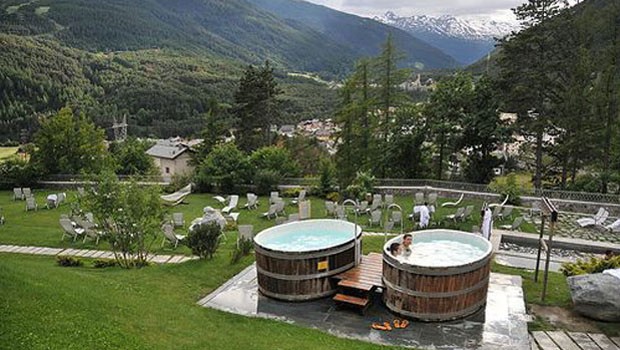 Published on November 22, 2010 | by Francy
0
Christmas in Bormio among snow and relax
Bormio is the ideal place for a holiday during the Christmas season, because it has a complete offer for all types of tourists. Bormio provides everything: sports, recreation, relaxation, body care, clubs, shops, services.
This is the perfect place for a vacation with your family, because in addition to the innumerable ski schools and ski slopes for children, there are spaces where they can have fun with friends, shops dedicated to them, Christmas events with games and lights.
For adults, parents or not, Bormio offers a total of 80 kilometers of trails and about thirty ski lifts. But this is for lazy people, as Bormio is part of the Valtellina Ski Area: 435 km of pistes, 180 for cross-country, about sixty huts to rest and eat. Bormio also offers the famous Pista Stelvio, which will host, on December 29, a race of the Men's Slalom World Cup.
Moreover, if you book a holiday until Christmas and then from March 26 on, in the Valtellina ski area you will enjoy a free ski pass, for more information.
Christmas in Bormio is a time for traditions, with many festivals and especially with the Christmas markets organized by the City Council and held at Palazzo Pentagono. There are dozens of stalls selling items, decorations, crafts, antiques, as well as stands of 'gift ideas' at the Ice Palace. The centre of Bormio is full of shops, restaurants, and places where to pleasantly spend your apres-ski time.
For families, couples and singles, the thermal treatments of the many centers available in Bormio and its surroundings, are a must. The Thermal Baths of Bormio provide facilities suitable for everyone: swimming pool, relaxation pool, Aquafun, water park with outdoor pools and the possibility to enjoy massage sessions and health care. A few kilometers from the village, there are also the Bagni Vecchi and Bagni Nuovi of Bormio, with several accommodation options.
And if you wish to visit other places, the Alta Valtellina offers many routes to tourist areas, resorts and trendy sites such as Aprica, Livigno, Santa Caterina, and Madesimo.
Photo of Bormio's Thermal Baths by Francesco Crippa