Festival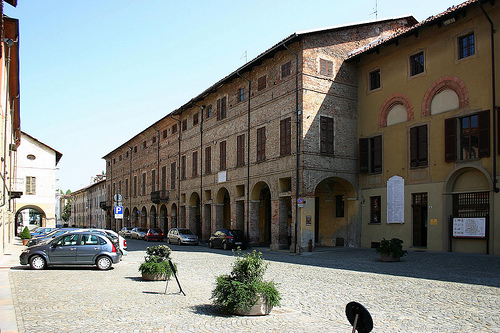 Published on July 8, 2011 | by Andrea Guerriero
0
Cherasco Markets-what we have missed and what to look forward to
Also famous for its chocolate cakes, Cherasco is one of the most ancient centers of the Langhe, Piedmont – the region of truffles and wine.
Also in 2011 will be held "The great Cherasco markets". The structure of the city, the streets of its centre, wide and regular, the presence of the porticoes and, above all, the traditions of the place, make the historical centre of this town one of the most suitable for their carrying out.
With the exception of the August break, each month Cherasco offers a different market, generally theme wise. The most important are those of April, September and December, with many stalls in the central streets and peripherals with all kinds of furniture and objects, both antiques and collectibles, but even the smaller markets which are held in the other months attract many people. Vendors come from all over northern and central Italy, France and Switzerland, for the pleasure of more than 20,000 curious visitors and potential buyers attending each appointment.
Sunday, July 10, 2011 begins the 17th edition of the Antique Book and Paper market, with 250 exhibition stalls . A specialized edition for paper material, where you can find copies and books, as well as postcards, stamps, old brochures, posters and leaflets of the past.
In addition, the 7th edition of the Historical Discography and Music market will be held, with displays of records and musical items, tools, vinyl LPs, and everything that is part of the discography world. Finally, there will also be the 6th edition of the Philately and Numismatics market for stamp and coin collectors, where they can buy, sell or trade these particular objects. Therefore you can find stamps from different countries, backgrounds, and also special collections of stamped postcards.
The baroque setting of the streets, the historic buildings, arcades, churches, squares, which are the background to each stall, create an intense and fascinating atmosphere. An opportunity to stroll and shop in a valuable and pleasant Old Town, accessible only by pedestrians for the entire Sunday.
An opportunity to exchange information and items with people who have your same interests. An idea for those who come to spend their holidays in this beautiful part of Italy!
Photo by raffaelesergi1977